Mission & Philosophy

We work toward one end: Make people happy by designing beautiful,
quality-conscious products that bring joy to your home.

COLOR + COMFORT + APPROACHABLE ELEGANCE = A HAPPY HOME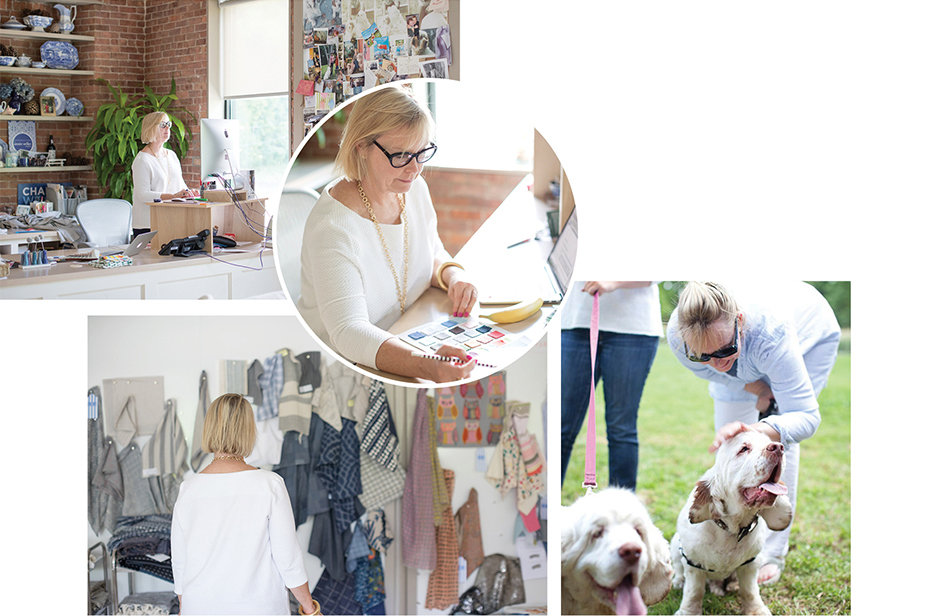 Who Is Annie Selke?
A consummate traveler & flea-market
treasure hunter, Annie gathers
inspiration wherever she goes.
She distills her ideas into a variety of fabulous and functional products for the home, available
through the eponymous Annie Selke brand featuring her acclaimed textile companies
Pine Cone Hill, Dash & Albert and Annie Selke Outlet. Annie's designs have been featured in
hundreds of magazines, blog and social posts, and TV segments.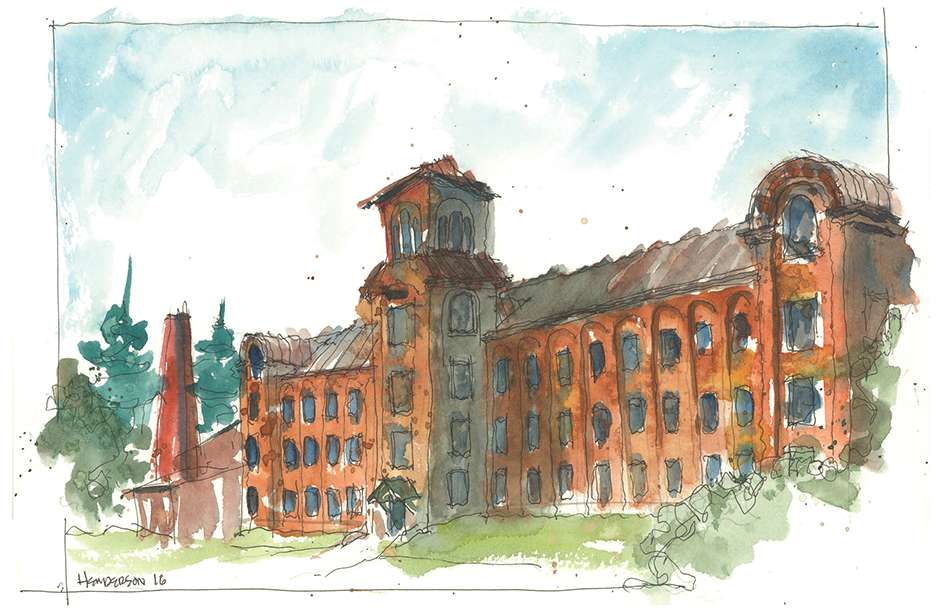 The 2010 Small Business Administration's Massachusetts
Small Business Person of the Year, Annie, with the help of her all-star staff, designs her
products from company headquarters in the Berkshire Hills of Massachusetts.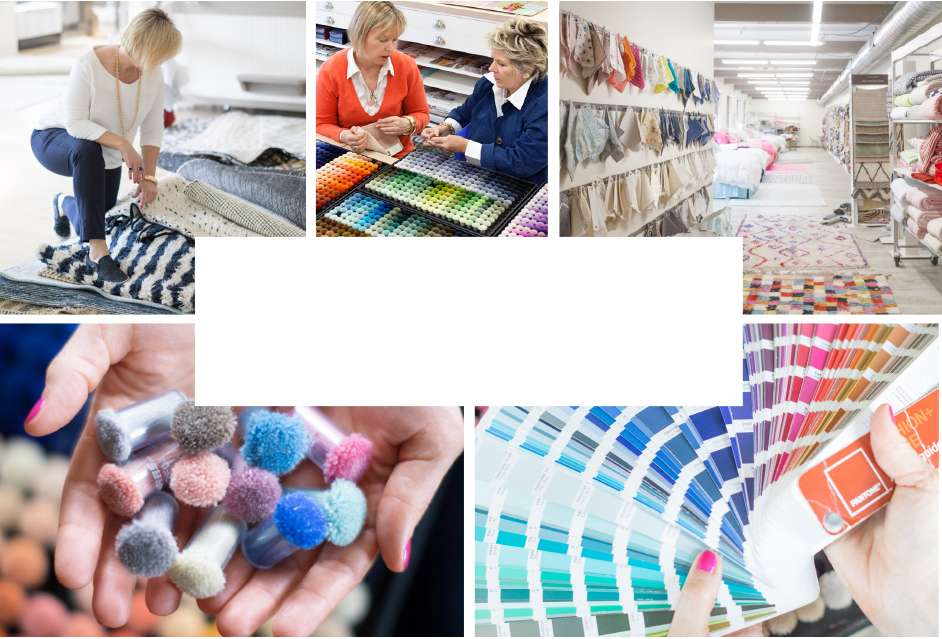 ProcessFrom ideation to production, each and every design is
personally reviewed by Annie and her Development team.
Commitment to
Quality
Great design is nothing without
superior quality! When we are
designing new items, quality is
worked into every part of the
product development and
production processes.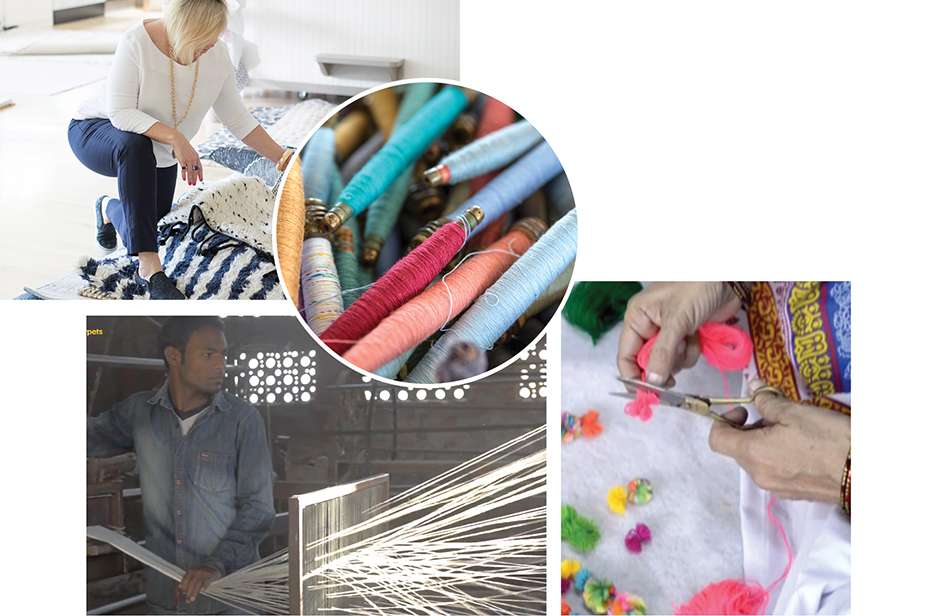 Commitment to Responsible Practices
We are committed to being good citizens locally and globally. We make ethical, fiscally sound, and
socially responsible choices and decisions. We're dedicated to opportunities for all our employees,
excellent working conditions and payment, and respect for all that we employ.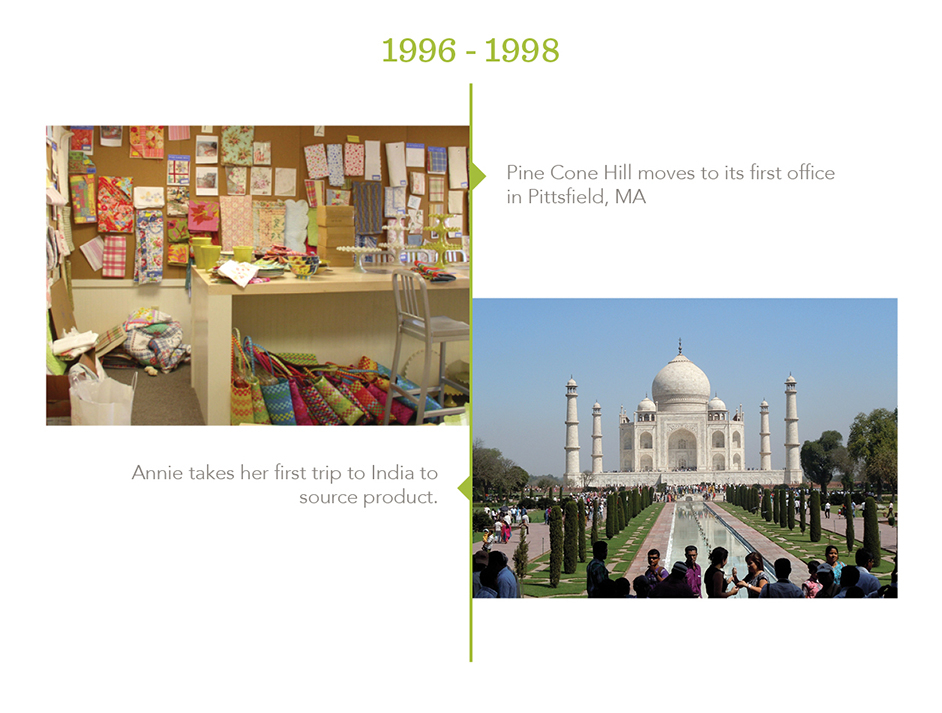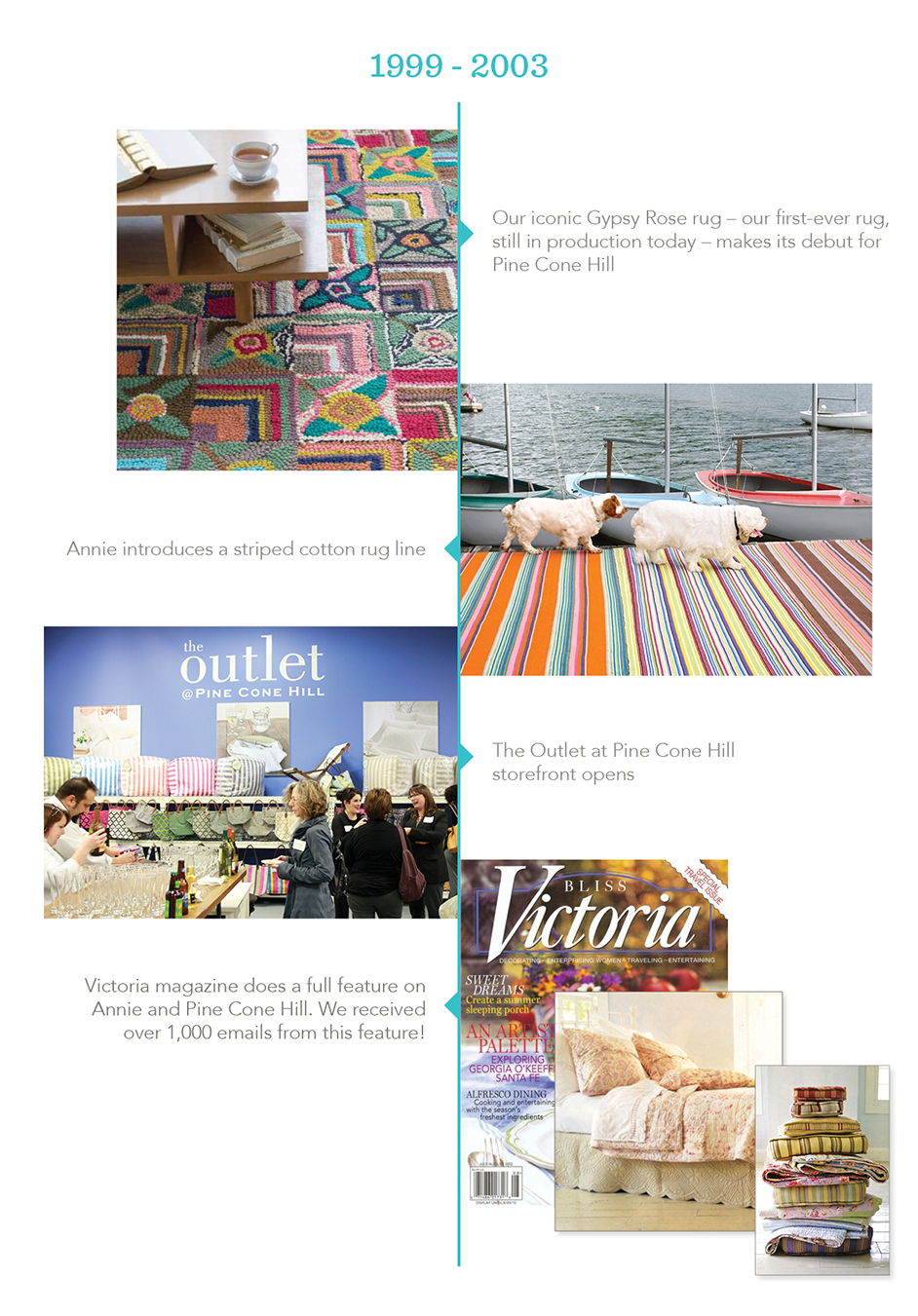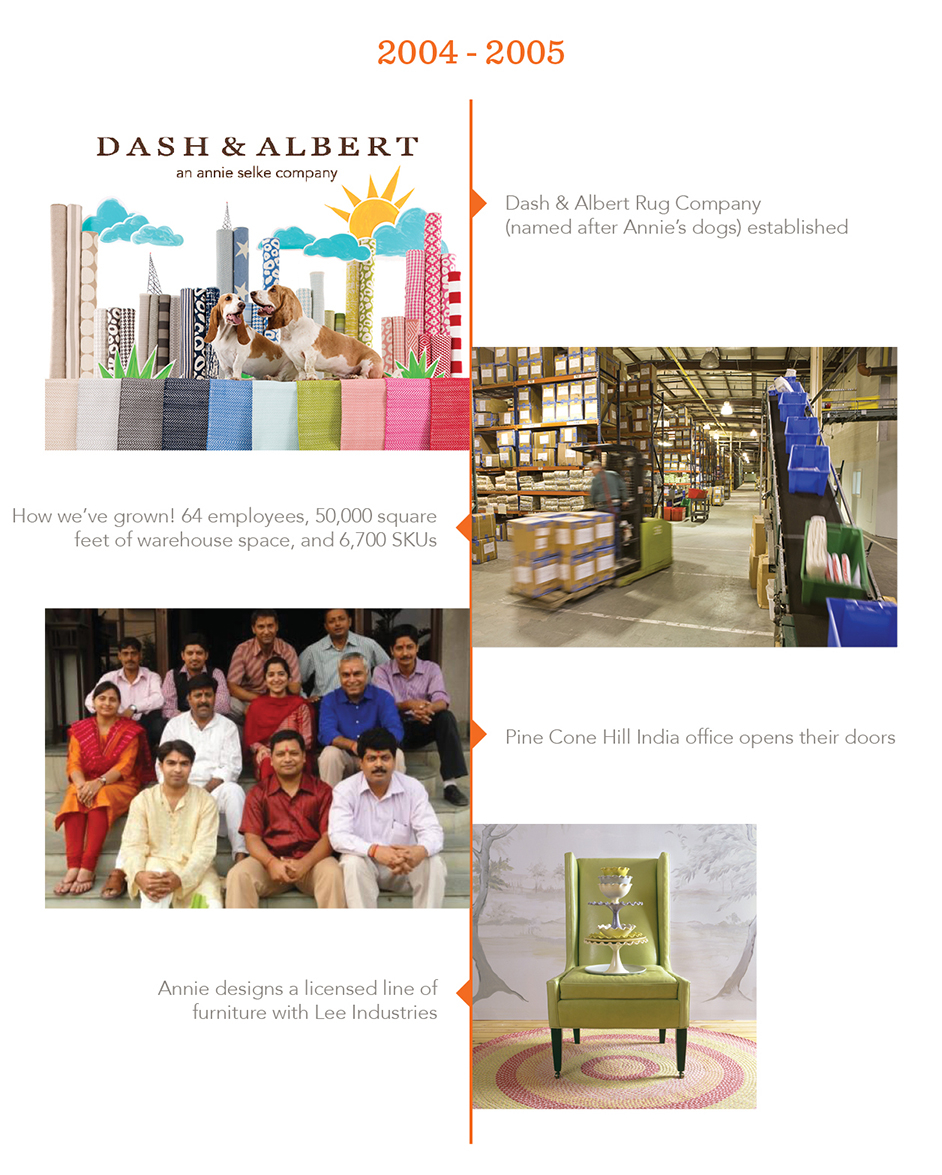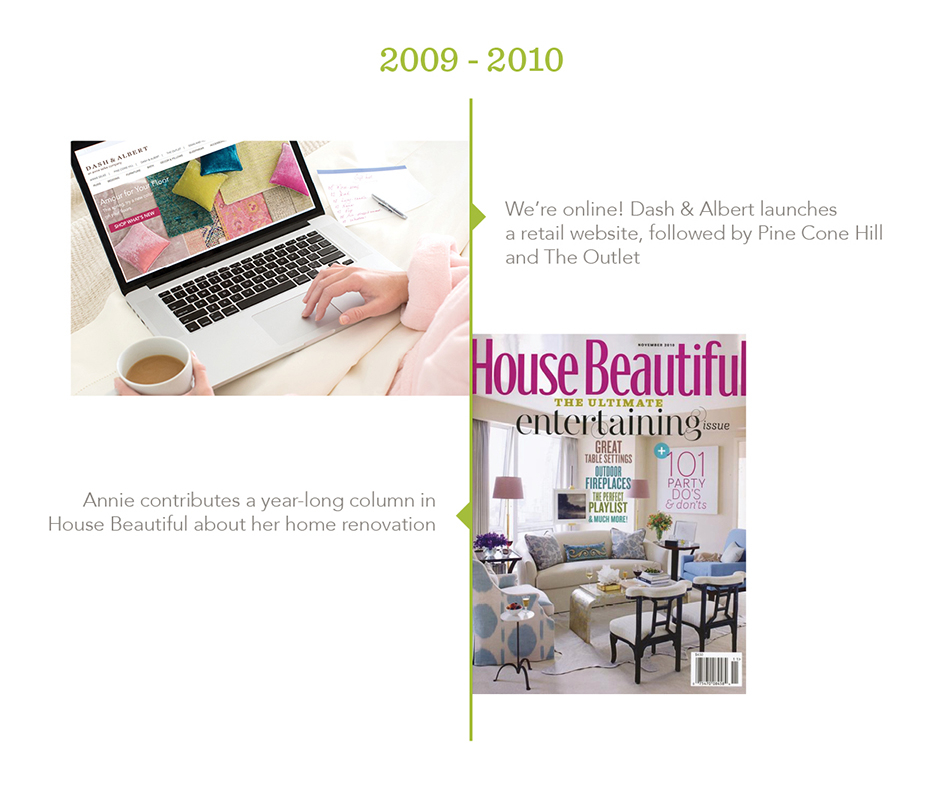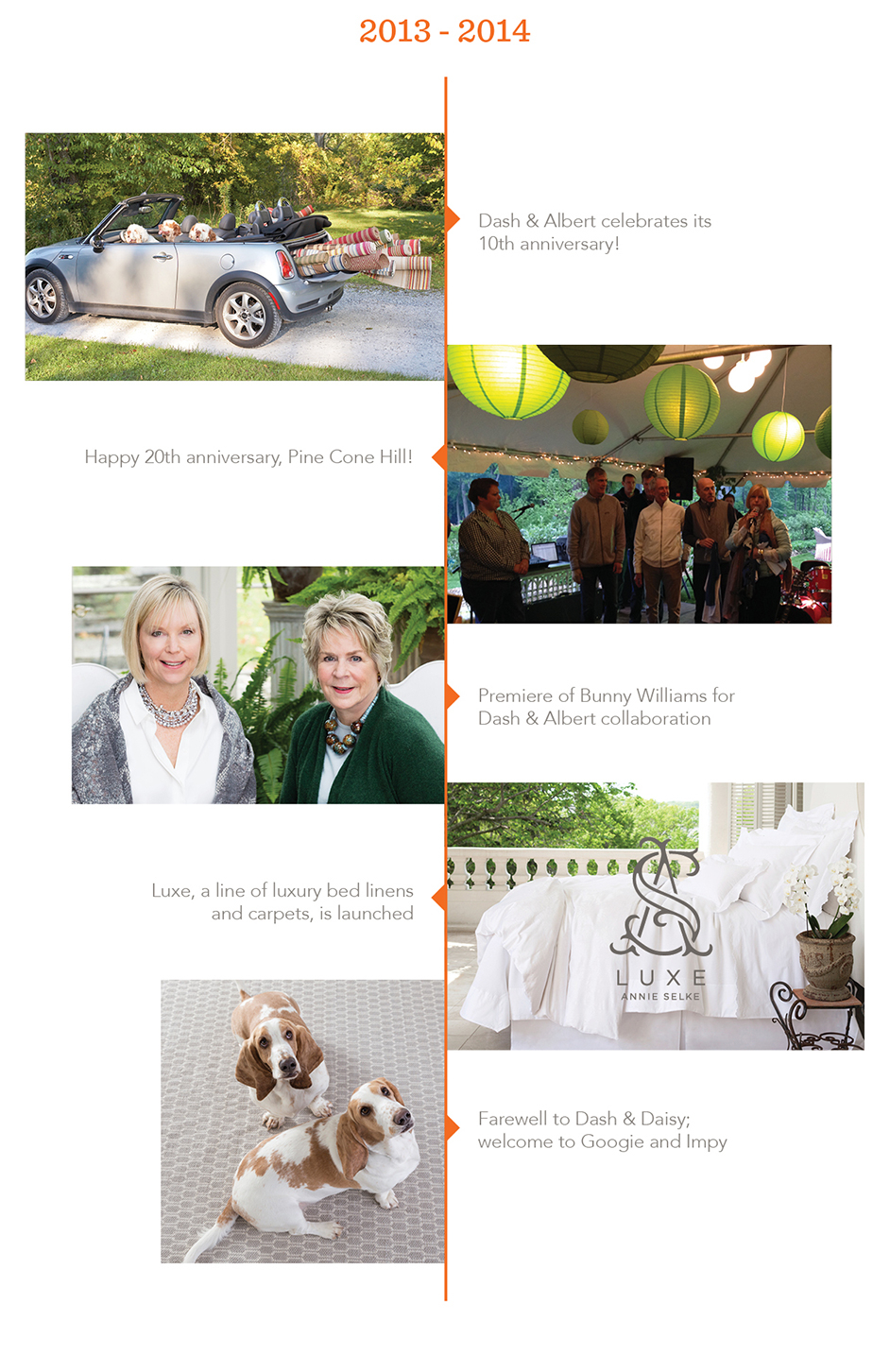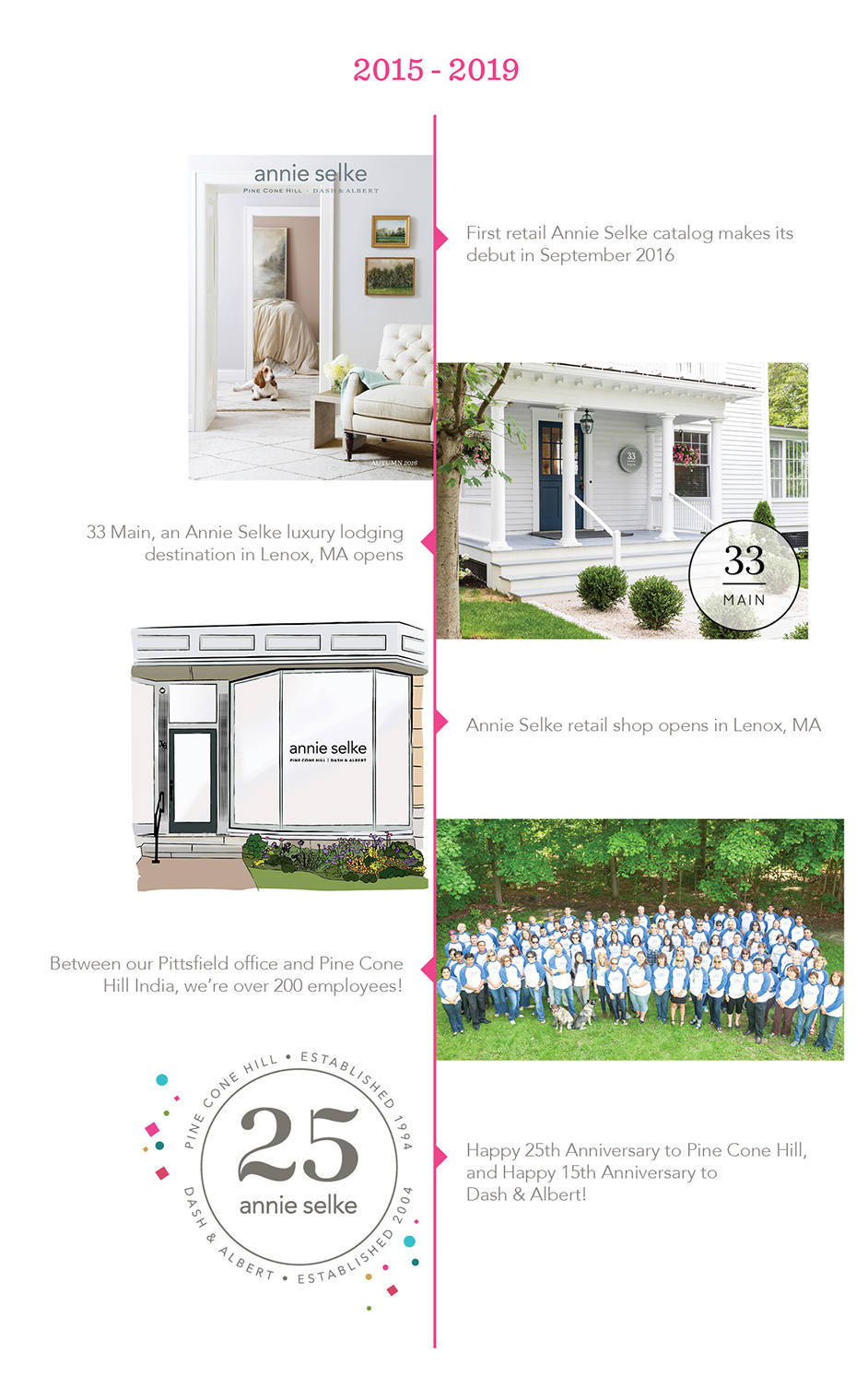 We Bring Happy Home
We believe your home should make you happy. The best way to achieve that happiness is by
surrounding yourself with people, pets, and products you love. For over 20 years, we've created
bedding, rugs, sleepwear, and home furnishings for you (and us) to love —
stylish pieces that stand out and stand the test of time.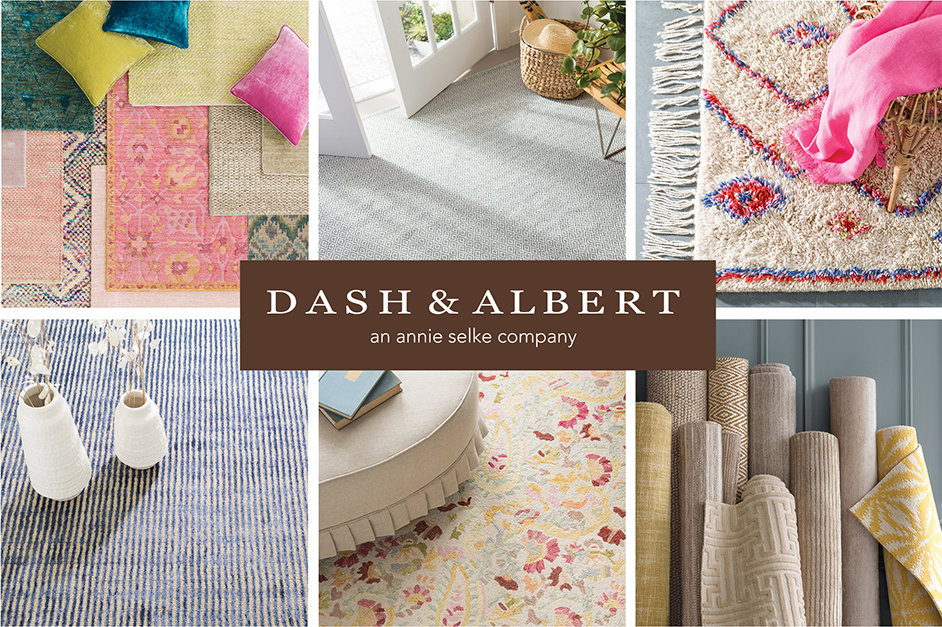 Dash & Albert Rug Company, founded in 2004, offers a happy selection of wool, cotton, indoor/outdoor,
and blended rugs in a variety of beautiful weaves. Spirited and well-bred, these rugs are the
smart solution for floors pining for personality.
Pine Cone Hill's fresh, fun home textiles have been making waves in the home design industry since 1994,
when Annie started the business with an industrial sewing machine on her dining room table. Whether
you're building a beautiful boudoir or a rustic retreat, Pine Cone Hill has everything you need,
in top-quality fabrics and imaginative designs.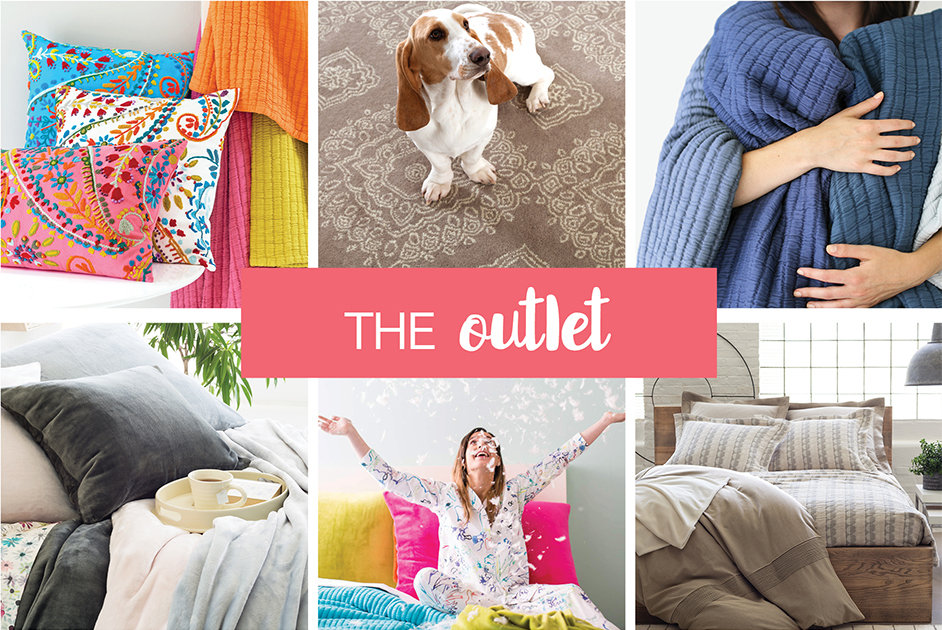 Because great design never goes out of style, Annie Selke Outlet offers incredible values on discounted
classics and trendy pieces from all Annie Selke brands. So whether you are in search of playful patterns,
simple solids, or captivating colors, take advantage of amazing discounts on designs versatile
enough to brighten any home.