Designing a kid's bedroom can be tricky. As adults, we want our kids' rooms to coexist peacefully with the rest of the home's design, but we also want them to feel comfy, fun, and lighthearted—not over-the-top circus-crazy—for their occupants. Today, Annie's got a plethora of easy ideas for boys' and girls' room designs that are functional, practical, cozy, and—dare we say it?—even chic.

To decorate a boys' or girls' bedroom, follow Annie's fool-proof, seven-step plan:


1.

Start by creating a beautiful color palette that both you and your kids can enjoy.

Think beyond navy for boys and ballet pink for girls; sure, you can use these colors in moderation, but if you use them on accents instead of focal pieces, you'll have a room design that looks fresh and modern. For the walls, opt for neutrals and softer hues; these are easier to redecorate around as your little one grows and his or her tastes change. Got your heart set on a bright color? Go ahead and indulge—on an accent wall, the shelves of a bookcase, or the closet and entry door.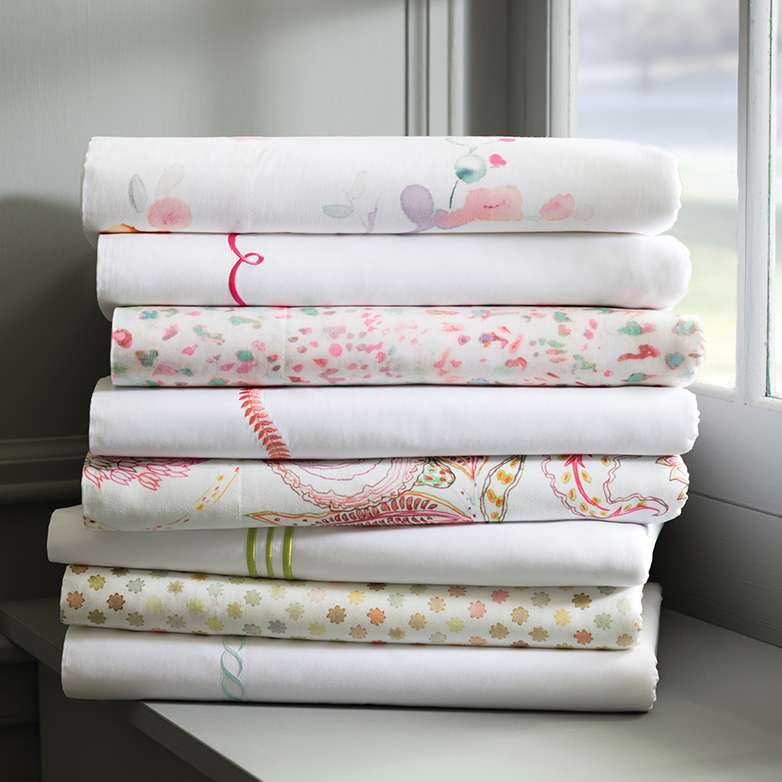 If you're not quite sure where to start with your kids' room color palette, Annie suggests finding a set of printed sheets you—and your budding decorator—will love. Not only are printed sheets the foundation of a unique color palette, but they make fast friends with tons of other coordinates, and look great season after season with just a few simple switch-outs.
2.

Layer in soft textures.

Kids' skin is even more sensitive than adults', so look for soft fabrics like washed cotton, fluffy fleece, and Modal blends.
3.

Washability is key.

Fabrics like silk and velvet look terrific in the bedroom, but when it comes to bedding and accessories for the kids' room, we have one rule: if it needs to be dry-cleaned or can't stand up to repeat washings, leave it on the store shelf.
4.

A soft rug makes playtime a whole lot more fun.

Babies and toddlers spend much of their time on the ground, so it's important to have a surface that's gentle and soothing under foot (and hand . . . and belly). Hooked cotton, hooked wool, and hand-knotted wool are the ultimate choice for an upscale-looking nursery. Worried about maintaining a pricier rug? Buy two smaller ones that are easier to rotate—or roll up and remove for cleaning—or choose a larger area rug with a fun pattern, like a floral or geometric. Patterns, according to Annie, are the ideal for camouflaging both wear and tear and the occasional "oops."
5.

Choose a finish for the furniture that complements the mood or style of the room.

Pale furniture has a lightweight, blank-slate feel, while darker furniture is grounding or more substantial. A mix of the two makes for a modern room look that's easy to combine with a variety of styles in the individual pieces of décor.
6.

Organization is your kids' best friend.

Want to keep kids' room looking neat and clutter-free, even as they grow and their interests zip from one idea or activity to another? Opt for lots of furniture and accessories with storage capabilities, like bookcases, shelving units with slide-out canvas bins, cabinets, dressers, storage baskets, and hampers.
7.

Incorporate elements that are meaningful to you and your family.

Got a set of family photos you'd love to display? How about a beautiful feather or a set of seashells your son or daughter discovered on an outdoor trip? Find frames or shadow boxes that complement the color palette of your kids' room, then arrange them on high shelves or on the walls to make one-of-a-kind art displays. Annie also loves to add a magnetic wall board to kids' rooms—it's the perfect place to display their ever-changing variety of artwork, and let them decide how to arrange the pieces.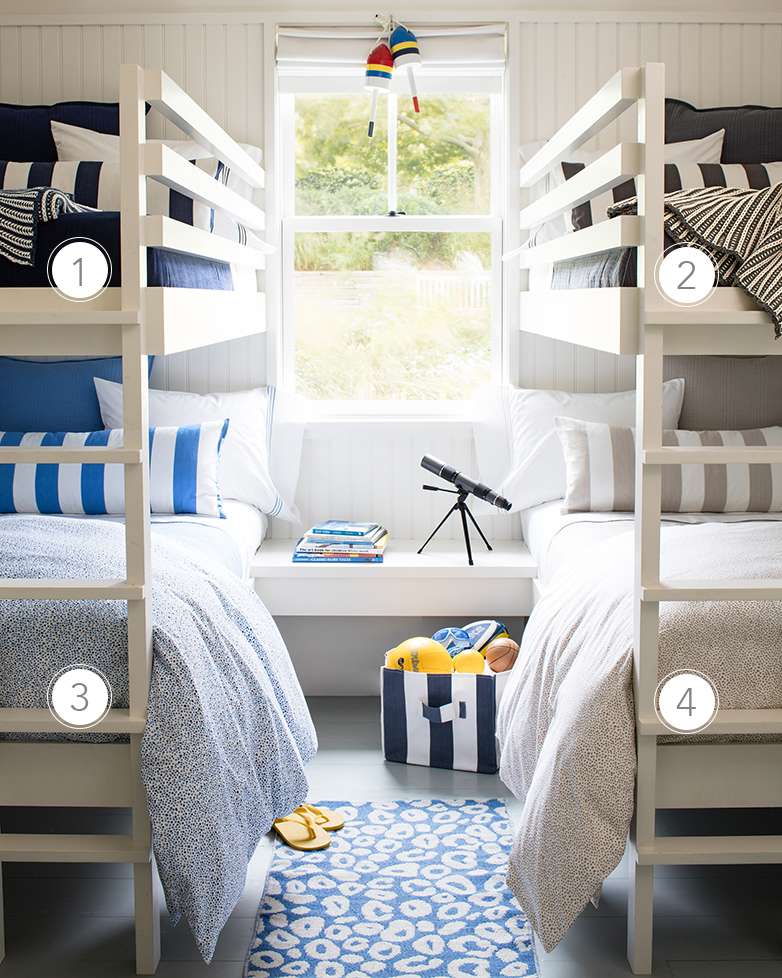 Boy's Room Decorating
Samode Denim/Ivory Indoor/Outdoor Rug
Cannes Indigo Basket
Girl's Room Decorating