Beautiful windows start with the right curtains, but where to start? Whatever look you're going for – from ultra-formal to light and breezy, it all starts with choosing the right size curtain and placement of the curtain rod. Shorter panels tend to offer a more casual look while longer panels create a more dramatic and formal look.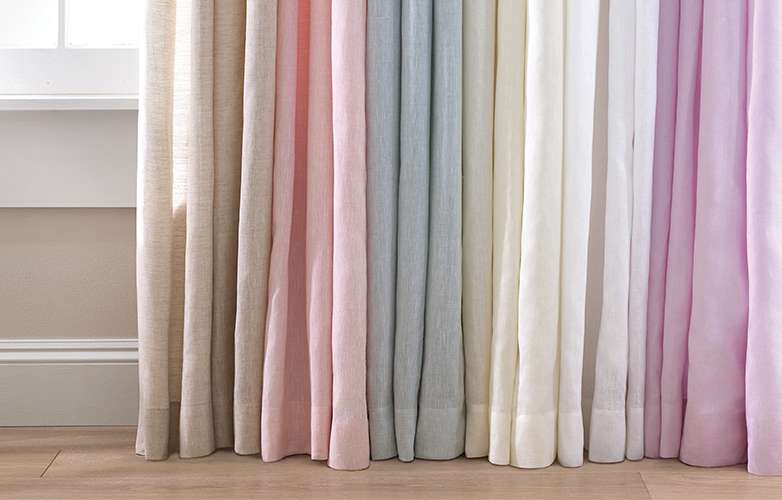 Choosing The Right Length
A great place to start is with determining the right curtain length for your window and look that you're trying to achieve. We make it easy and offer curtain panels in a range of lengths, for a variety of looks!
• For a classic look, our 63" curtains are an excellent choice.
• Our 84" curtains will provide a 'floating' look, with the curtain panels 1/2" - 1" from the floor. This gives a tailored, clean look.
• Use 96" or 108" curtains for a 'pooling' effect. These longer-length curtains will create a puddle effect which is oh so chic! This is a good option for areas where the floors are uneven and rooms that don't get a lot of foot traffic

Another way to determine proper length is by measuring the space from the floor right up to the bottom of your curtain rod.
• Measure from the floor up to the bottom of your rod.
• For a 'floating' look with your panel just hitting the floor, deduct 1".
• For a 'kissing' look, add 1-3".
• For a 'pooling' look, add 4+".
Don't Forget Width
It is important to consider width when measuring for curtain panels. Panels that are too narrow for larger windows can create a look that's out of proportion and awkward.



Unless you're just using panels to frame a window and aren't planning on closing them, a good rule of thumb is to choose a combined curtain panel width of 2 – 2.5 times the width of the window. That way you'll get that nice drapey look when the panels are closed and have a nice fabric "stack" on each side when open.
Colors and Prints
Choosing the right color and/or print for a curtain does not have to be difficult. Simple rules of thumb include:
• If the room includes quite a bit of patterned furniture, choose solid curtain panels.
• If most of the furniture in a room is solid, consider printed curtain panels.
• Consider whether you want the color of the curtain fabric to pop or blend in to the surroundings – if you choose to blend, select a color that is similar, but slightly darker than other colors in the room.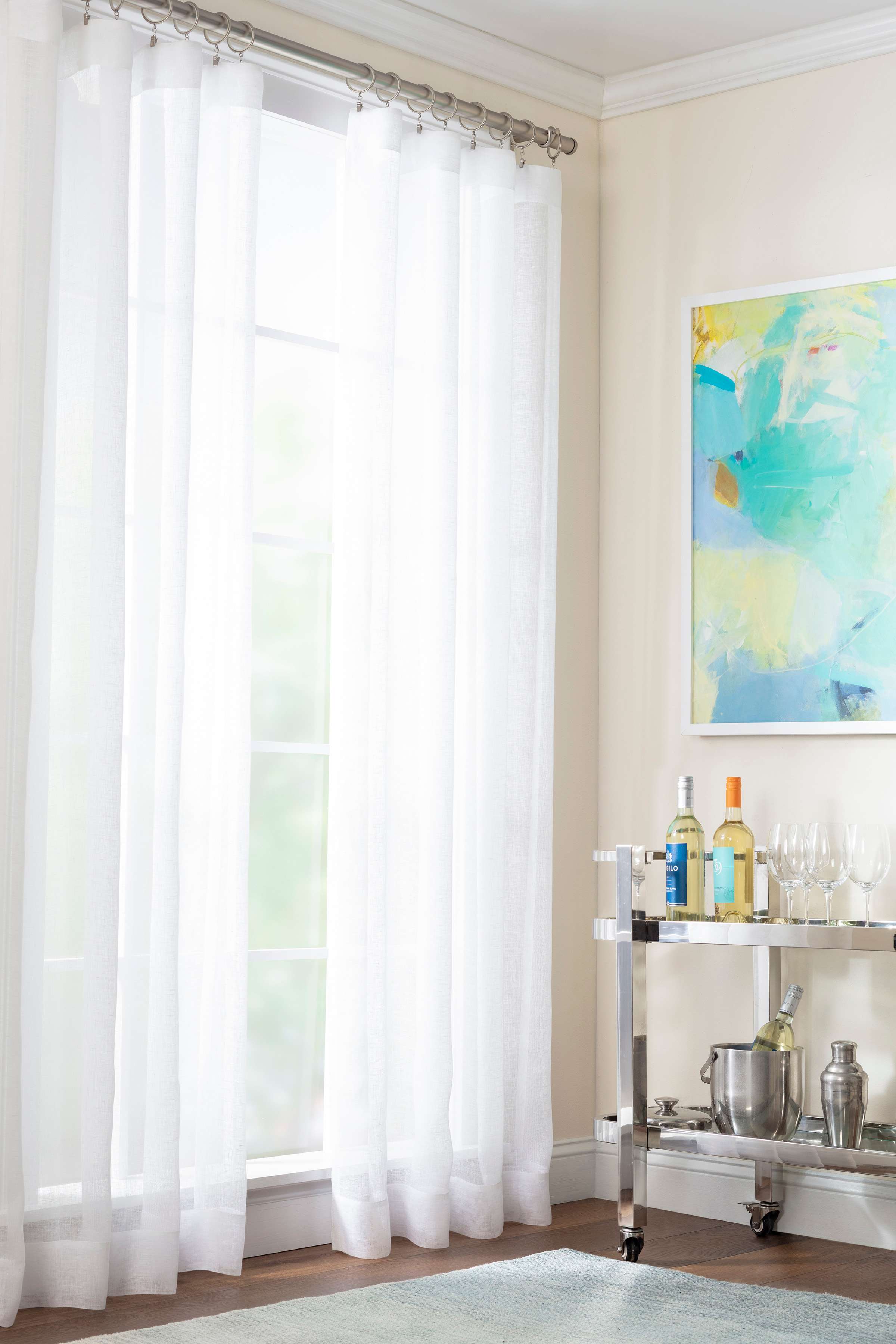 Let the sun shine! Sheer and lace panels will let the light in and keep the vibe relaxed in the best possible way.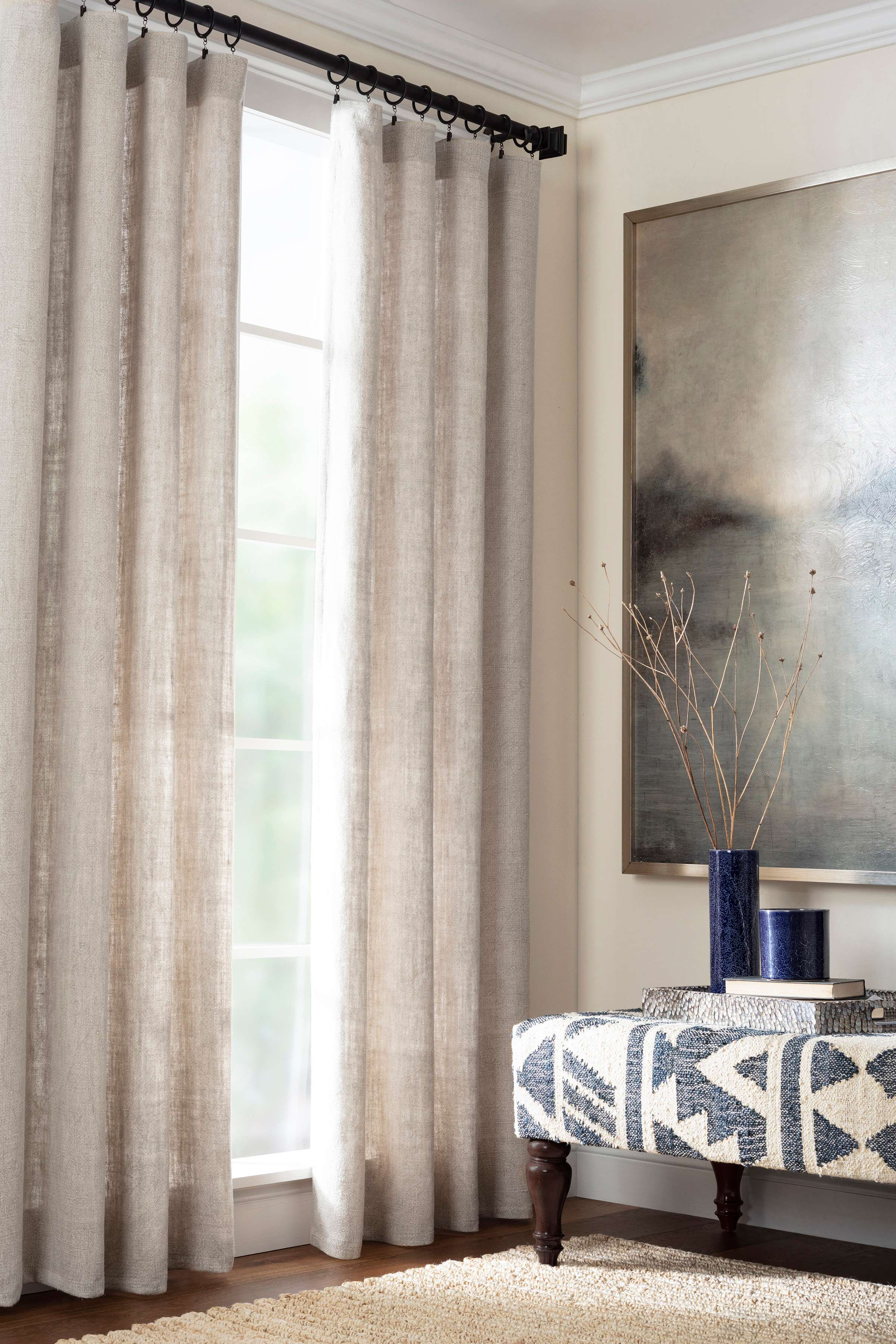 Linen offers a more tailored look while still creating a relaxed feel.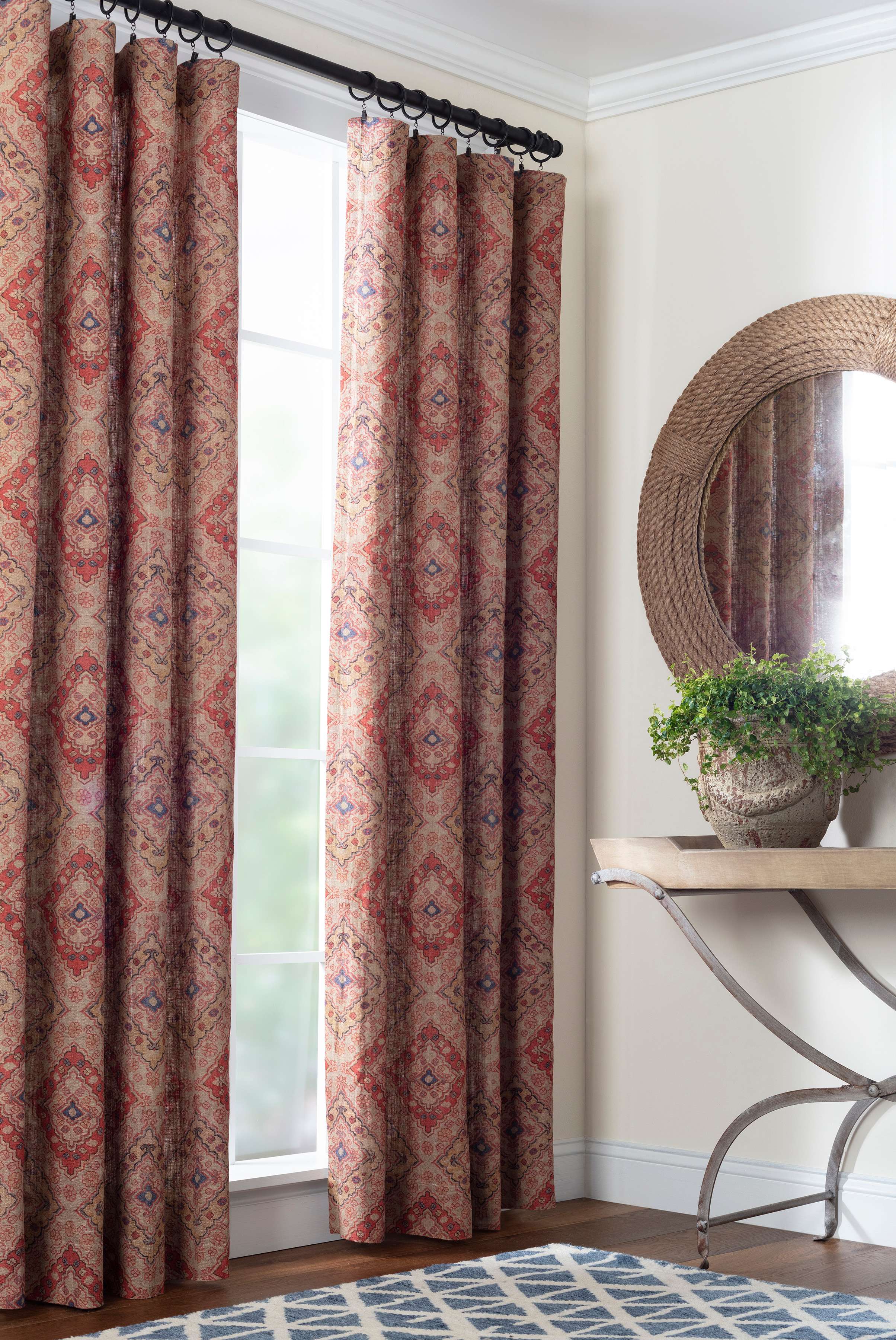 Lined panels are perfect for the bedroom or any room where you want to be able to control how much light gets in – and when!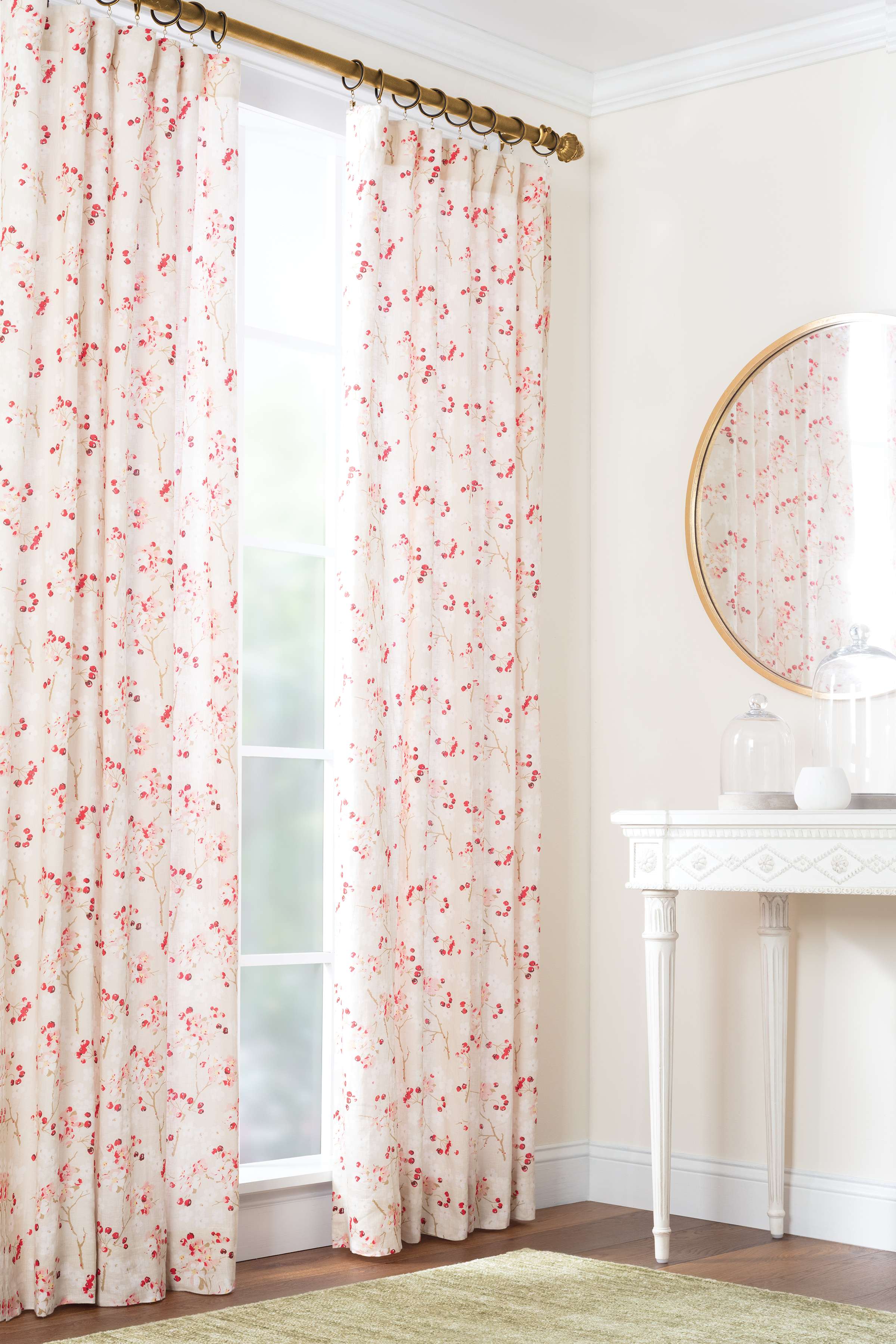 Prints are a great way to dress up a room and can help create a more formal look, coordinating with upholstery or other design elements.
Layering
Layering different window treatments can add a lot of visual interest to any space. One of the best (and easiest) guidelines to follow is to avoid pairing a printed panel with a printed shade. While there are many options when layering window treatments, the two most popular options are layering curtain panels with shades and layering panels with a set of sheers.
• For a streamlined look, layer curtain panels with neutral shades.
• For a soft, luxe look pair curtain panels with sheers using a double curtain rod.
Caring For Your Curtains
Caring for your Annie Selke curtains is quite easy. All of our styles, including lined panels can be machine washed in cold water on the gentle cycle, then dried in the dryer on low heat and ironed with a warm iron if needed.