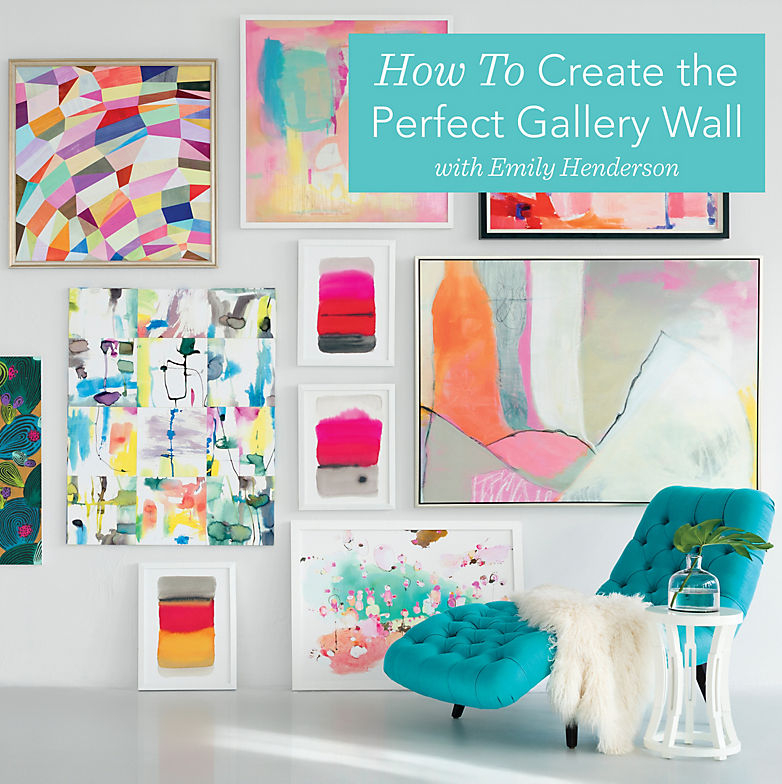 Creating a Pinterest-worthy gallery wall can be a daunting task. Luckily, we offer a myriad of beautiful and stylish pieces you're sure to love, but to give you the skinny on how to actually design your gallery wall, we've asked Stylist, Author and T.V Host Emily Henderson to share her tips for success.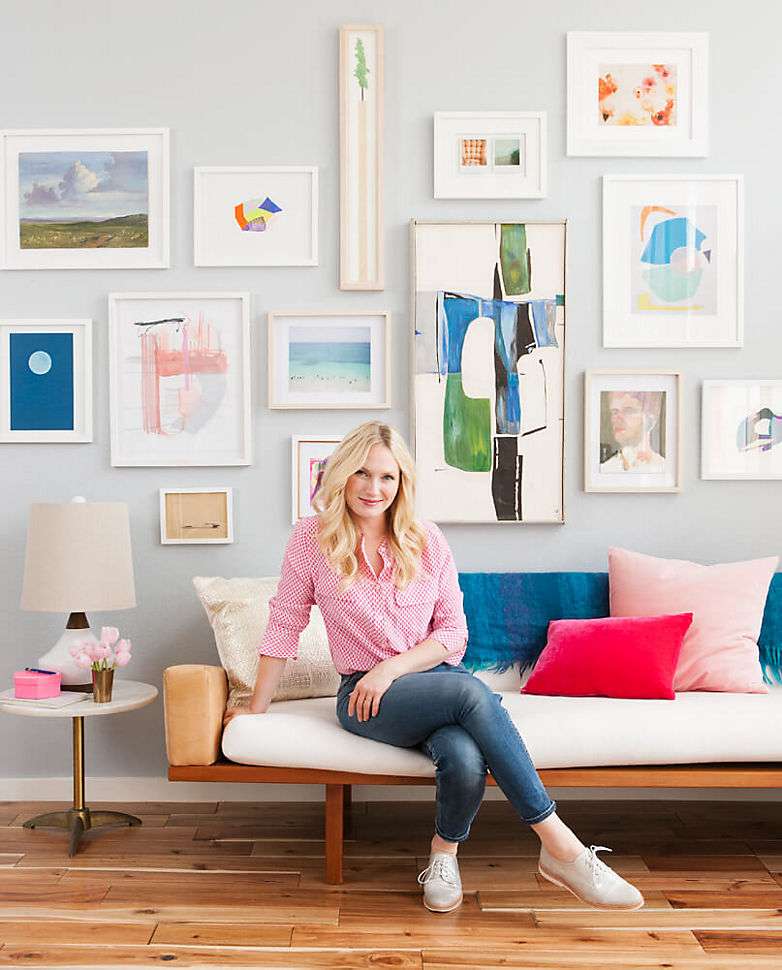 Photo by Daniel Hennessy



If you're not familiar with Emily, she shares her design tips daily on her wildly popular eponymous blog which you can check out here. Let's get started!

1. Curate an array of images in a range of sizes and shapes. Include one oversized piece to serve as an anchor for smaller pieces.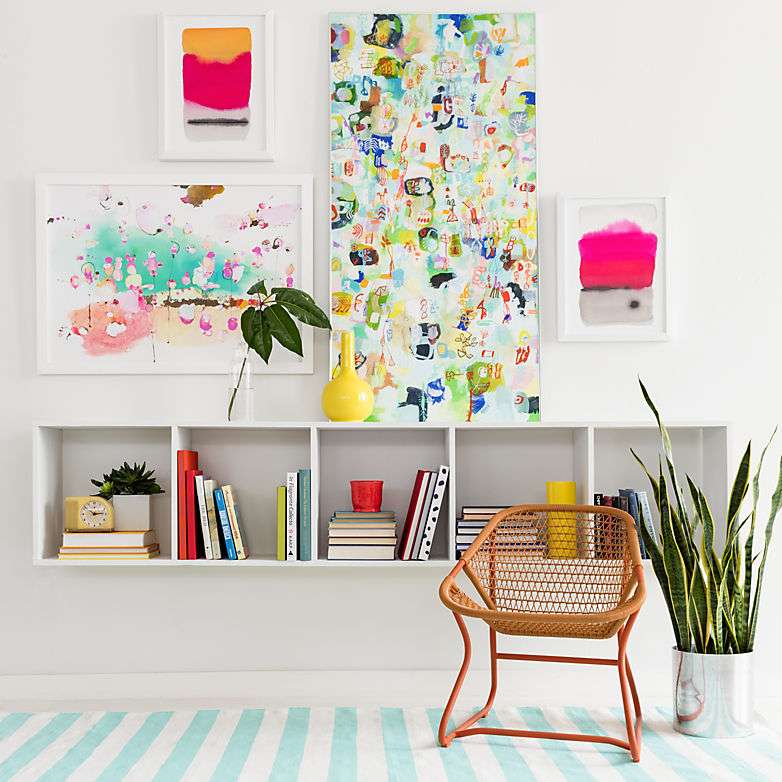 2. Maintain a consistent color palette, but don't go overboard! Choose colors you love and that work well together and in the space.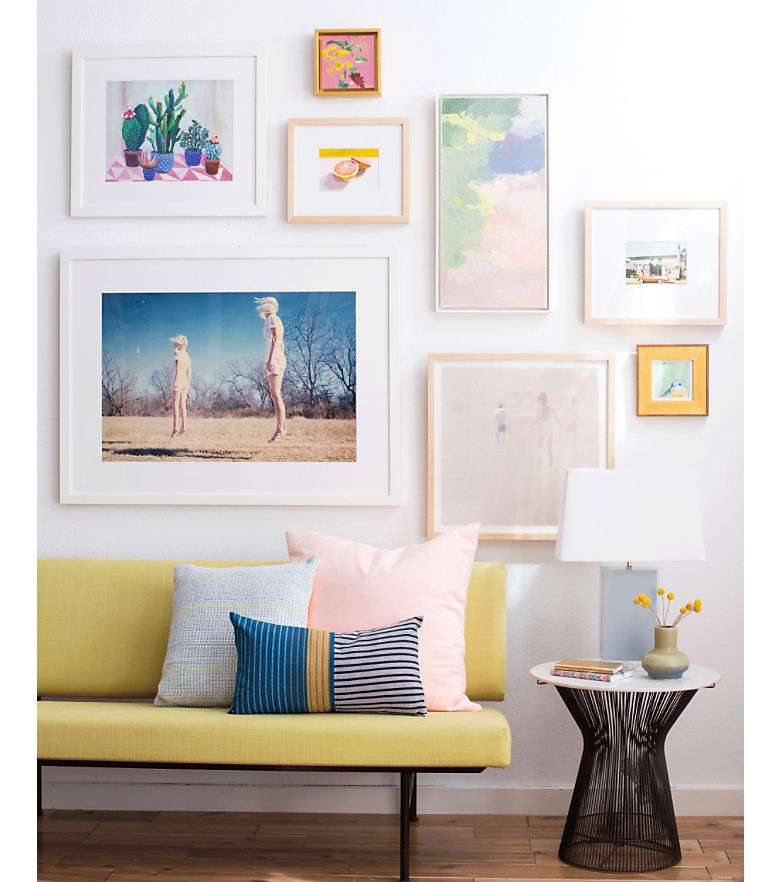 Photo by Jessica Isaac



3. Mix and match different mediums for interest and appeal: oil paintings, prints, abstracts, etc.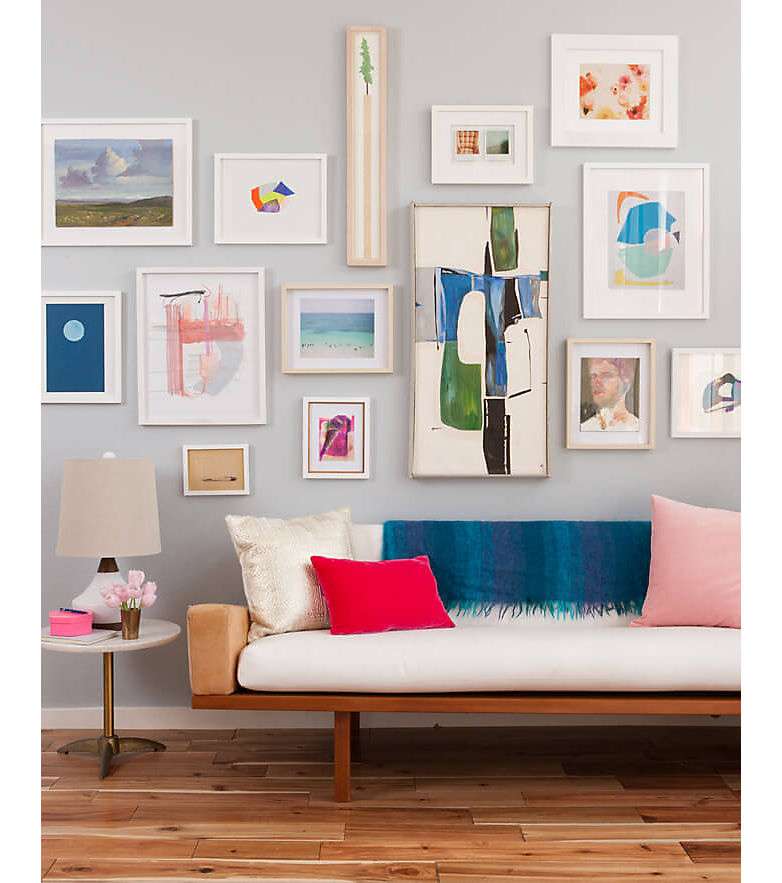 Photo by Daniel Hennessy



4. Choose white and light-wood styles for frames to keep the wall from looking monochromatic and then add a few metal frames- gold or chrome- for a pop of shine.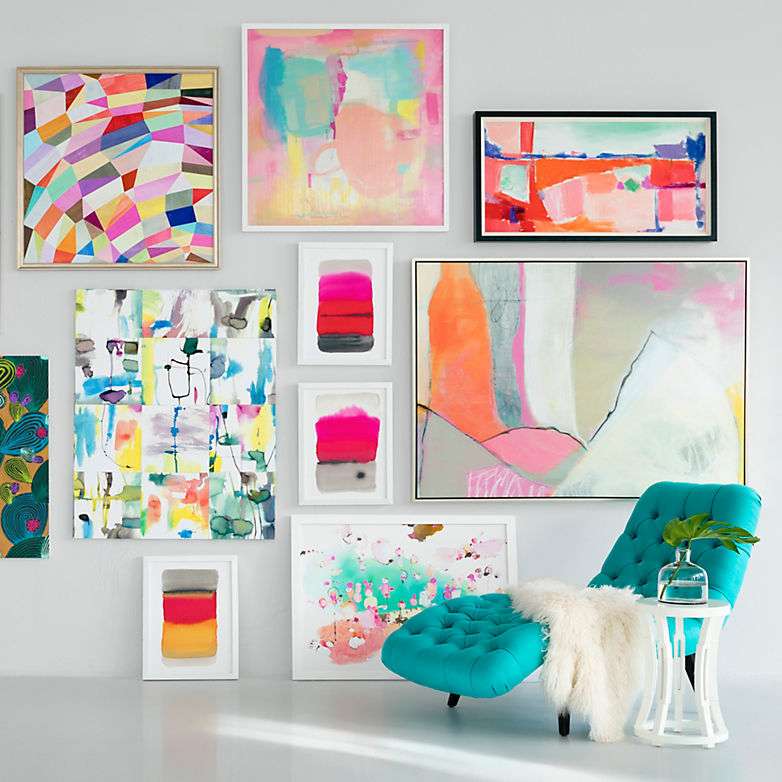 5. Be sure to leave at least 3 inches of space between each piece. It helps to lay out your gallery wall design on the floor prior to nailing everything up onto the wall!