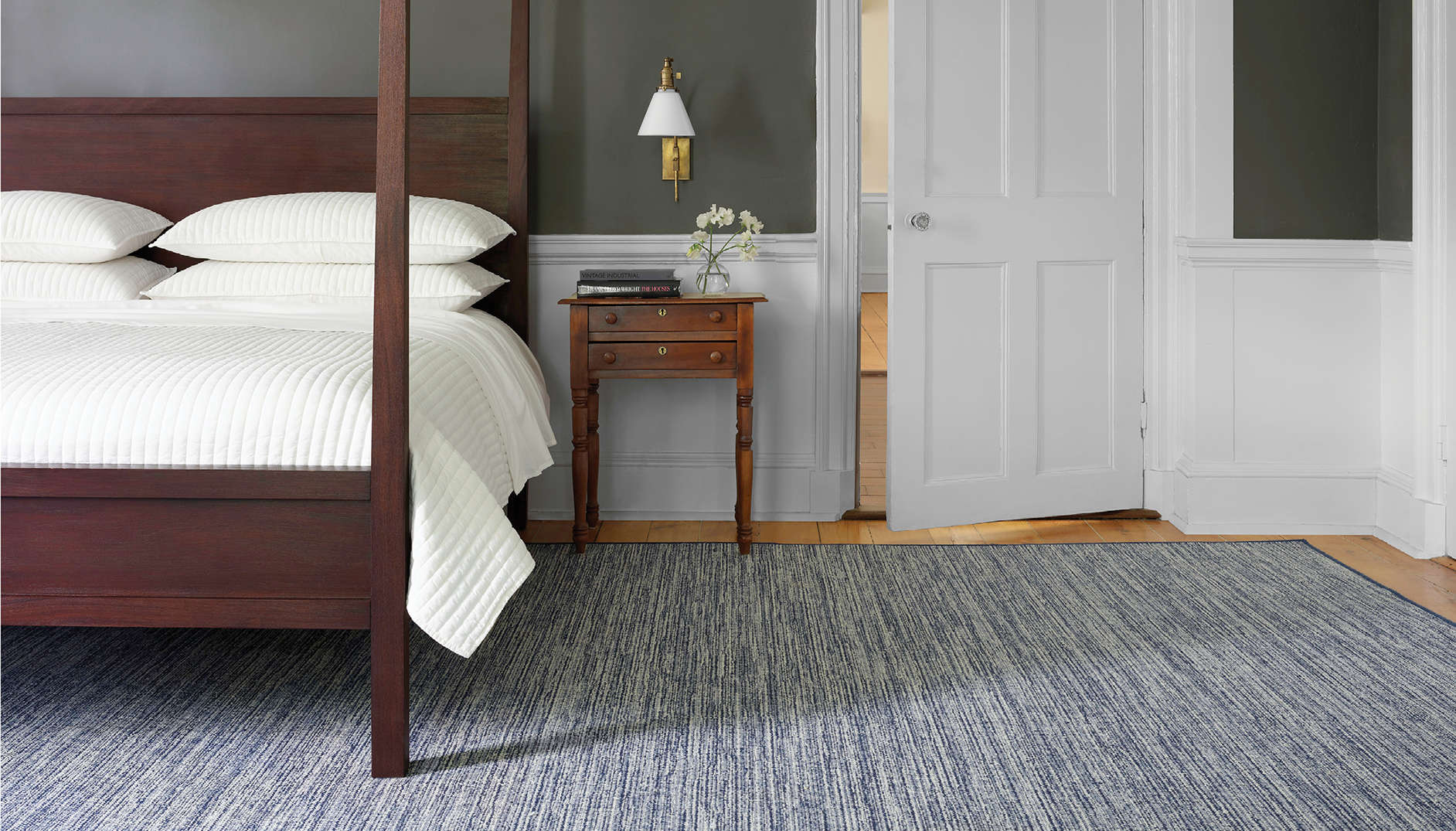 Custom Rugs 101
We understand that every space is unique, and our custom rug program ensures a perfect fit.
Choose from 100+ offerings in a variety of fibers and constructions – such as wool, sisal,
performance polyester, and indoor/outdoor polypropylene.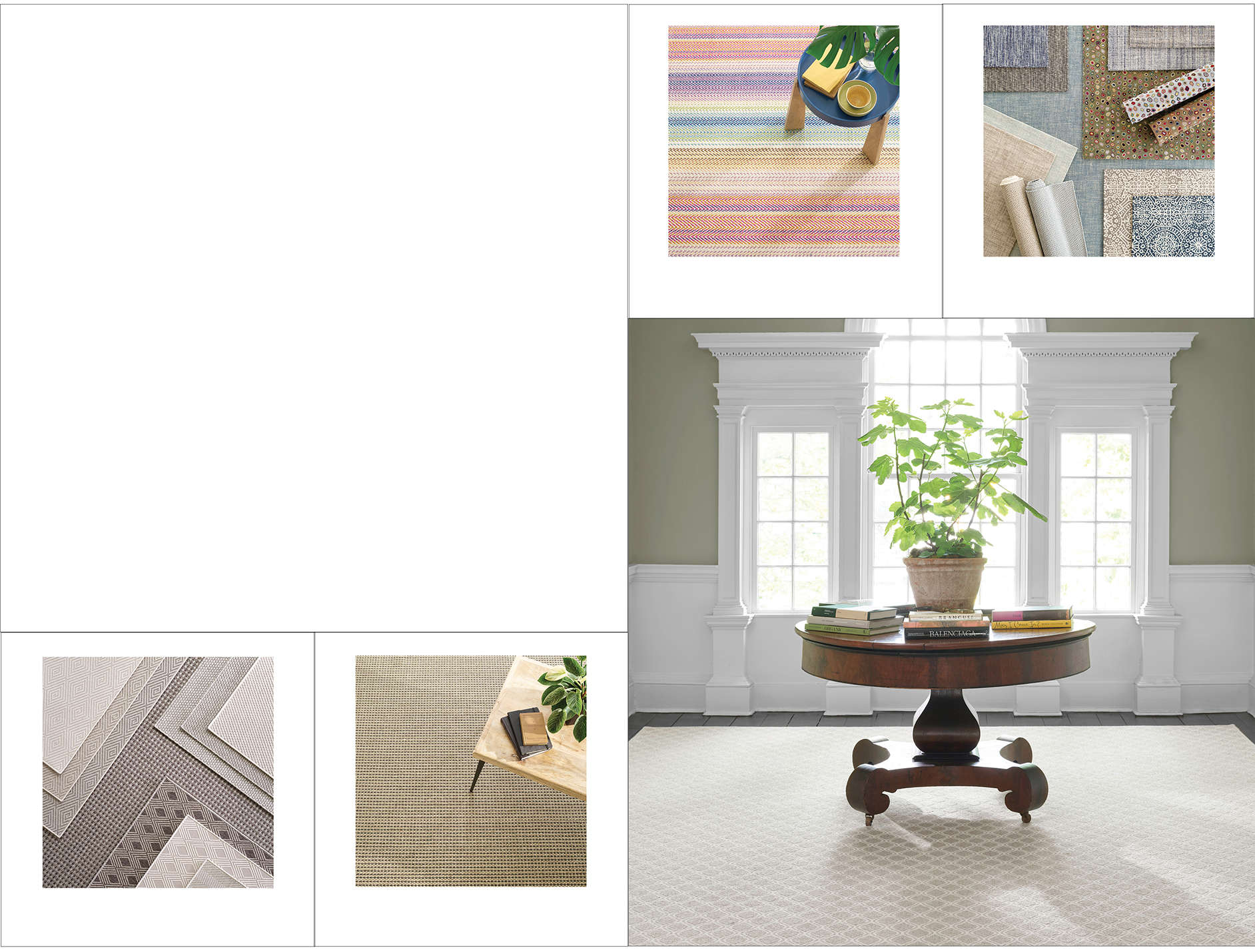 Why Custom?

Not all rooms are standard sizes. Don't settle for a so-so fit.
Custom rugs are perfect for square, oblong, and oversized
rooms.
Designed For You. Customize the length and width of 100+
styles to create a tailor-made solution for
any space.
Performance. We take quality very seriously, and our custom
rugs are designed to last. Our wool rugs are exceptionally soft,
durable and naturally stain-resistant. And our indoor/outdoor
polypropylene and woven polyester rugs are durable, super
easy to clean, and can withstand even the highest traffic areas
in style (yes, we're talking about you, family room).
Style. Let's not forget that these rock-star rugs are incredibly
stylish, too. Available in 100+ styles, there's a rug for every taste
and space – from coastal, to farmhouse, to traditional, boho,
and modern.

Successful rug placement is all about finding the correct proportion for the space.
A custom rug enables you to get it right – even in oversized, square, or oblong rooms.
– Annie Selke
Set Yourself Up for Success
Ready for a perfect fit? Follow our step-by-step guide to order a custom rug just for your unique space.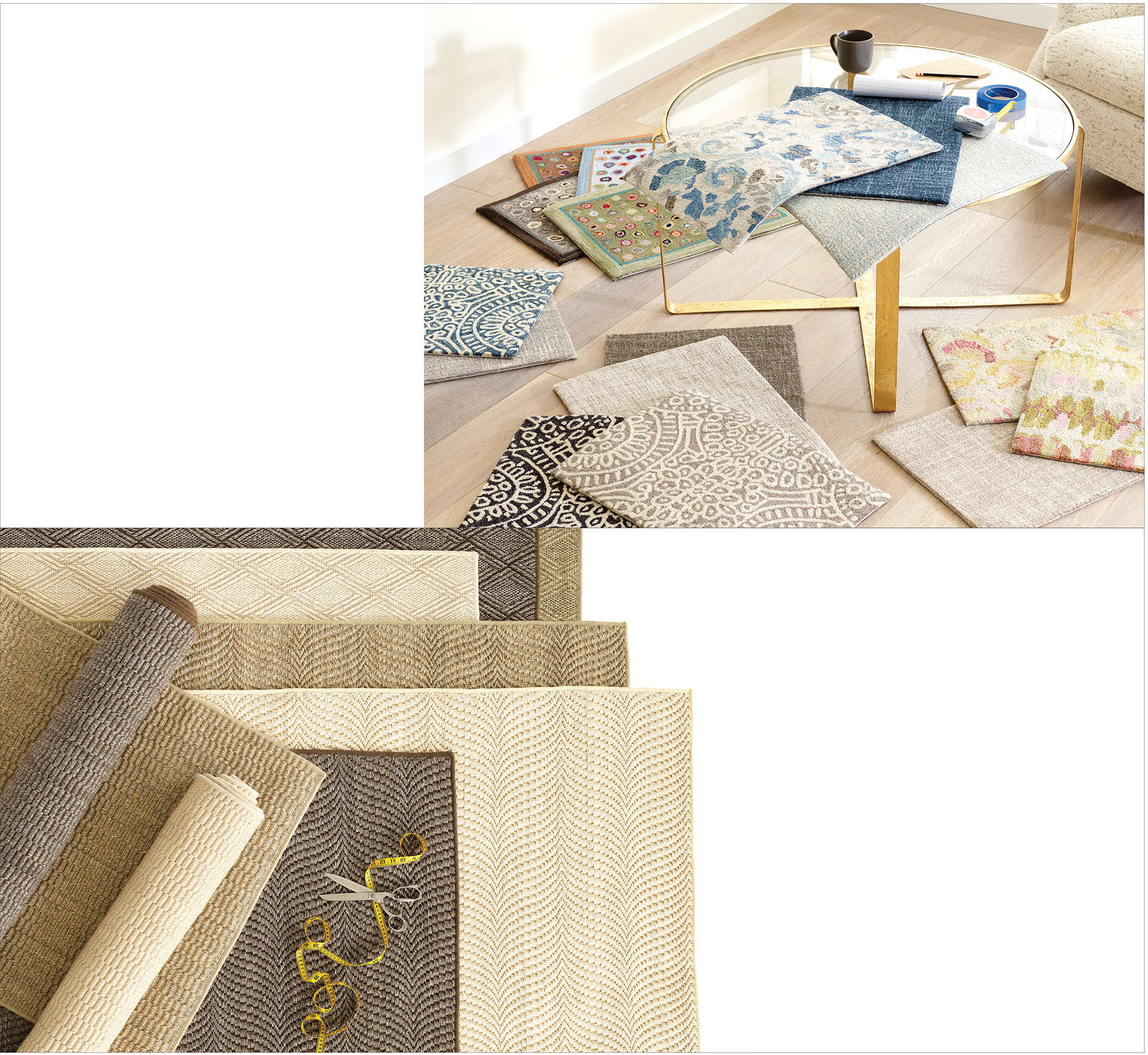 STEP 1: ORDER SWATCHES
to preview colors and styles. Not sure which
type of rug you need? Visit our Rugs 101 Guide:
How to pick the right rug – in the right material –
for your space to see the benefits of each fiber.
We recommend seeing a swatch in the space
before placing a custom rug order to ensure
that you'll be pleased with your purchase.
STEP 2: MEASURE –
not once, but twice, to determine the exact
length and width you need. Custom size rugs
are not returnable, and are not meant to be
used as wall-to-wall carpeting. Consult our
measuring guide, or better yet: have a
professional measure for your custom rug
area (especially for stair runners).
Note that our custom rugs have a 2-inch tolerance, meaning they may vary by +/- 2 inches from the specified
length and/or width, depending on the pattern and/or construction. For more information on rug tolerance,
visit our Frequently Asked Questions and read more under "Custom Rugs".
The minimum size for a custom rug is 25 square feet.
The maximum length is 30 feet and the maximum width varies between 13-15 feet. Check the details for each
rug online.
For custom stair runners, we strongly recommend consulting a professional. Every staircase is unique and
custom rugs are not returnable.
If multiple rugs are being used in the same room or staircase, let your customer service or sales rep know!
We'll make sure you have consistent patterns and dye lots.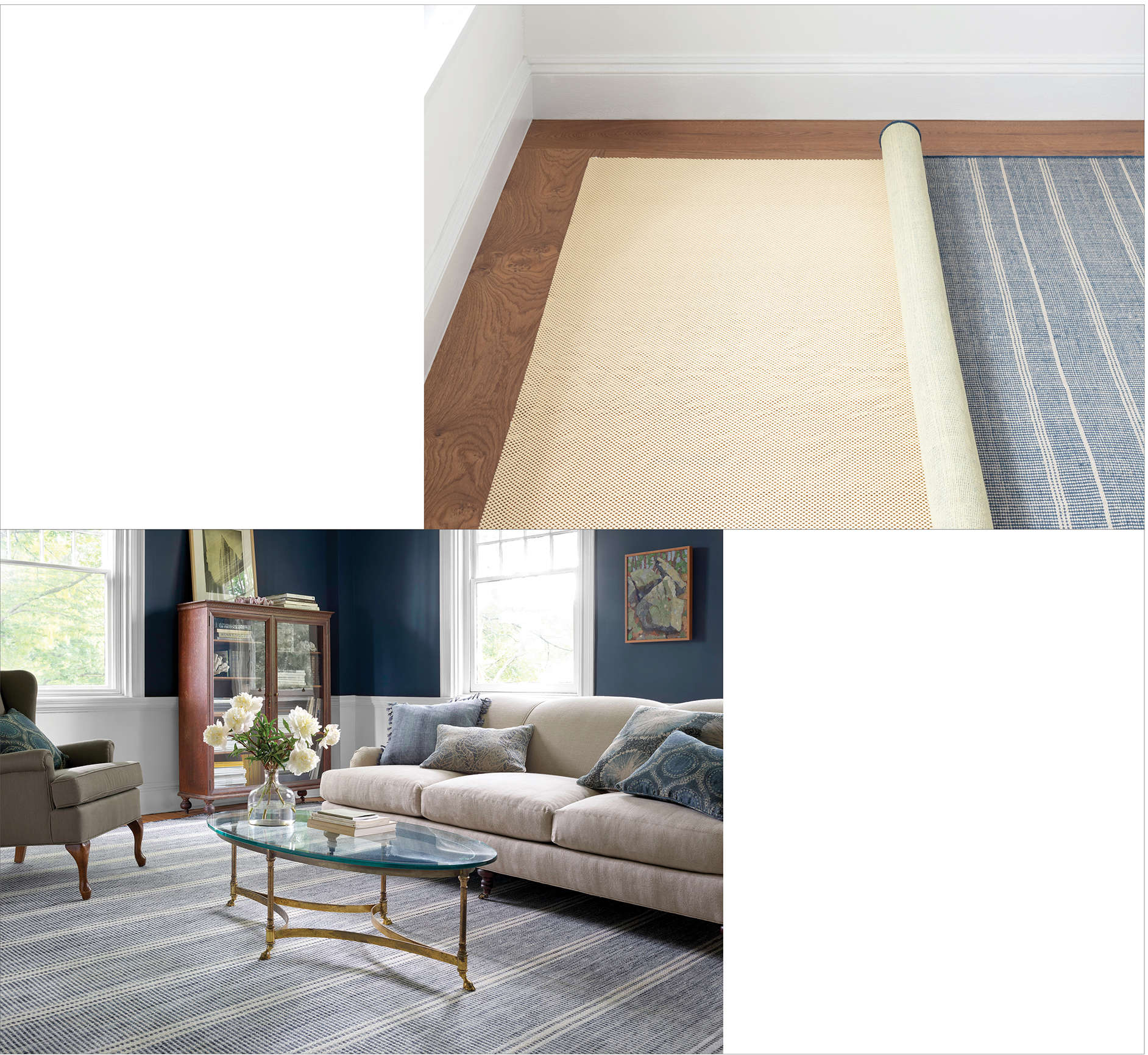 STEP 3: ADD A CUSTOM RUG PAD
to protect your investment. Rug pads are
important, and custom size rug pads are
not sold separately.

STEP 4: PLACE YOUR ORDER!
We offer free freight shipping on all custom
area rugs, and white glove delivery on all
orders over 200 square feet.


Order yours today!
Top Tips for Custom Rug Design
When it comes to a rug, size and placement matter. Get the perfect custom fit with these helpful tips.



Good
Better
Perfect
Good - A 5x8 will anchor a queen bed.


Better - An 8x10 accomodates a queen bed and nightstands.


Perfect - A custom rug pulls the entire space together by filling out the room.



NEED MORE HELP WITH RUG PLACEMENT?
You've found the rug of your dreams, and you're ready
to make the purchase. But before you do, you need to
know for certain what size to order, and how you can
arrange it in your space once it arrives. We break down
rug sizing and placement for each room in the house.
Order yours today!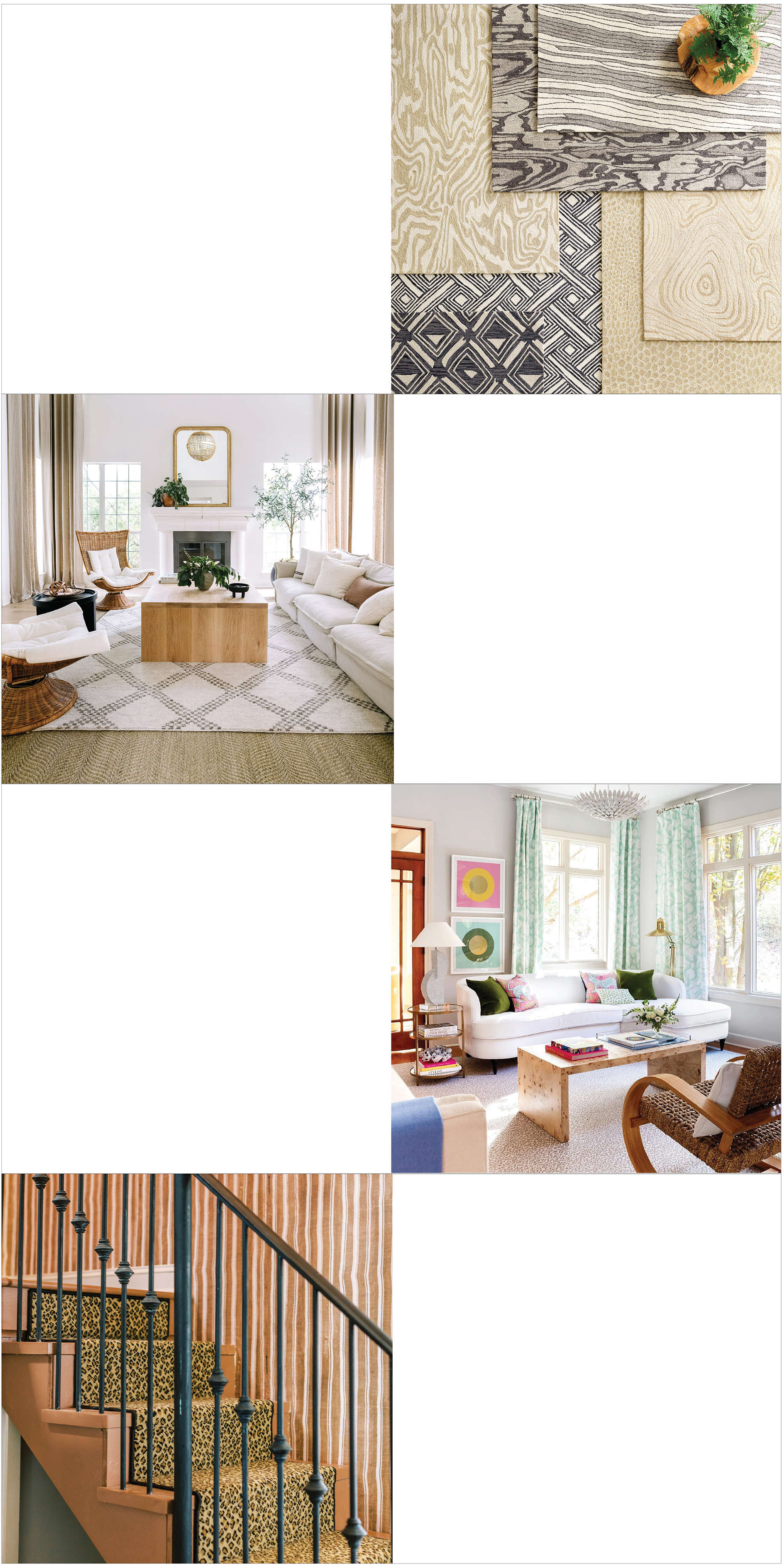 Bunny Williams
"A few extra inches here or there can make a big
difference in how the room comes together and
its overall feel."
– Bunny Williams


Shop the Collection
Erin Fetherston
"This room is a perfect square, and I really wanted to design
the furniture layout to highlight the existing symmetry in the
space, therefore we needed a perfectly square rug. I was
delighted to turn to Annie Selke for a custom-size wave sisal
rug. To add depth and warmth, I love layering a higher pile
rug – like the Zillah rug – on top. This helps focus the seating
area and feels amazing underfoot."
– Erin Fetherston

Shop the Rug
Jana Bek
"When I realized a custom rug could increase the livable
space of our open plan living room so much, I got very
excited about custom rugs – I regret not doing it sooner."
– Jana Bek


Shop the Rug
Claire Brody
"For our space, it was either a custom runner or no runner
at all. A custom-cut rug is always going to look better."
– Claire Brody


Shop the Rug
For more information on Custom Rugs
Visit our FAQ page