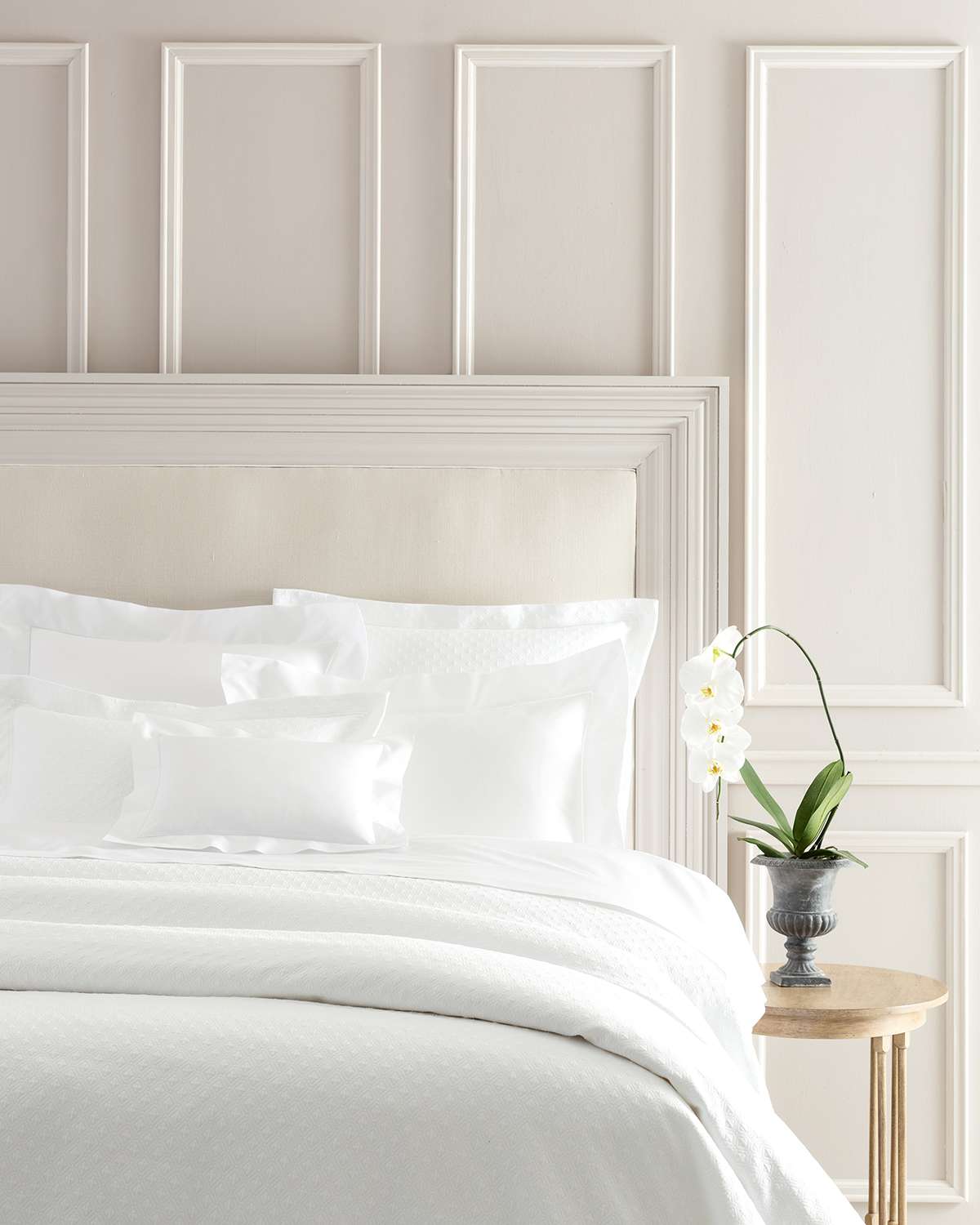 How to Use All-White Bedding at Home
If you love the clean, crisp look of the white bedding you see in upscale hotels and design magazines, you can bring it into your own bedroom with luxurious pieces of white bedding layered expertly to form a five-star bed.
Start with basic white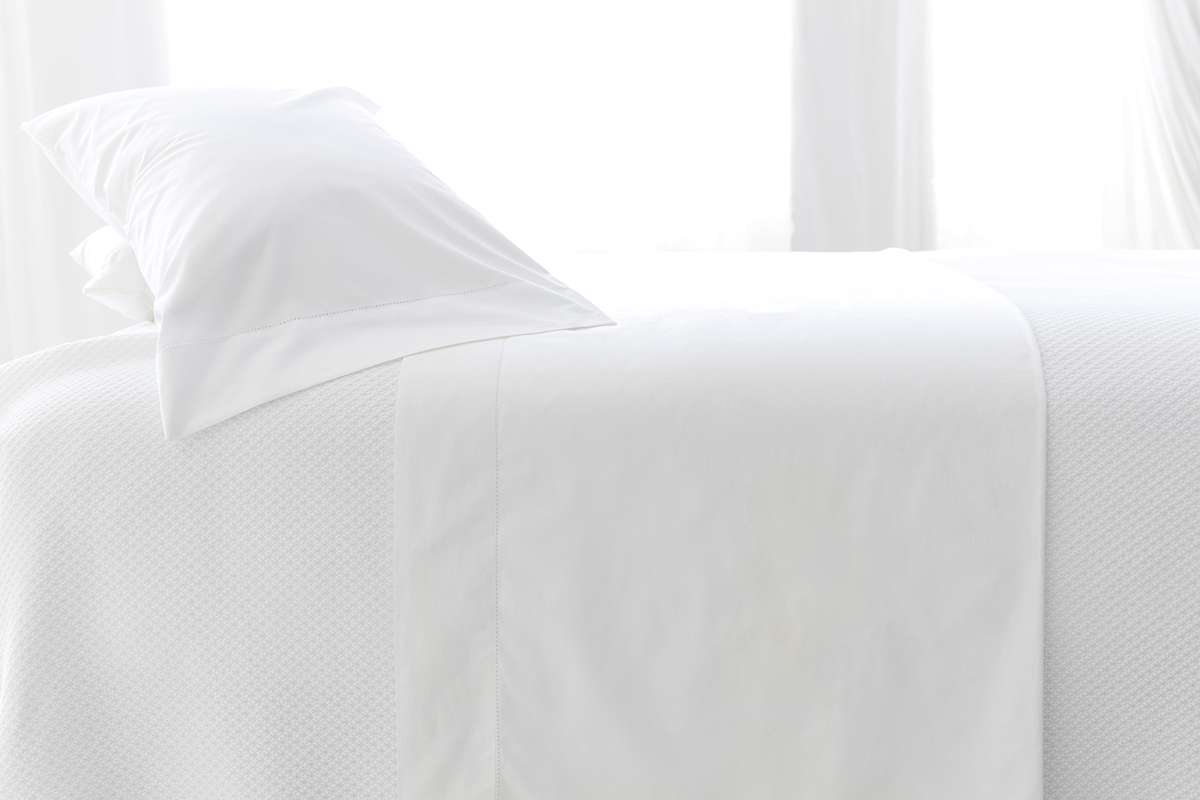 Use bright white sheet sets made of top-quality fabric to build the base layer of your bed. Solid white sheets render a clean, classic look.
Use a range of textures and finishes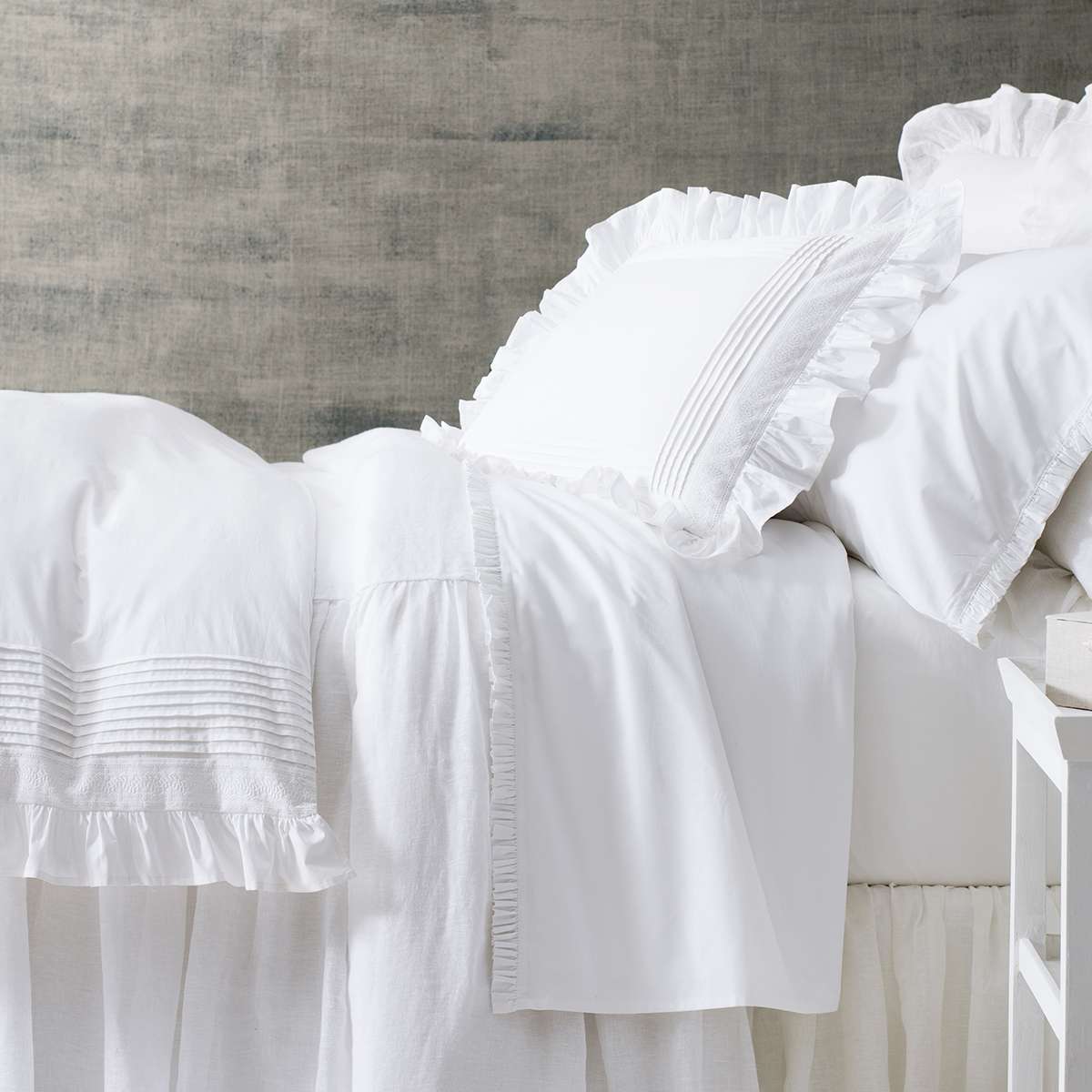 Once your sheets are on, you can add additional layers of fluffy bed coverings that draw on a variety of textures and materials. Pair a lightweight white quilt or coverletwith a heavier white down duvet cover. Finish your arrangement of classic bedding with white decorative shams and cozy woven throws, for even more depth and irresistible texture.
Slip into just a little something that's a little colorful
Small accent pillows provide the perfect opportunity to introduce new colors and seasonal touches.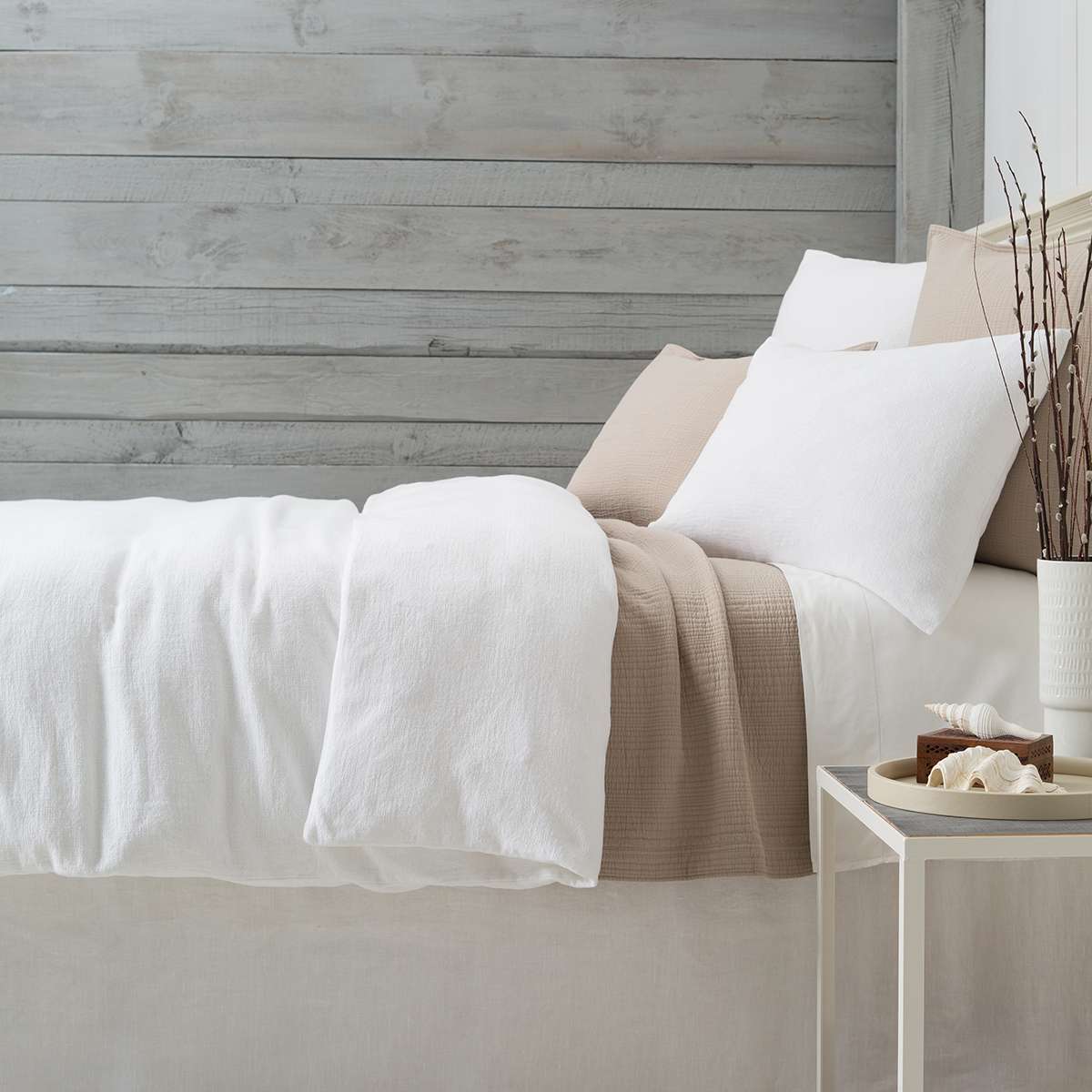 Blankets that change color with the season give your bed a change of scenery.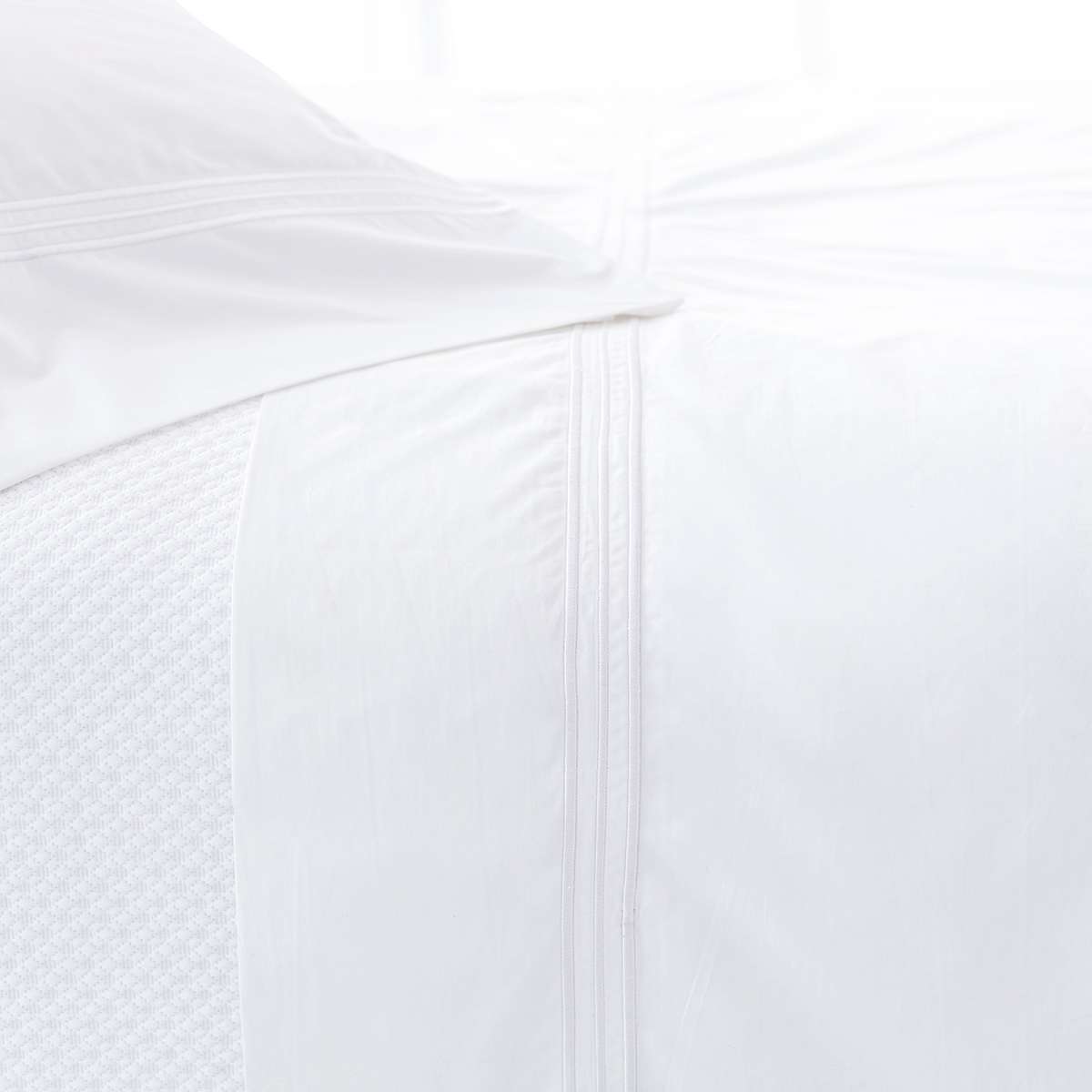 To really tie the details together, select sheets with embroidered hems in the same accent color.
Steal these designer tricks
• Add a down mattress topper to up the fluffy factor.
• Layer a light blanket between your flat sheet and an extra top sheet for more loft (that's why those hotels do it).
• Invest in pillow protectors — they'll help your pillows live longer, smoother lives.
• Stand decorative pillows upright to display your arrangement proudly.
• Tuck in the edges of your bedding — even the ends of your pillowcases — for a neat, streamlined appearance.
• Go the extra luxury mile: starch and iron your bedding. Yes, it takes a little more work, but just see how beautifully your bed not only looks but feels. It's as fresh-looking as the one in the five-star hotel. And just wait till you get under those sheets.



Use these expert tips to start living in hotel-style luxury every day — and night.