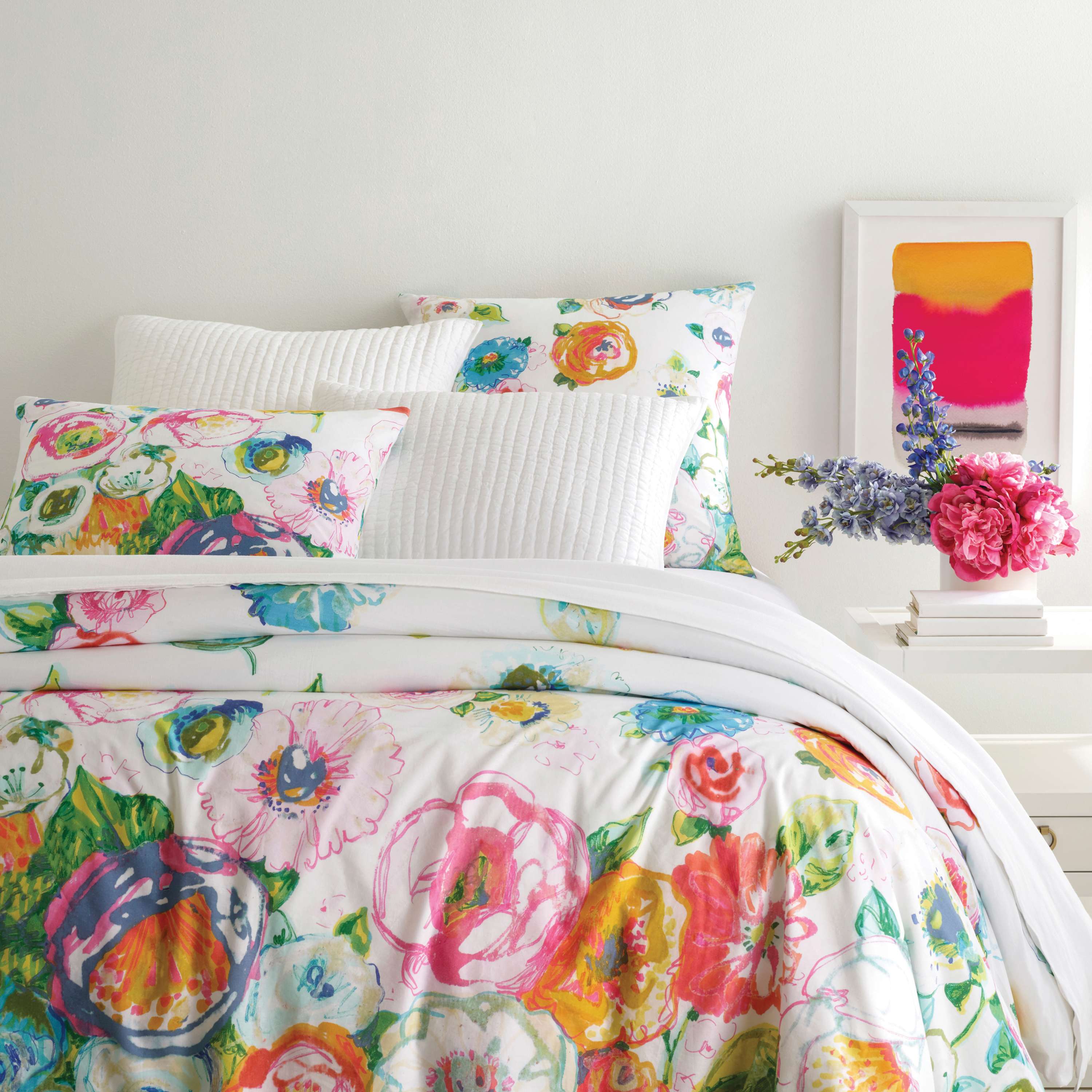 How to Use Floral Bedding: Decorate Like a Designer
Wake up and smell the roses…or flowers of any kind! Fine floral prints transcend generations of design trends to provide a nature-nurtured motif for sophisticated bedrooms. You can cultivate this welcoming, step-into-my-garden look gradually if you prefer, starting with just your bedding. Then see how floral décor might grow on you.
Pick a color palette for your posies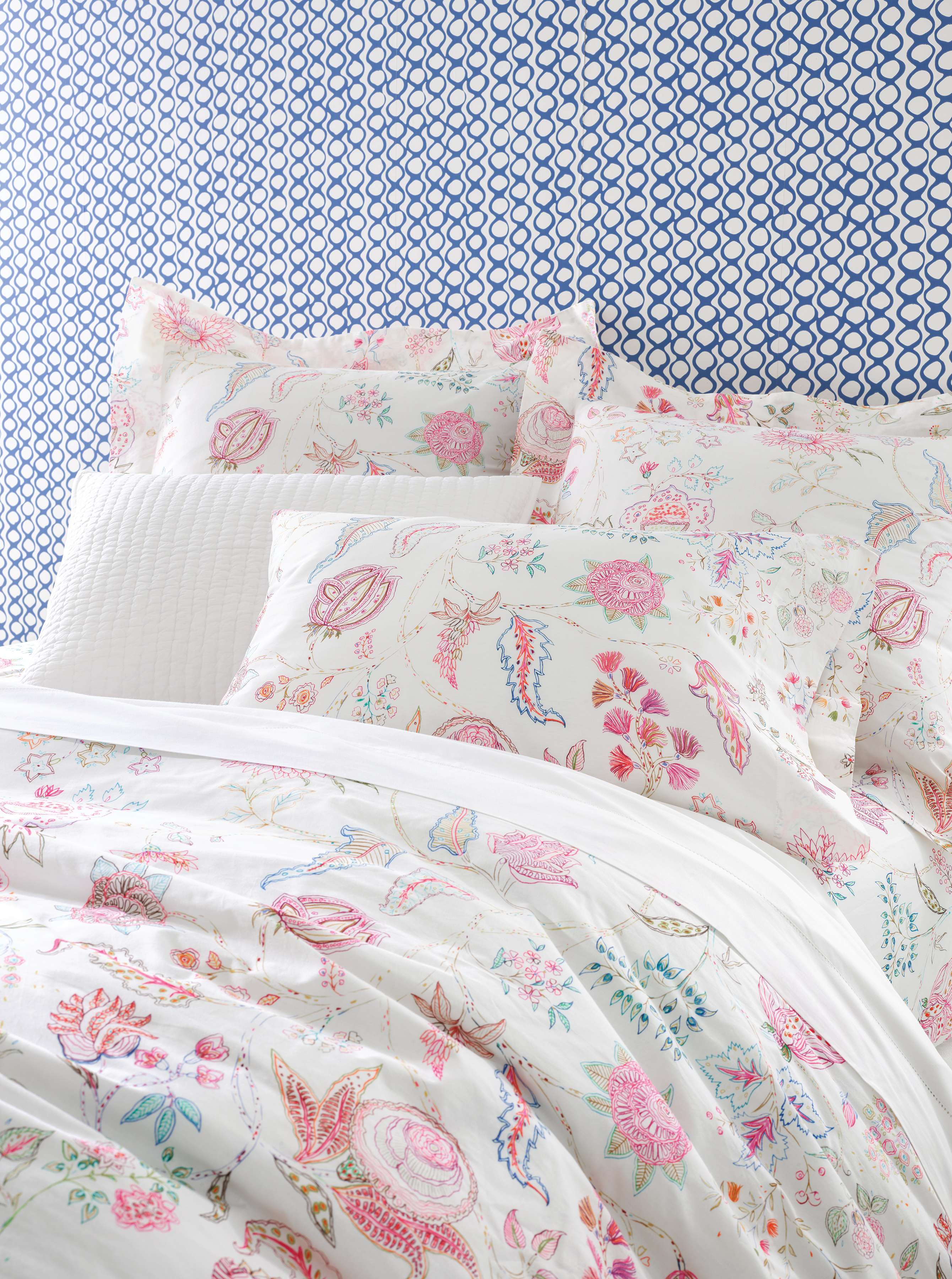 If you already have a specific color theme in your bedroom, find a floral pattern embedded with some of those colors. If you're starting from the ground up with a brand-new color theme, choose a floral print you love and use the colors in the print for your new bedding colors.
Plant bright floral pillows for a fresh, modern accent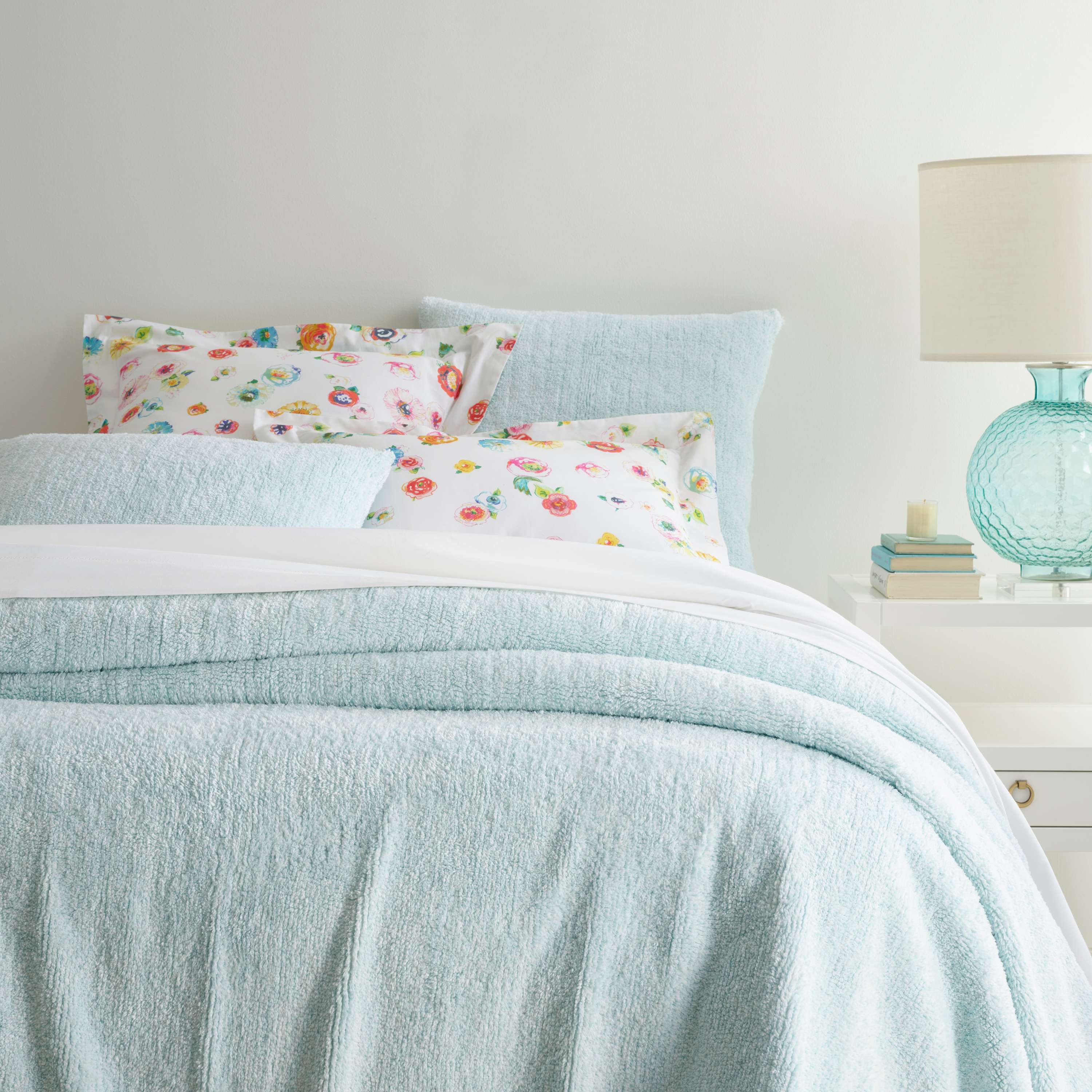 If you're not ready to commit to a fully floral look, pair a solid bed covering with modern, floral accent pillows. Decorative pillows provide pops of pattern and color. Go ahead and mix different bouquets of floral patterns, as long as the colors in the prints tell a similar story.
Use subtle florals for a chic, classic look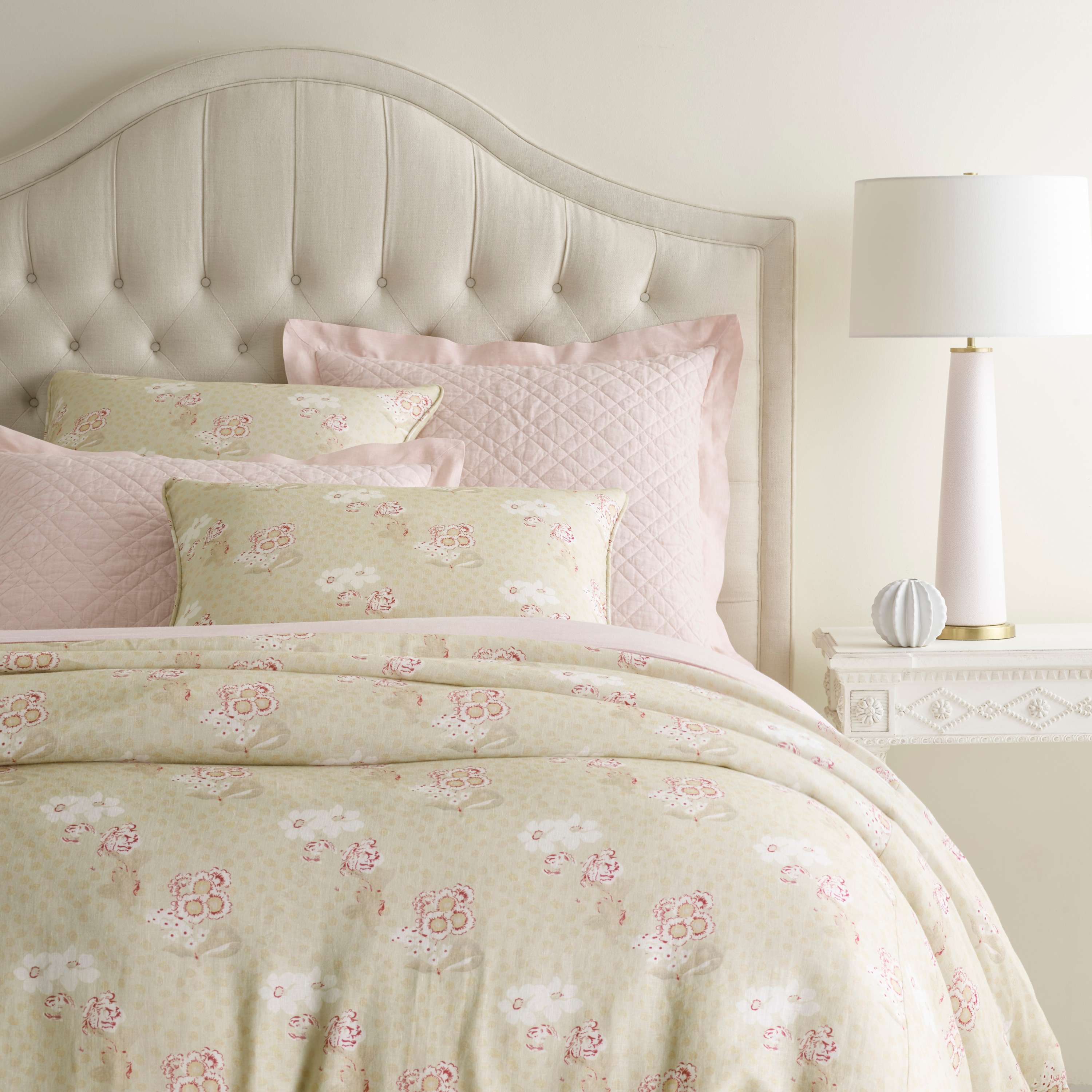 For just a quiet hint of florals rather than a full-on blossom brigade, choose a delicate floral design in a neutral color palette that uses soft accent colors in understated ways. Try, for example, a solid-colored quilt that has an intricate floral stitching pattern.
Let your inner designer bloom with unique floral prints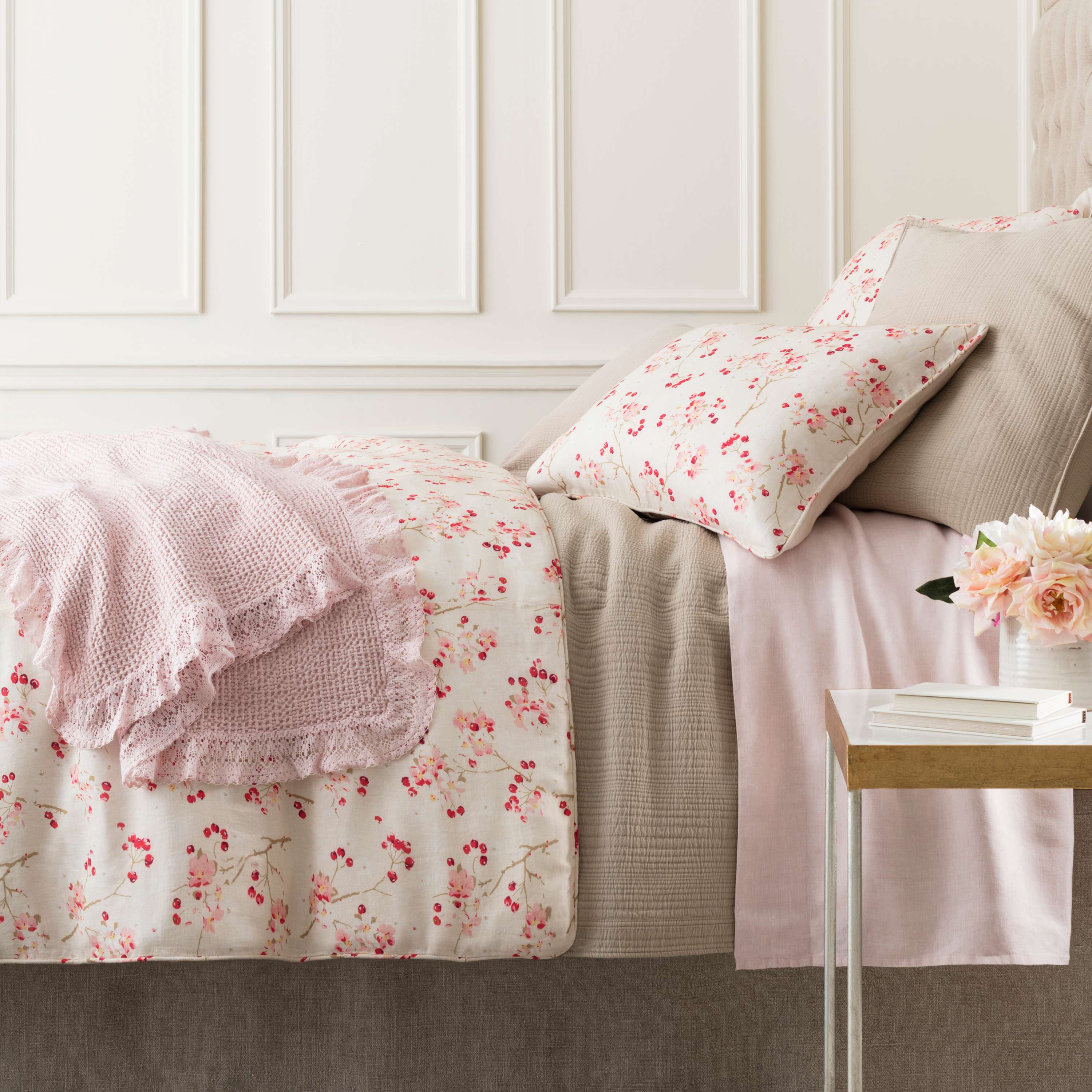 Go all-in on floral with a bold bed covering featuring an abstract floral print. For an ultra-feminine look, find a watercolor-inspired floral print in pastel colors. Mix and match solids with your choice of floral prints to add visual accents and depth to your bedding arrangement.
Use floral accents throughout the rest of your room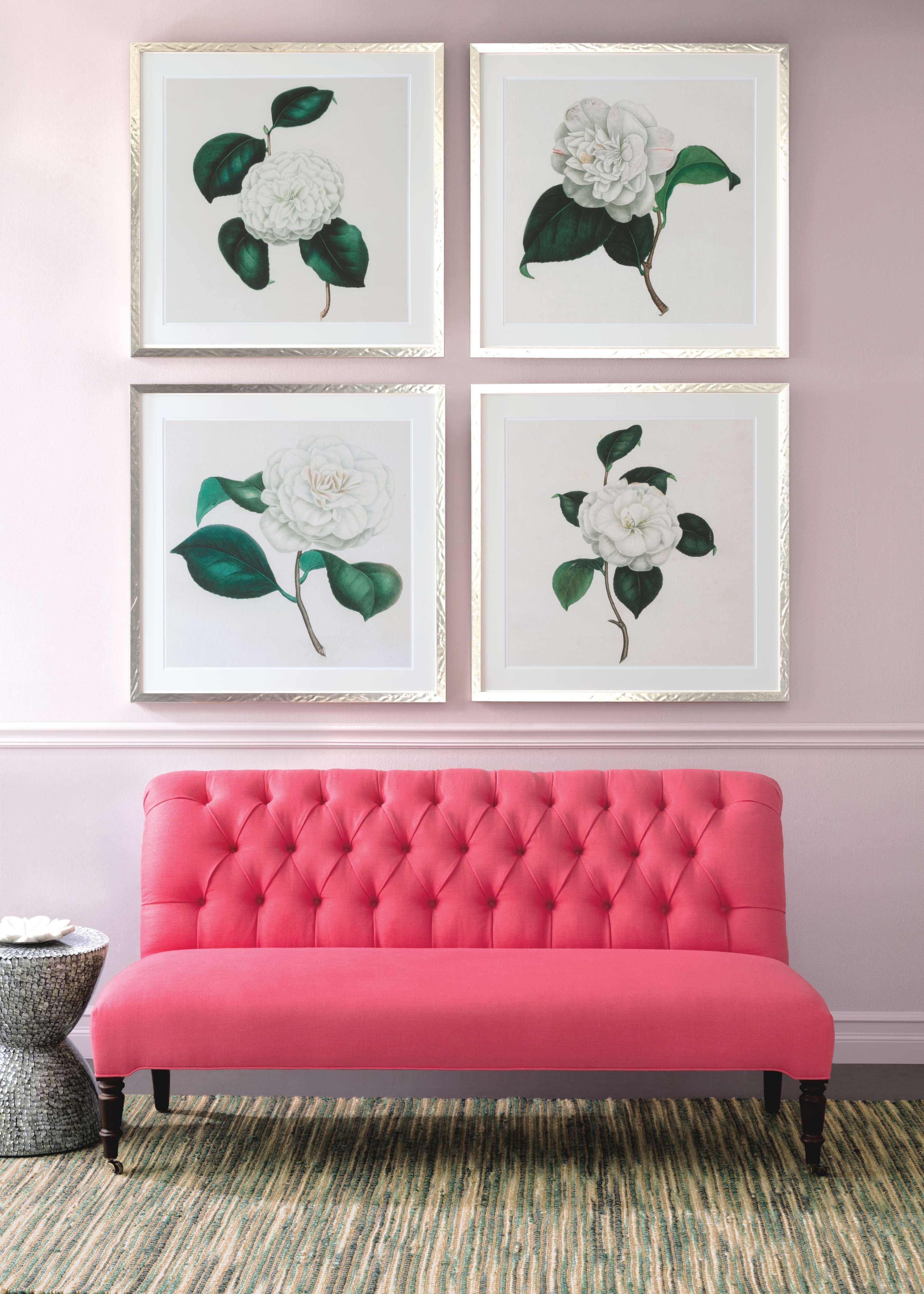 To tie your new bedding in with the rest of the room, add hints of floral décor throughout. Scatter corresponding floral pillows on sofas, or hang artwork that incorporates similar colors or design motifs to complete your new floral look.
Then enjoy your budding romance with the bloom.