Today's homes and living spaces are so varied in size and shape– in such wonderful and creative ways. That said, not every space is well-suited for a standard-size area rug. So, what's the solution? Custom size rugs are a great way to go and there are more options than ever available, in nearly every style and construction.

To get you started, here are some good rules of thumb to help you measure each room in your home.

Bedrooms
Our recommendation for custom bedroom rugs is to measure the length and width of your bedroom and then subtract 9-12 inches from each side. This will leave you with a small perimeter of about 18-24 inches on each side. This approach works well for larger rooms and rooms with big beds.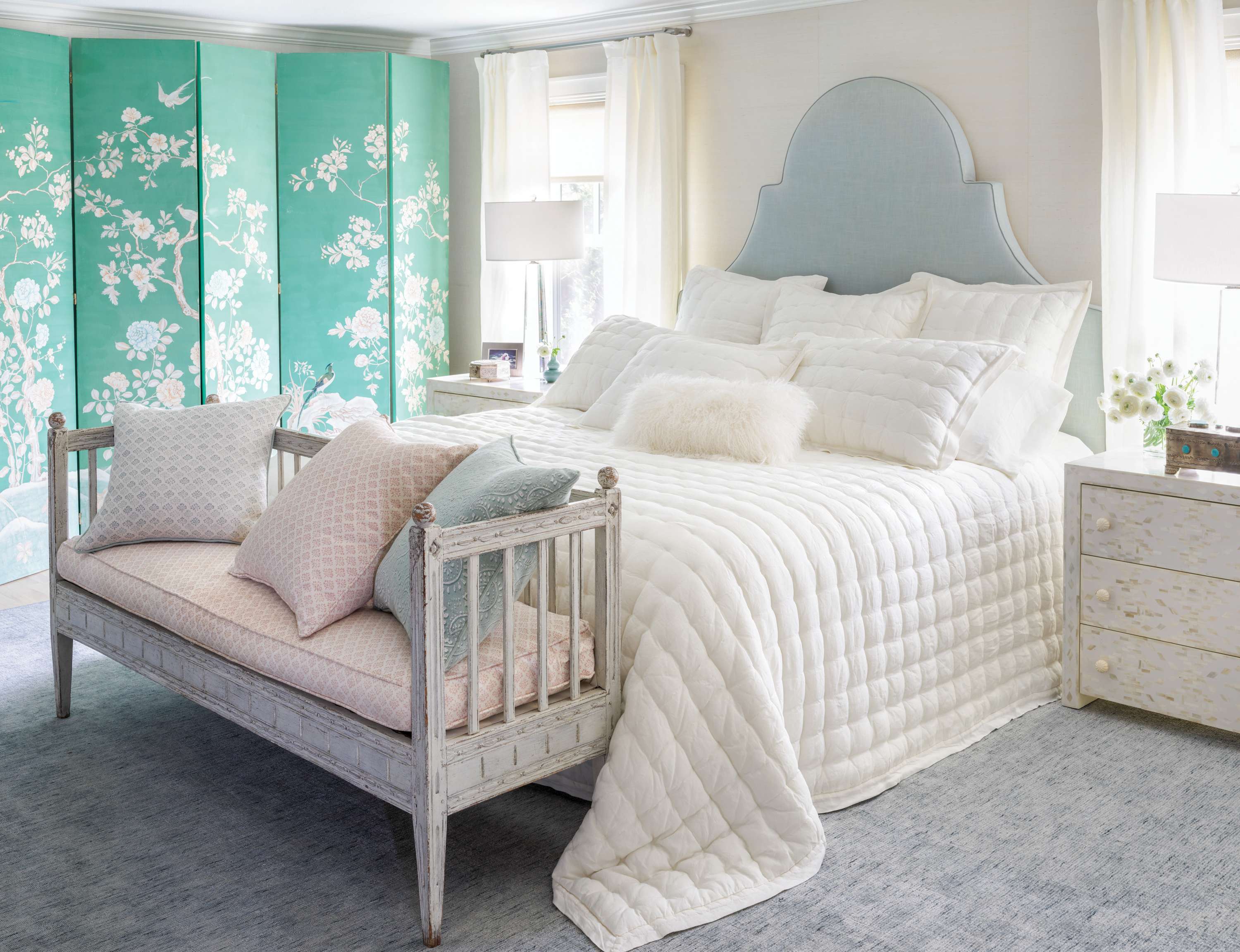 Living Rooms
When considering custom-size rugs for your living rooms, you have few different options.

Option one is to choose a rug that is large enough so that all of the living room seating and accent tables fit entirely on the rug, with a border of approximately 18 inches around the outside. This is a nice option for larger, open concept rooms as the proportion helps to pull everything together. To measure, arrange your furniture in the way that suits your style and your room, and then measure around the outer perimeter of the pieces, right up to about 18 inches from the surrounding walls or other boundaries.

Another option is to choose a rug size large enough to fit under the front legs of your large seating pieces. This ties the furniture pieces together and keeps the room balanced. Have a room with two separate seating areas? No problem – just use the same approach for each of the areas and keep your rugs in the same color palette.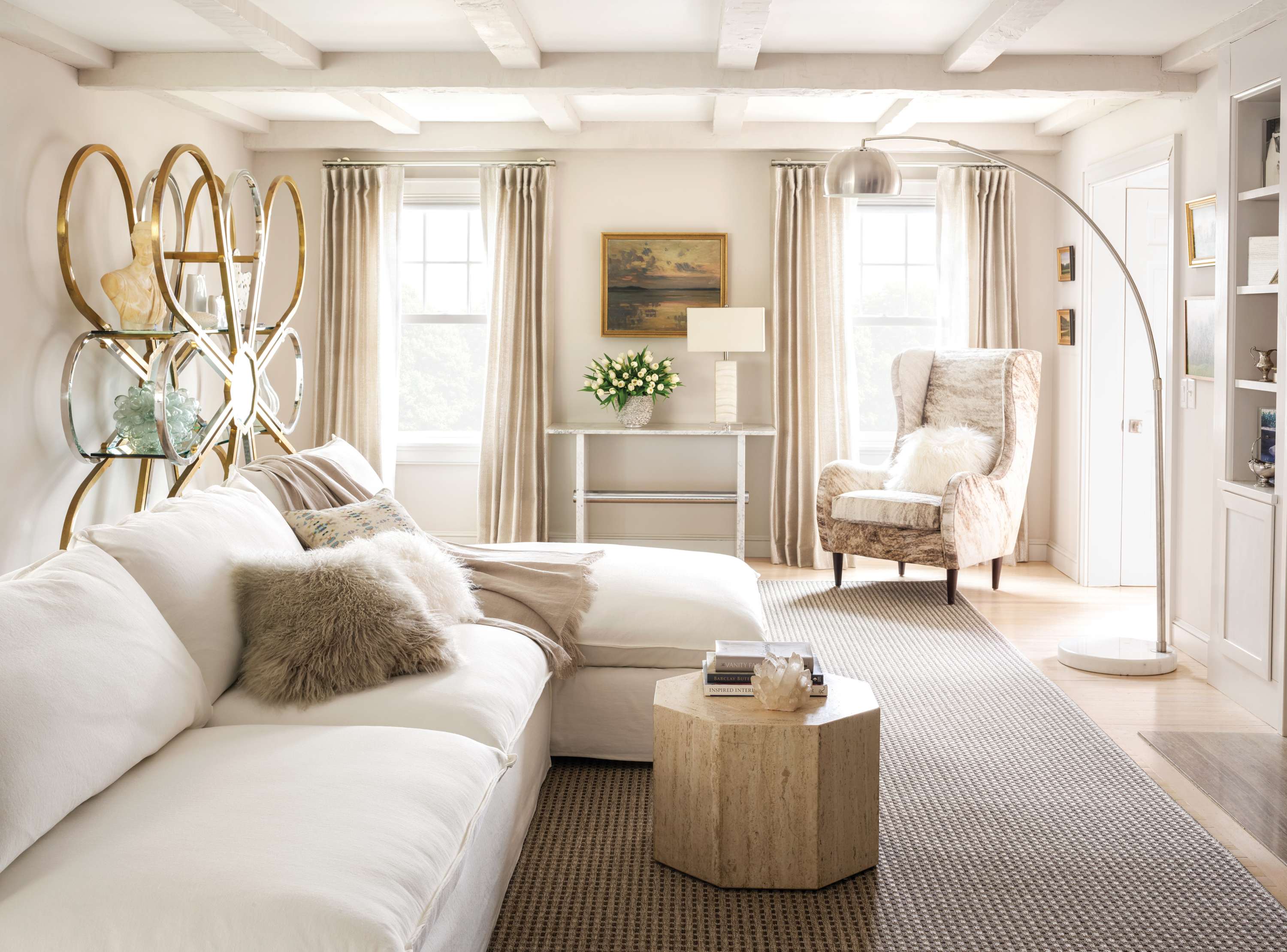 Dining Rooms
For dining room rugs, we like to follow one size rule: the rug must be large enough so that the table can be centered on the rug and all dining chairs sit well within the perimeter of the rug, even when pulled out. This will prevent damage to your rug and your hardwood floors. You can start by pulling out your dining chairs and measure from there. For the final size, keep in mind that rugs should be at least six inches from the wall, but no more than two feet.

Alternatively, you can also measure the dining room table and then add 54'' to the length and the width so that dining chairs can be moved in and out easily without catching the edge or slipping off of the rug.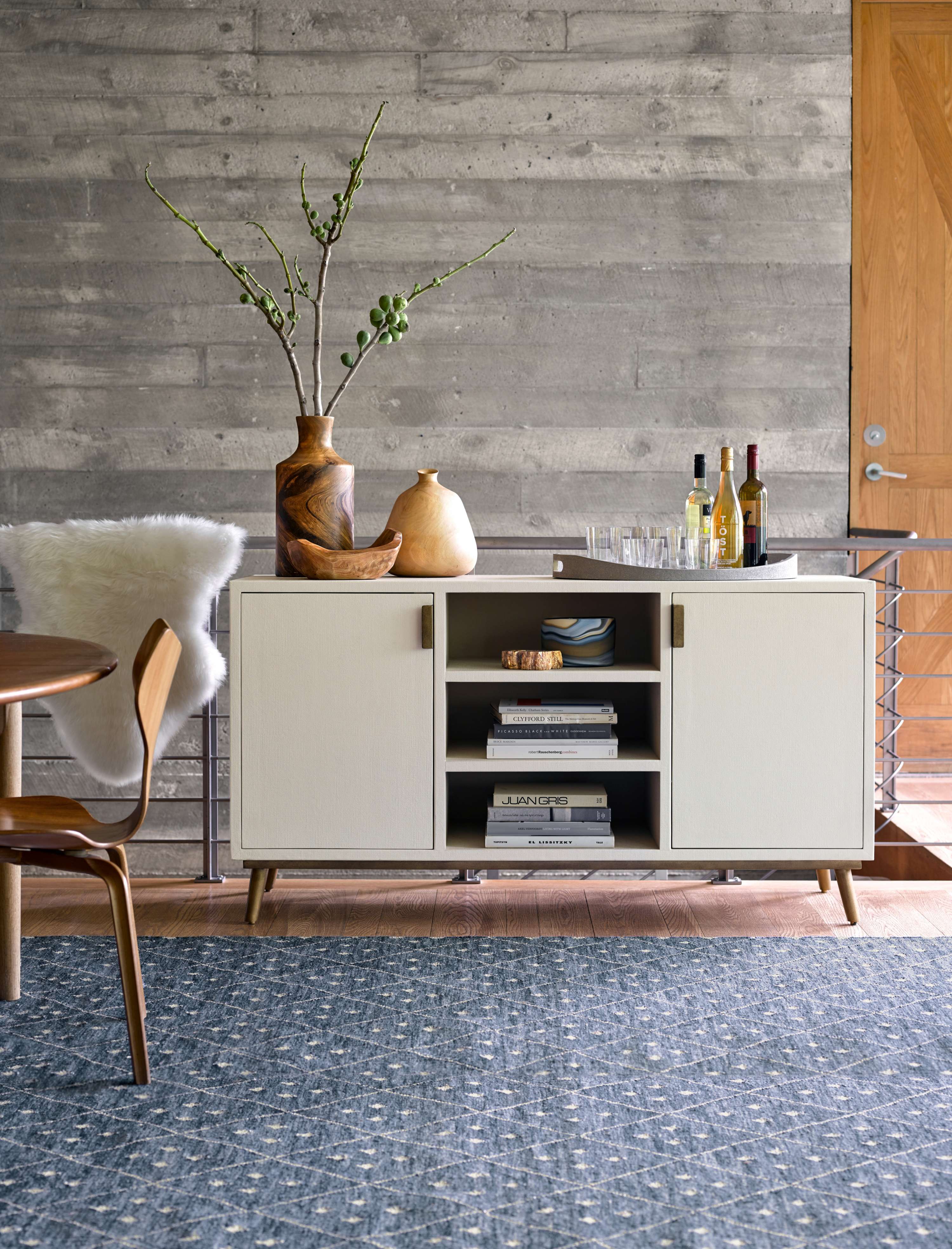 Halls and Corridors
A good rule of thumb for custom hallway rugs is to measure the length and width of the hall and subtract about a foot from both measurements. This will create a border of flooring of that's about 6 inches all around.