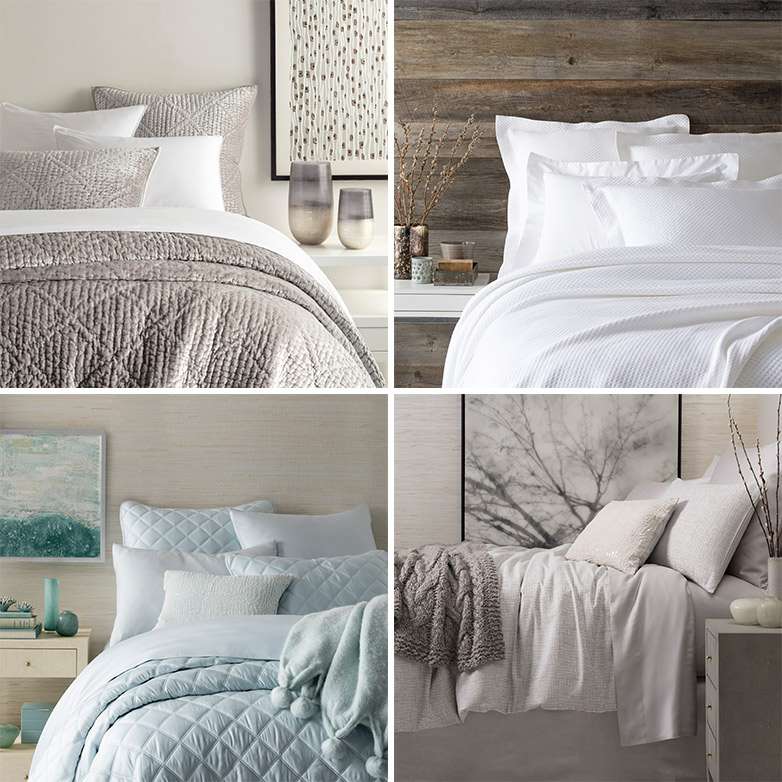 Design Ideas for a Contemporary Bedroom
Modern bedrooms evoke style, class and luxury, all while keeping you comfy while you sleep. To create a room that looks as amazing as it feels, use these tips and ideas to inspire your design. Use one or some, depending on your personal style, budget and space.

Start by saying farewell to those pieces in your room that have worn out their welcome, style or function. Stay strong! Follow your heart, and keep only the pieces you absolutely love.
Choose contemporary color schemes
Modern bedrooms are all about simplicity. A curated color palette helps keep things uncomplicated yet compelling. And since you are the curator, you get to choose whether you'd prefer a monochrome palette, a color-blocked look, or neutral surroundings embellished with select accent pieces. Here are the highlights of each: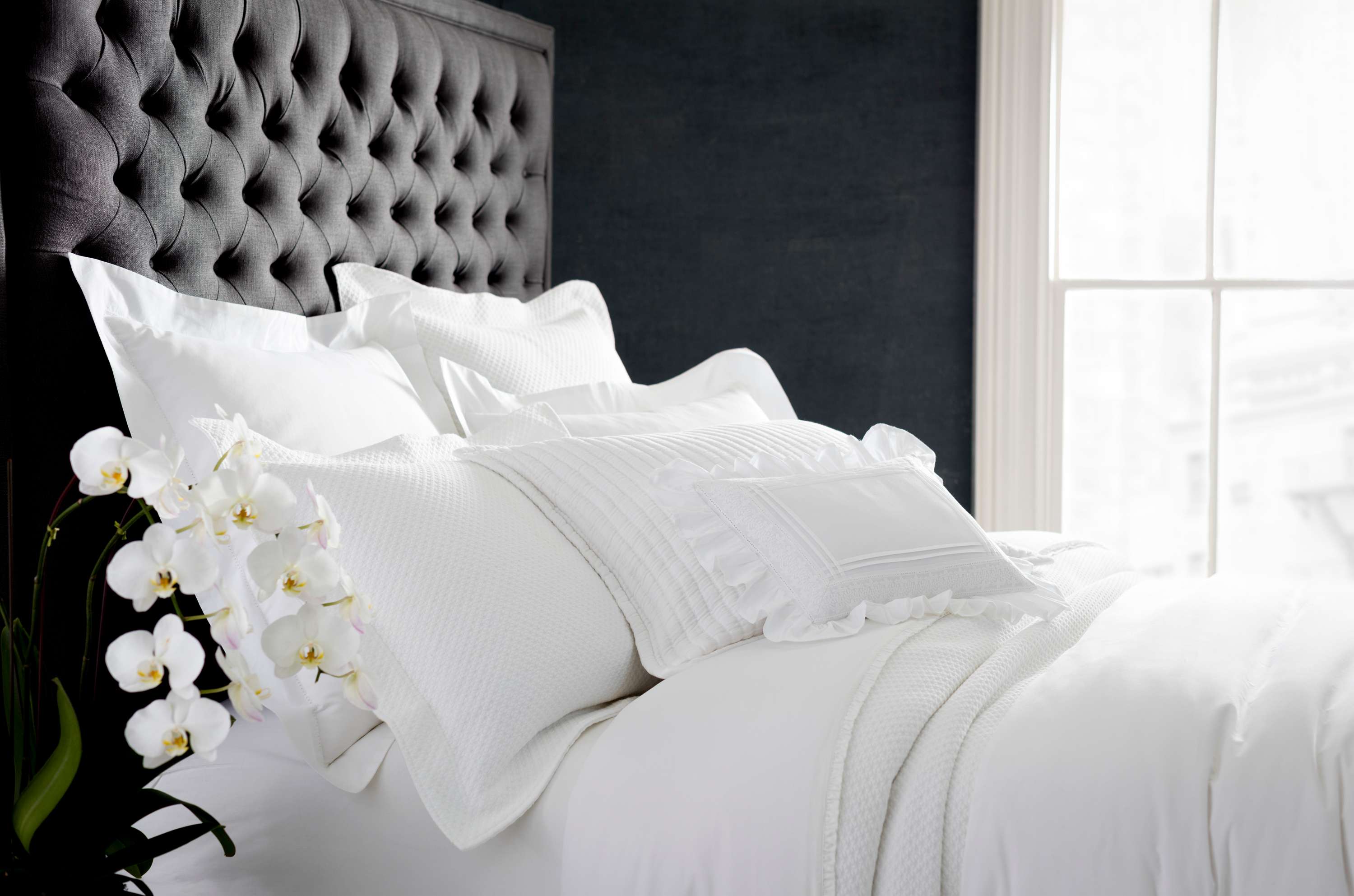 • Monochrome Color Palette: A bed featuring a single color in a variety of hues and textures is one of our favorite modern looks. All-white and slate grey bedding, for example, are modern looks that will stay in style. To add dimension to matching duvet covers, sheets and shams, combine different textures and delicate embellishments. Now you've made your single-color sizzle.



• Color Blocking: Color blocking uses geometric patterns and a limited color palette. When different colors call to you like a siren song, answer by using this technique. For example, bright orange or fuchsia can live beautifully as pillowcases that pop against a grey duvet cover. Go ahead and go bold in your color combos—just keep them to two or three that play well together.



• Neutral Tones: The secret to a sensational neutral palette is the complementing color you accent it with. All-white duvet covers look smashing when accented by light blue or soft grey details. Grey duvet covers are gorgeous when combined with both light and dark color palettes. Go au natural and pair sand and tan with an array of hues from classic white to deep indigo tones.
Tip: a good neutral palette never says no to contemporary patterns that enliven your space.
Keep clear of clutter
Undertake ways to keep unnecessary clutter from overtaking your room:

• Store off-season items under your bed or in a separate closet.

• Keep your floors and walls as clear as possible.

• Use wireless electronics or find ways to keep your cords out of sight. Even better, make your personal sanctuary an electronics-free zone – you may sleep better for it!

• Consider exposing the wall directly behind your headboard for a stripped-down, minimalist look. Bricks and wood paneling both make an impact in any modern room.
Out your outdated furniture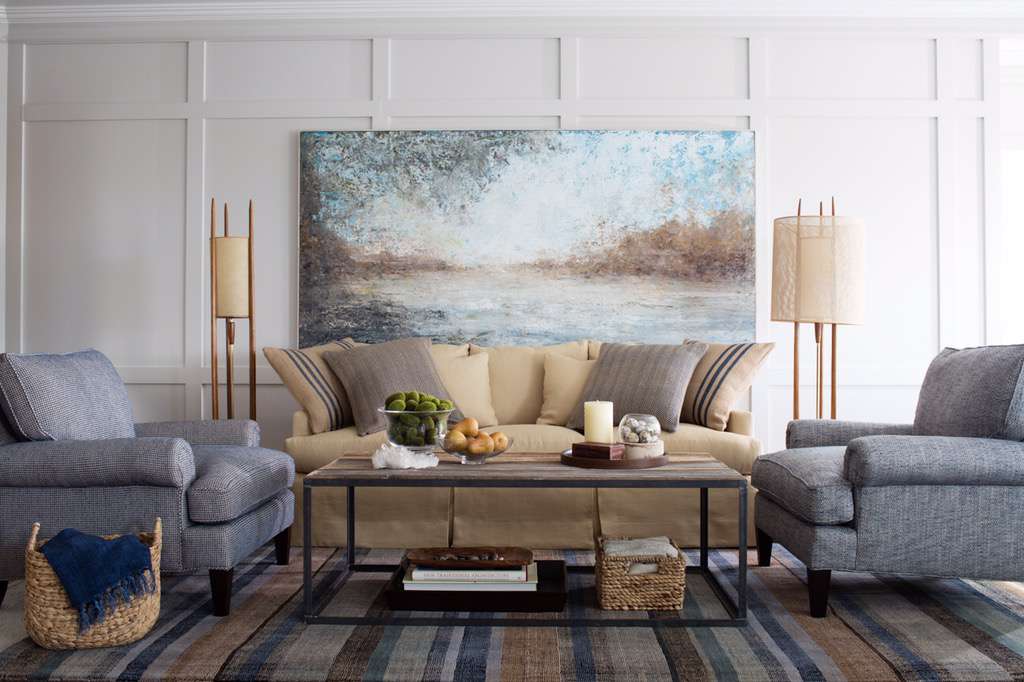 So long, chunky. Hello, sleek. Find streamlined furniture that serves a purpose and looks good doing it.

• Use a platform bed frame to get rid of bulky corners and let your luxury bedding shine. Some models include underneath storage for confining clutter.

• Use wall-mounted furniture like floating shelves to clear up floor space while keeping some storage.



• Use natural elements to lighten the mood. Plants, wood accents and metallic décor keep your room feeling fresh.

For more inspiration, browse our collection of new modern bedding. With an assortment of color palettes, textures and patterns to choose from, you'll be able to create your own contemporary bedroom with a designer touch.