Have you found a fabulous new rug for your home but are not 100% sure what size to order? Or, are you not sure how to arrange it in your space once it arrives?  We can help! Rug sizing and placement can seem daunting but for each room in the house there are just a few simple rules of thumb to remember.



Living Room Rugs


Best Sizes: 8'x10', 10'x14', 12'x18'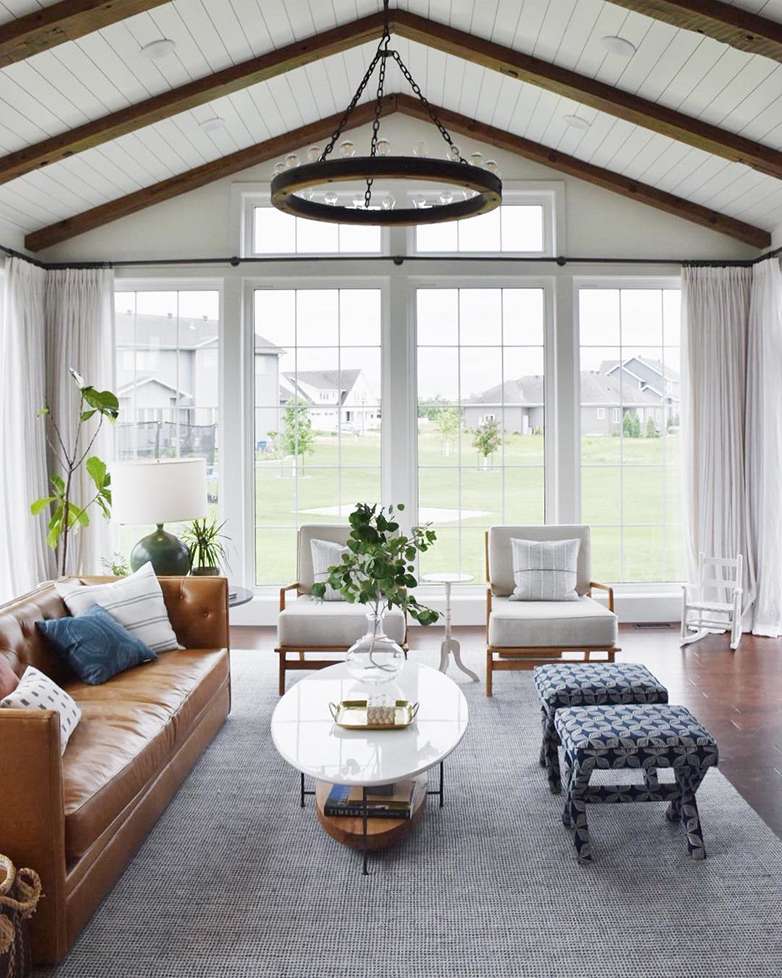 Photo via prettydomesticated



Most designers, including Annie, recommend one of two size and placement options for rectangular living room rugs.



1. All Legs on The Rug


Option one is to choose a rug that is large enough so that all the living room seating and accent tables fit completely on the rug, with a border around the outside. This is a nice option for larger, open concept rooms.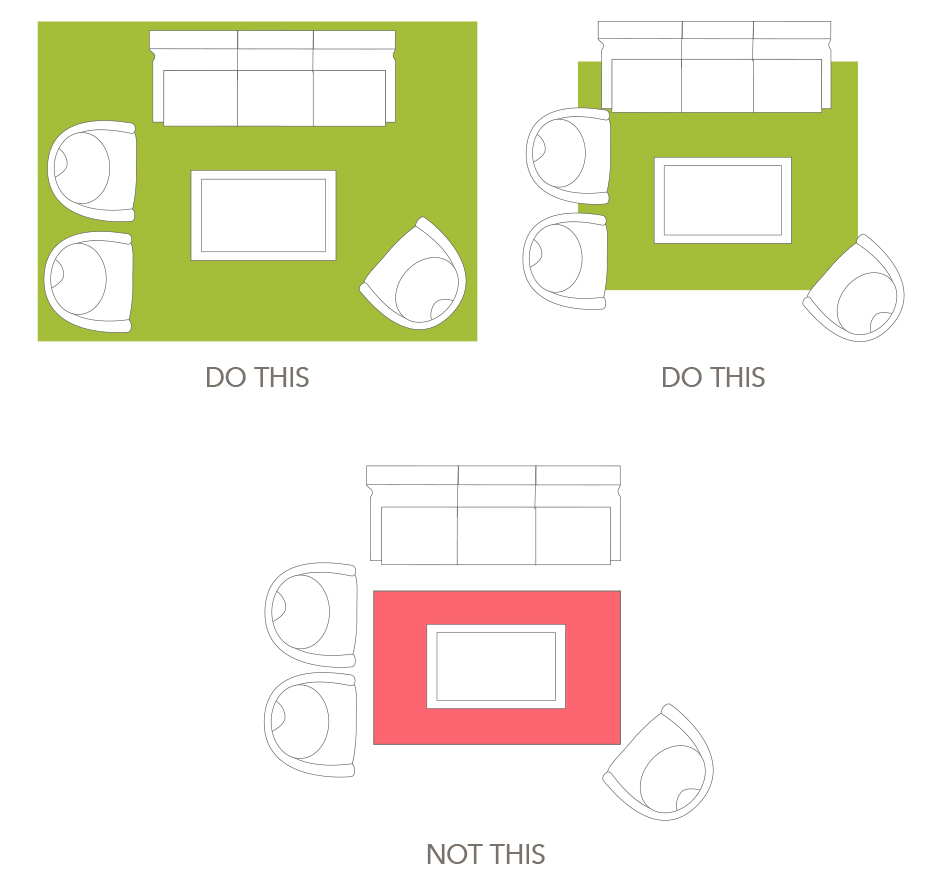 2. Front Legs on The Rug


Another option, which often works well in smaller rooms, is to choose a rug that is large enough to fit under the front half of your large seating pieces. This ties the furniture pieces together and keeps the room balanced.



Dining Room Rugs


Best Sizes: 8'x10', 10'x14'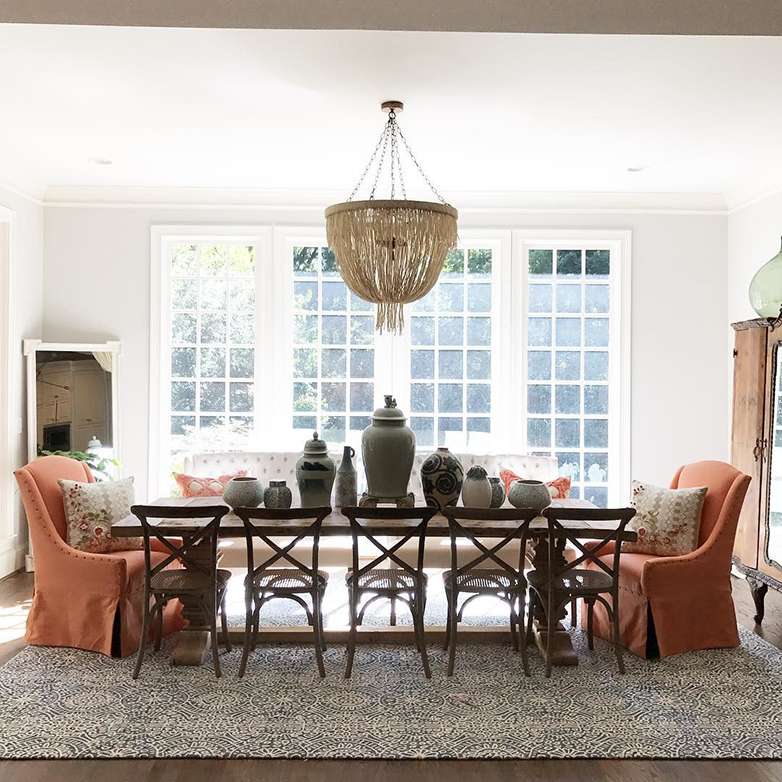 Photo via bridgette_m_meyer



The rule of thumb for dining room rugs is to choose one large enough so that all 4 legs of each dining chair are well within the perimeter of the rug – and sit comfortably on the rug even when pulled out.  There's nothing worse than having to pull the back of your chair up and over the edge of the rug during a meal or the added wear and tear on the rug that this creates.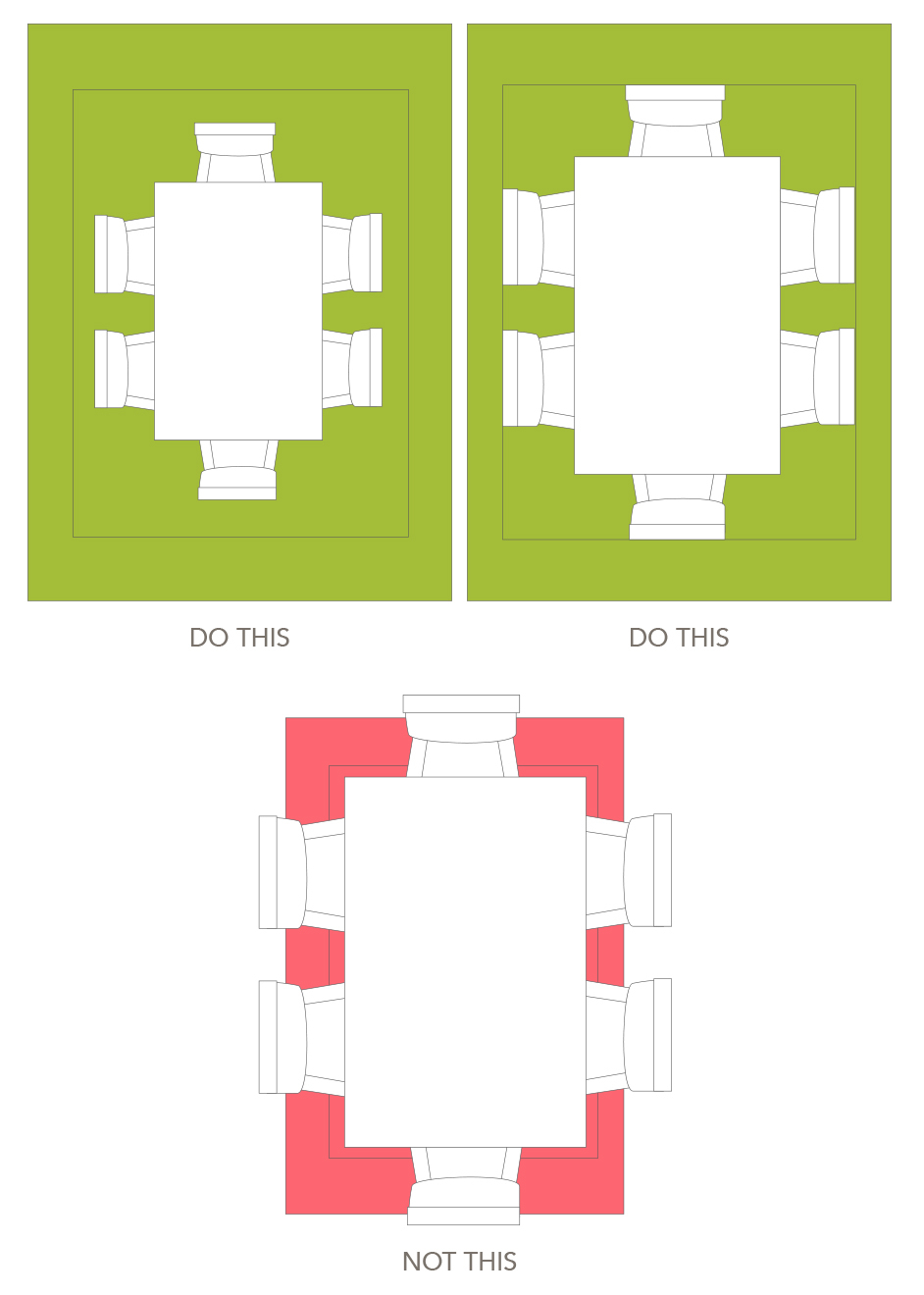 Bedroom Rugs
Best Sizes: 8'x10', 10'x14'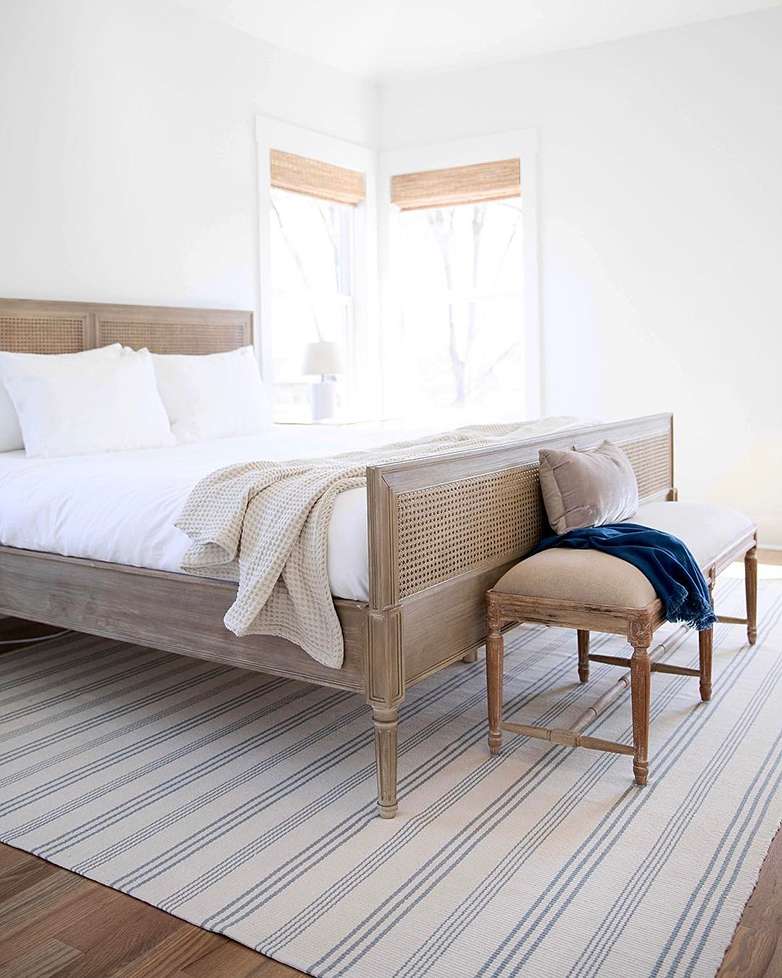 Photo via thewendellhome



Bedroom rug placement offers a few more options, depending on the size of the bed and the size of the room.



1. Full Rug


Choose a size that fits comfortably under all your bedroom furniture, including side tables, leaving a small perimeter (Annie recommends 18-24 inches) of floor exposed around the edges.



2. Mid-Size Rug


Another option that works well for larger beds is a mid-size rug. This rug fits underneath the bed and extends to meet the edges of any bedside tables but does not extend underneath them.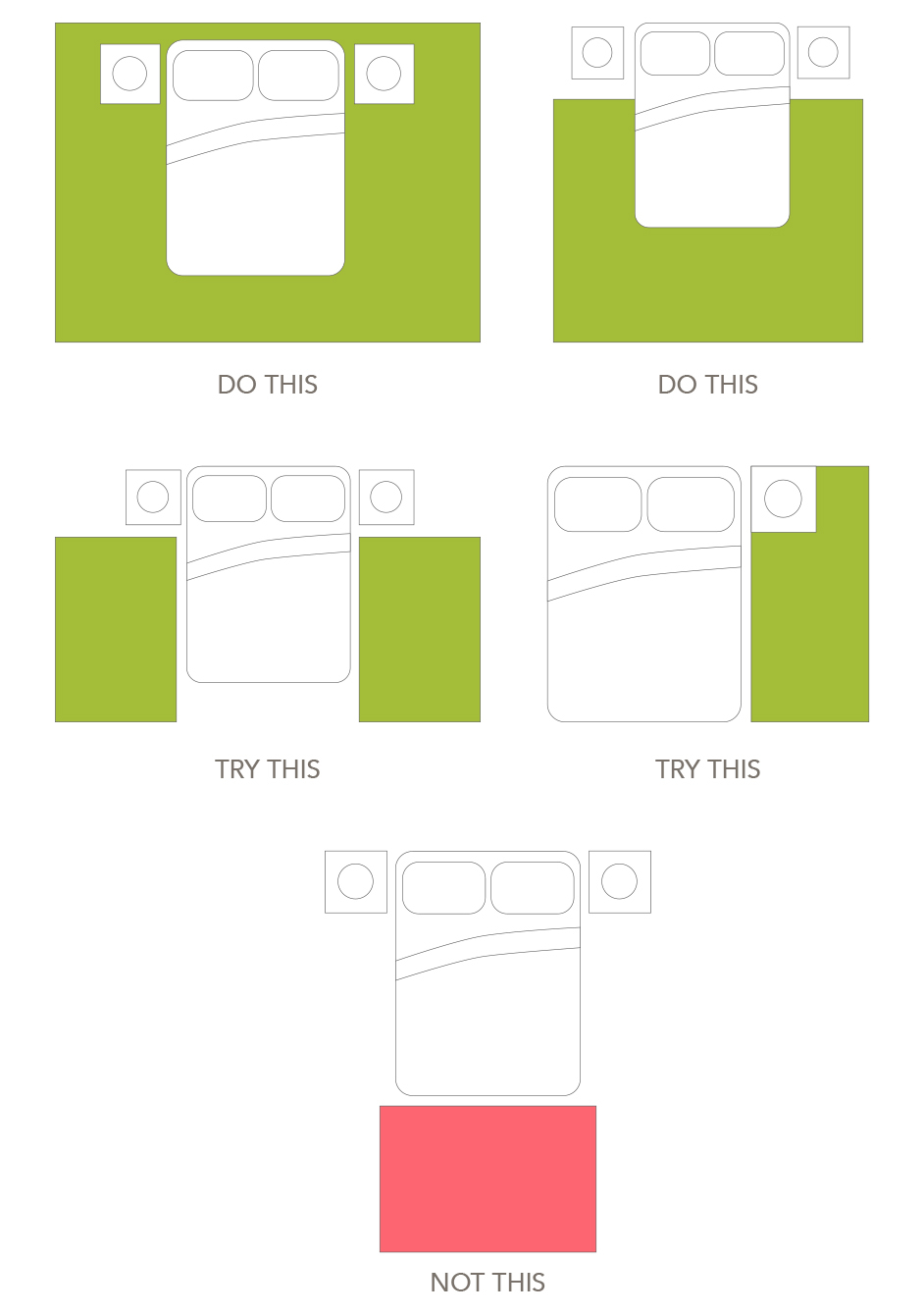 3. Smaller Rugs


For smaller budgets, smaller rugs are a great option especially when sized and placed correctly. Consider two smaller rugs of equal size—one on each side of the bed— for a bed that is centered in the room. Another option for an off-center bed is to choose smaller rug that fits the area off to one side.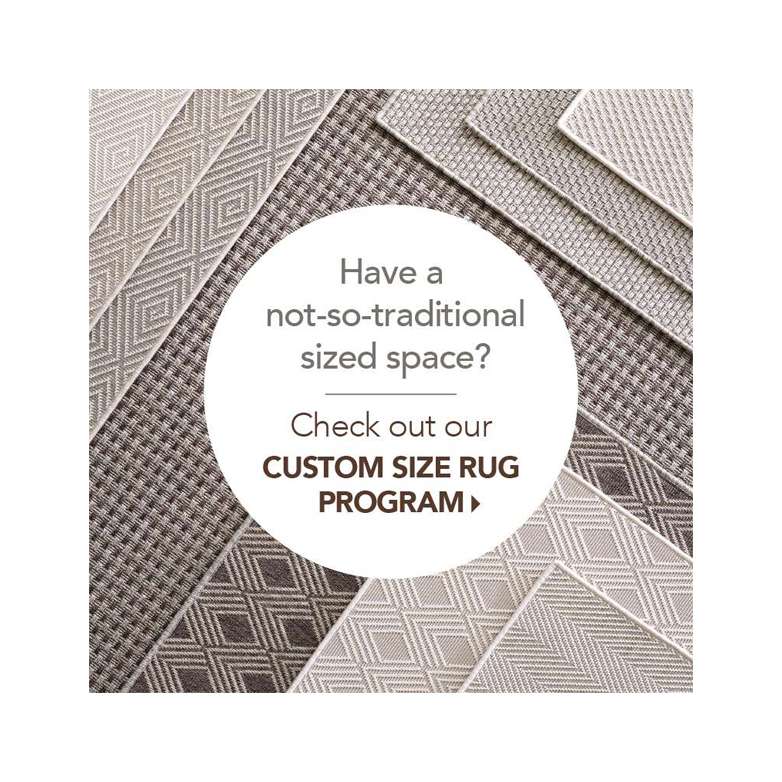 RELATED RUG CATEGORIES