We're Down for the Count (Thread Count)
When shopping for bedding, we always recommend purchasing the best that your budget can handle. But how do you know what's best? In the past, it's all been about the thread count – or the number of threads per square inch – but there are other key factors that are often overlooked, including fiber and weave – and both contribute quite a bit to the quality and softness of bedding.
Sorting Out Thread Count
Start with the minimum. For sheets with the most comfort and the longest wear, look for minimum thread counts in your favorite weaves. For a crisp cotton feel, go for a 200 to 300-count cotton percale, like versatile and playful Embroidered Hem sheets.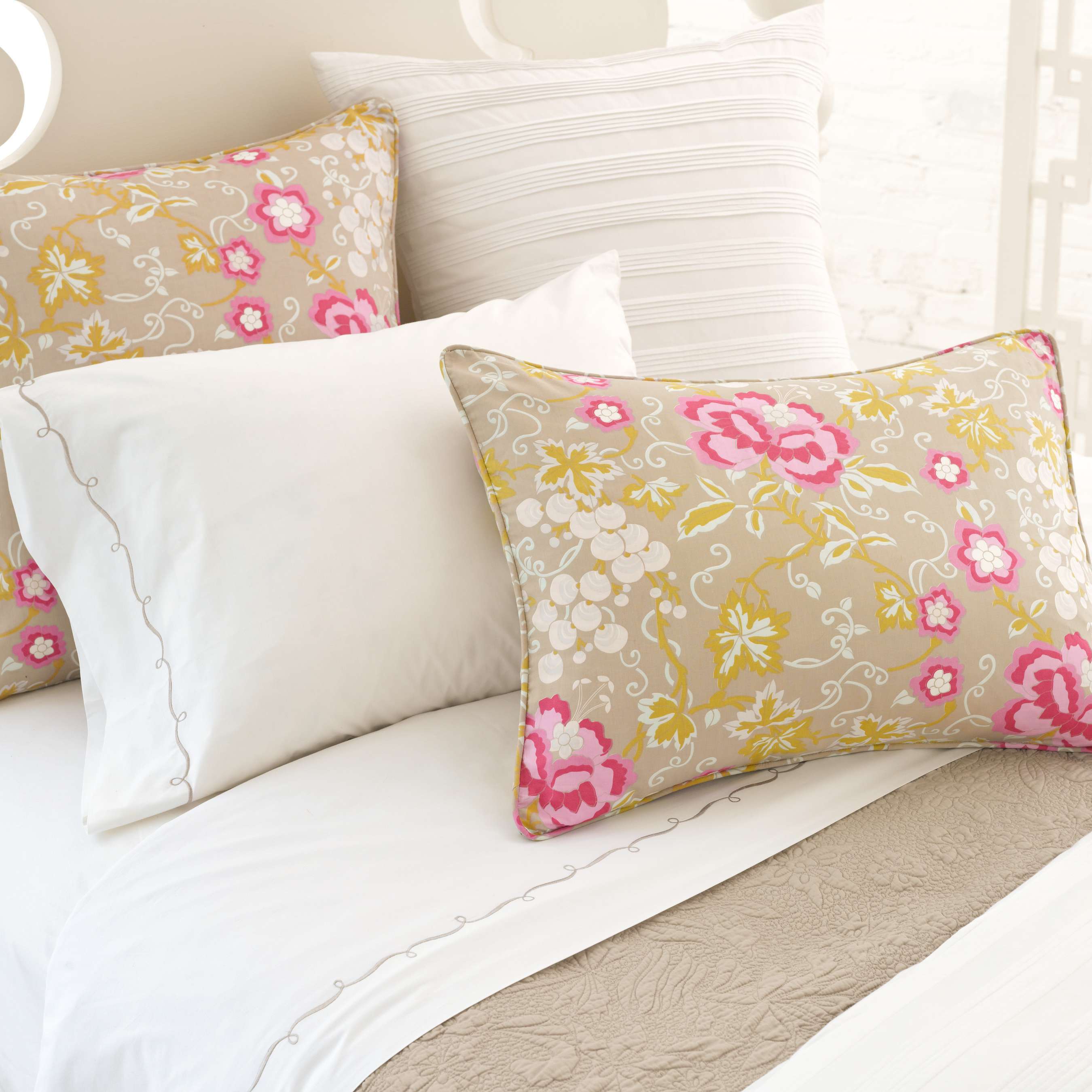 Live It up in Luxe
For next-level bedding that combines the softest fibers AND a high thread-count, we love our Monarch sheets. Made from the finest Egyptian cotton, these luxe, 1,000 thread-count sheets are light as a feather with a fantastic drape. The ultra-fine density of weave will ensure this bedding will remain soft and silky even after numerous washings.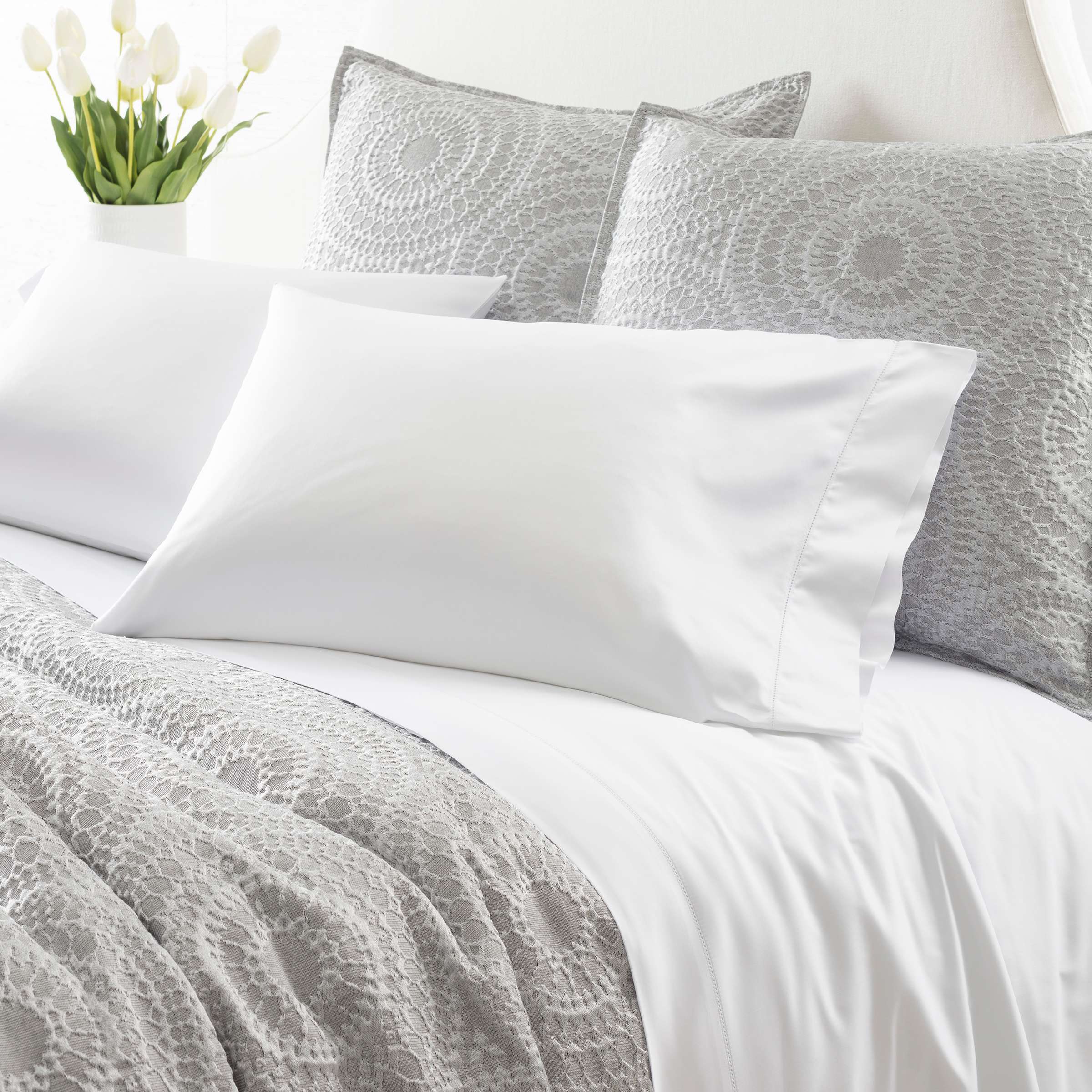 Don't Forget the Fiber
Believe it or not, a sheet made with a better quality fiber and a lower thread count will actually feel softer and stand up to washing better than a sheet of a higher thread count but lesser-quality fiber. Fiber matters! The finest cottons, for example, have long fibers that create soft, strong threads that hold up to frequent washings. These sheets will feel softer and be more durable even at a lower thread count than inferior-quality fibers with a large thread count.
Wait … There's Also Weave
Another piece of the sheet puzzle is the weave. The weave can affect the way a sheet feels, looks, its longevity, and its price. Popular weaves include percale – usually with a thread count of 180 or higher, known to be long-lasting and for its crisp feel.

The sateen weave has more vertical than horizontal yarns which produces a super soft fabric that's a bit heavier and softer than percale and naturally wrinkle resistant. We love our Bed 101 Essential Sateen sheets, perfect for every bed and they get softer with every wash.