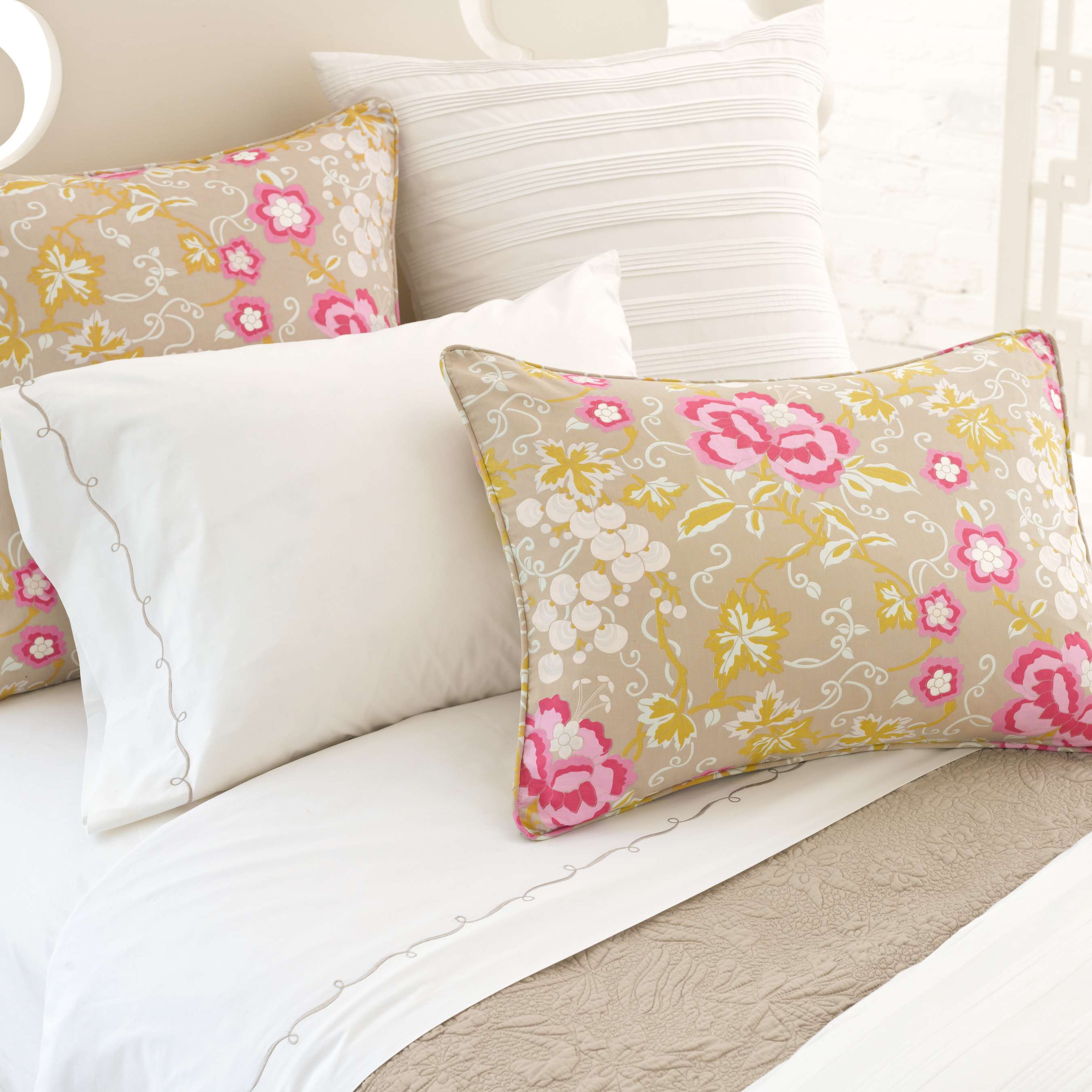 You can't walk through the housewares section of a major department store without being bombarded by bedding signs trumpeting the virtue of high thread count—the number of threads per square inch—often with lofty price tags to match. While we're all for purchasing the best bedding you can afford, our years in the biz have taught us a few things about thread count.


Looks—and marketing departments—can be deceiving.

When a single thread is made up of multiple strands or plies of fiber, some manufacturers will count each strand or ply to boost their total thread count. The dead giveaway is texture; if a sheet feels like something you might serve a barbecue on top of, we can guarantee it won't become soft as a newborn lamb with a few weeks' worth of washings.
The quality of the fiber matters more than the actual thread count.

The finest cottons, for example, have long fibers that create soft, strong threads that hold up to frequent washings. These sheets will feel softer and be more durable even at a lower thread count than inferior-quality fibers with an exaggerated thread count.
If it seems too good to be true, it is.

No matter how awesome your mom's best friend's bargain-hunting skills are, she won't find a true 800-count sheet set for $50. Period. Check our Outlet frequently to find discounted Pine Cone Hill linens!
Expect the minimum.

To get the most comfort and the longest wear out of your sheets, look for minimum thread counts in your favorite weaves. For a crisp cotton feel, go for a 200- to 300-count cotton percale, like our subtle yet playful Embroidered Hem Sheets.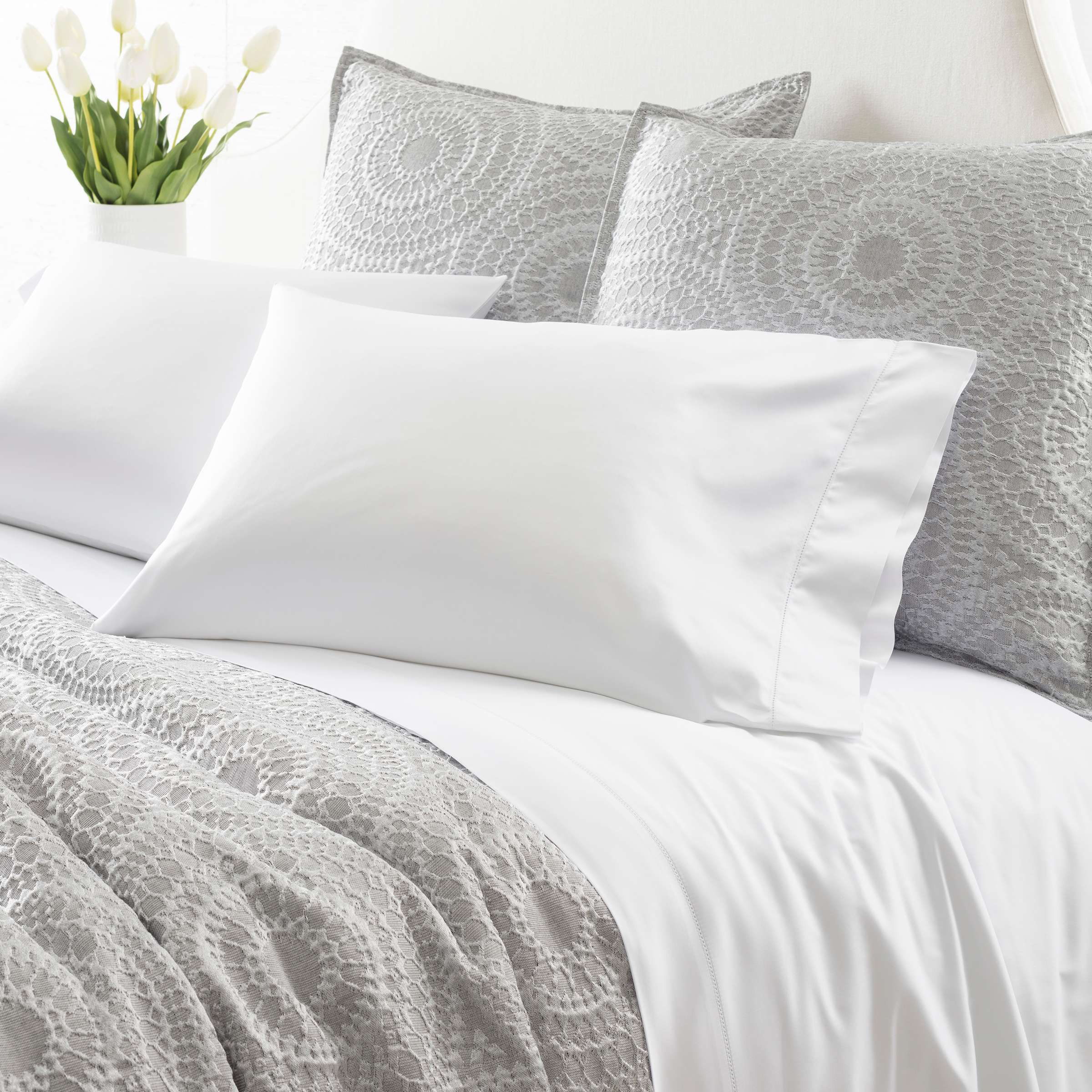 If you're searching for sheets that are versatile and great for year-round use, 400-thread count sheets are less crisp and won't collect pet hair! Our best-selling Classic Hemstitch sheets are the perfect choice.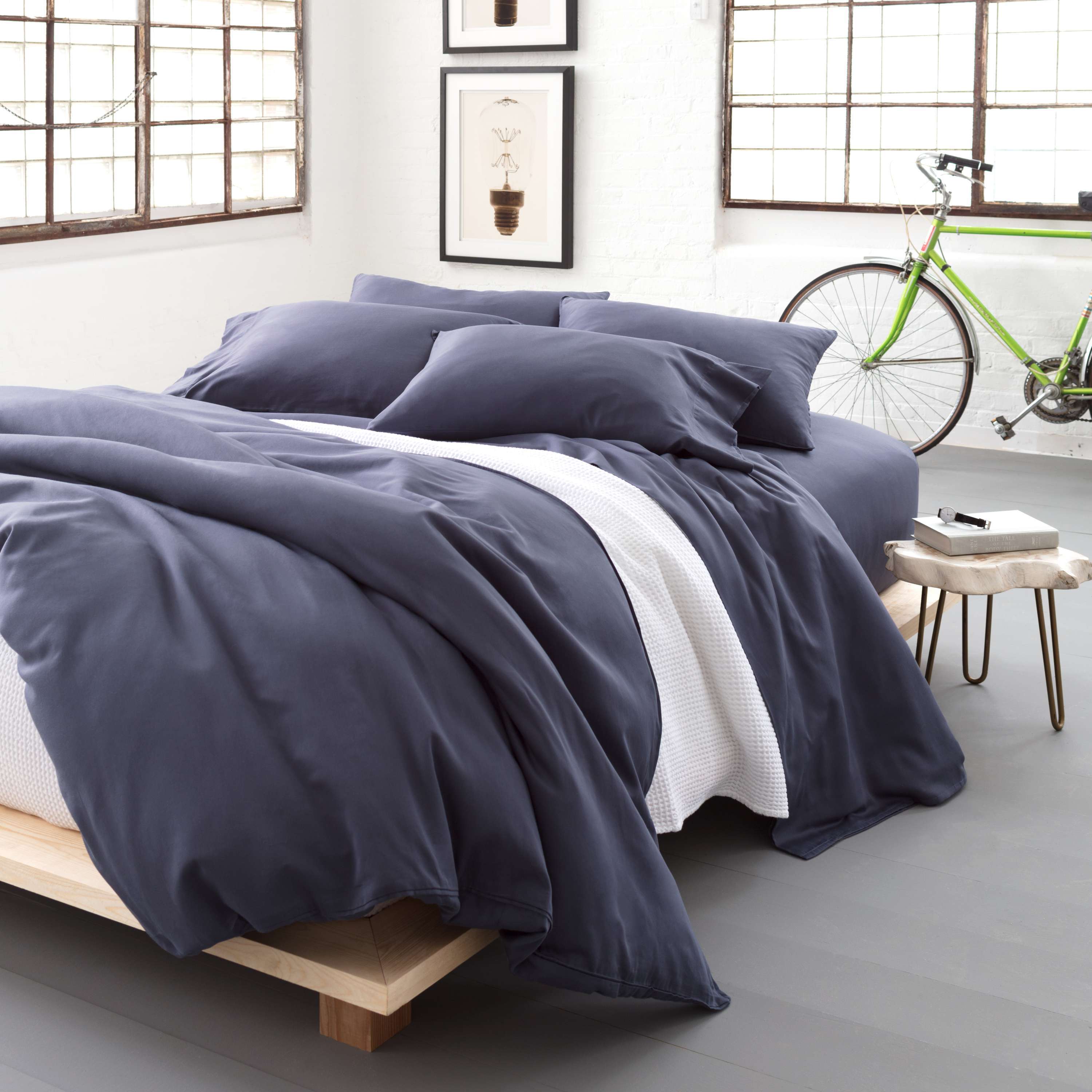 Looking for a luxurious, silky sheet? Look no further than our fine cotton sateens, like the Annie Selke Luxe Luxury Sheets.