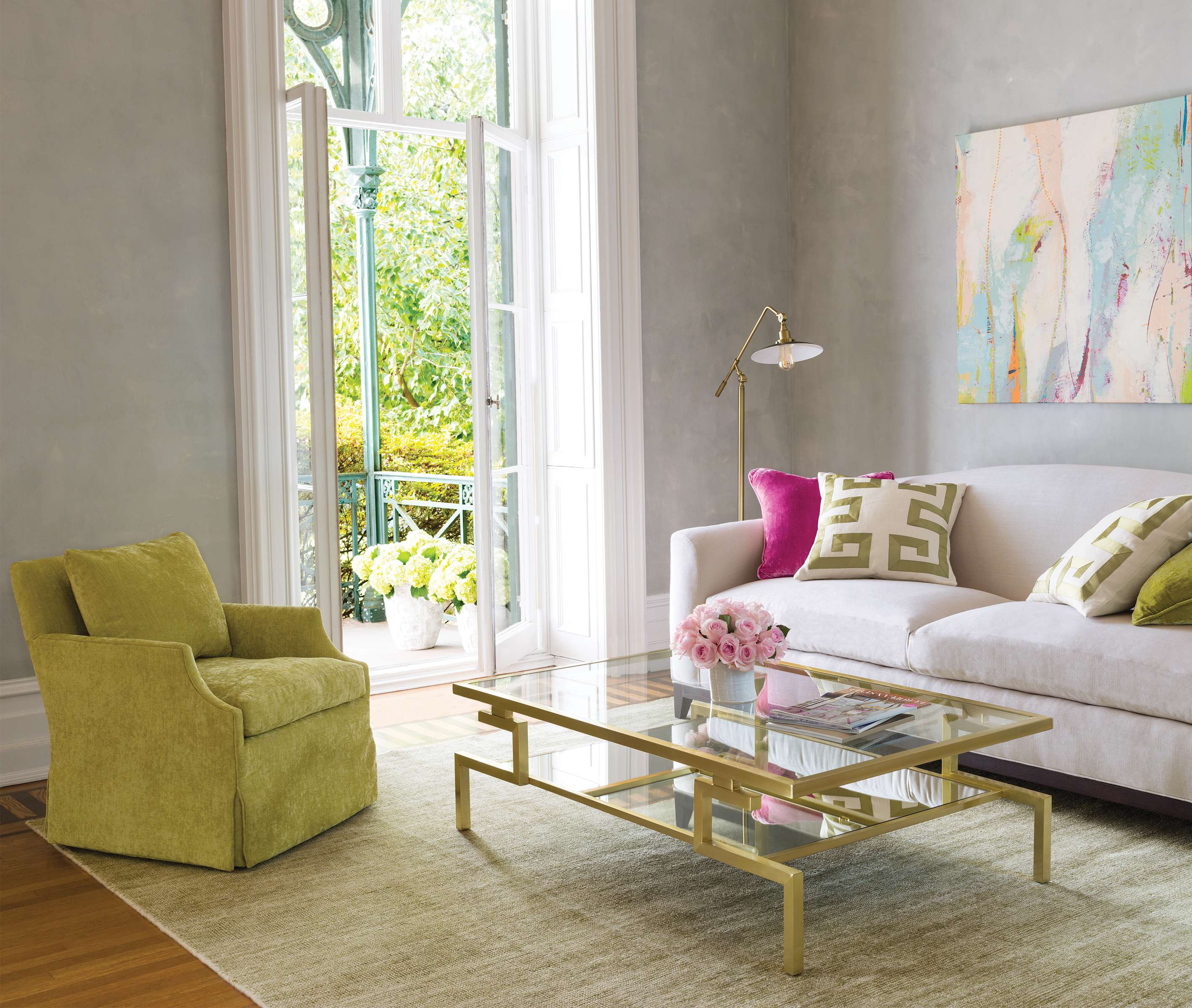 In the "What topics would you like us cover in the future?" section of our blog survey, an astute reader noted, "How to place a rug in a room." It's was a forehead-smacking, duh moment. How have we never covered this topic before on an interior design blog? We're not sure, but we're happy to report that today we're correcting the oversight and offering you our favorite rules for the perfect placement of an area rug in the most common rooms of the house.

Before you start looking at new area rugs (or reimagining the placement of old ones) take the full length and width measurements of the entire room, then the length and width of measurements of the area you're trying to define—for instance, a seating area with a coffee table and chairs, or a bed with a pair of nightstands. This will help you determine the size of rug you'll need to pull together different spaces within the room. Then follow these tried-and-true decorating recommendations:



Living Room



1. Choose an area rug that's big enough to fit underneath all furniture. This is especially helpful (and impressive) in large living rooms, to keep the proportions similar and avoid the look of "floating" furniture. Some designers go by the 18-inch rule, leaving approximately this much bare floor between the edges of the rug and the walls, but we think you can go even smaller, particularly in smaller rooms.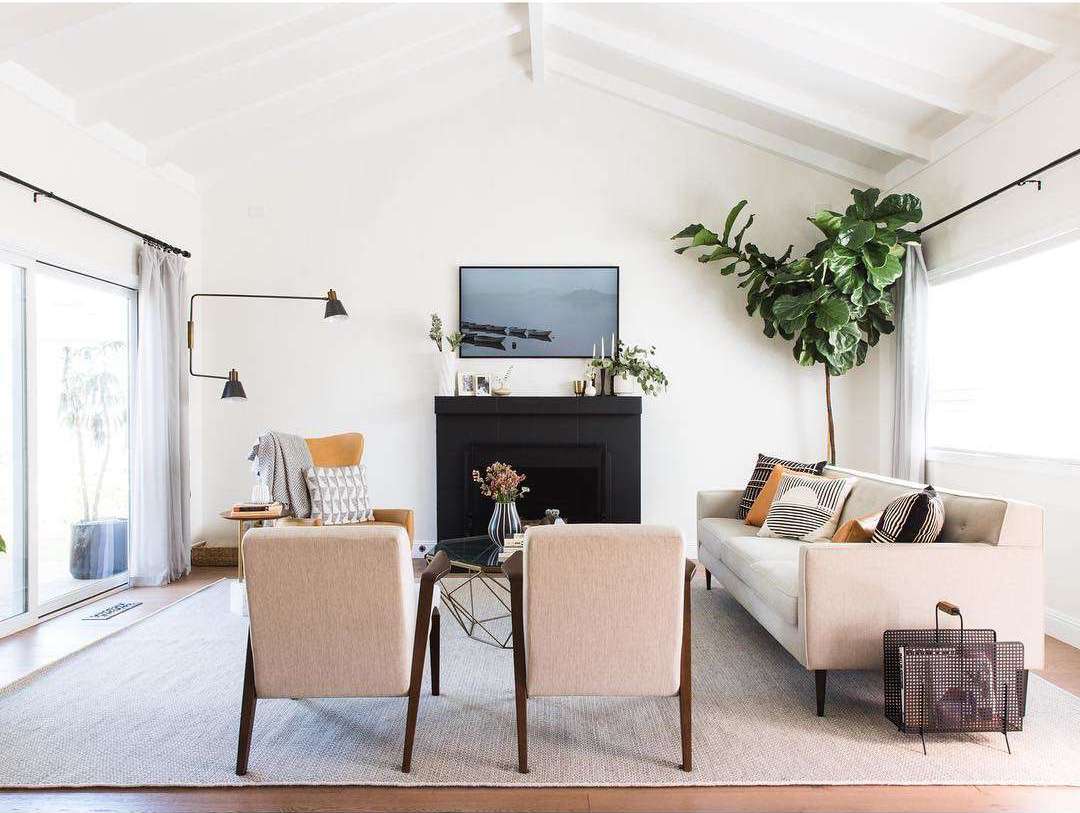 Photo by: @cathiehonginteriors


2. Go for a rug that's large enough to rest under the front legs of all major furniture—sofa, love seat, armchairs. We love this look, which instantly unifies seating areas, in most living rooms. If the room is divided into two seating area, you can get even more creative. Just use the same under-the-front legs arrangement but pick two different rugs in the same color palette.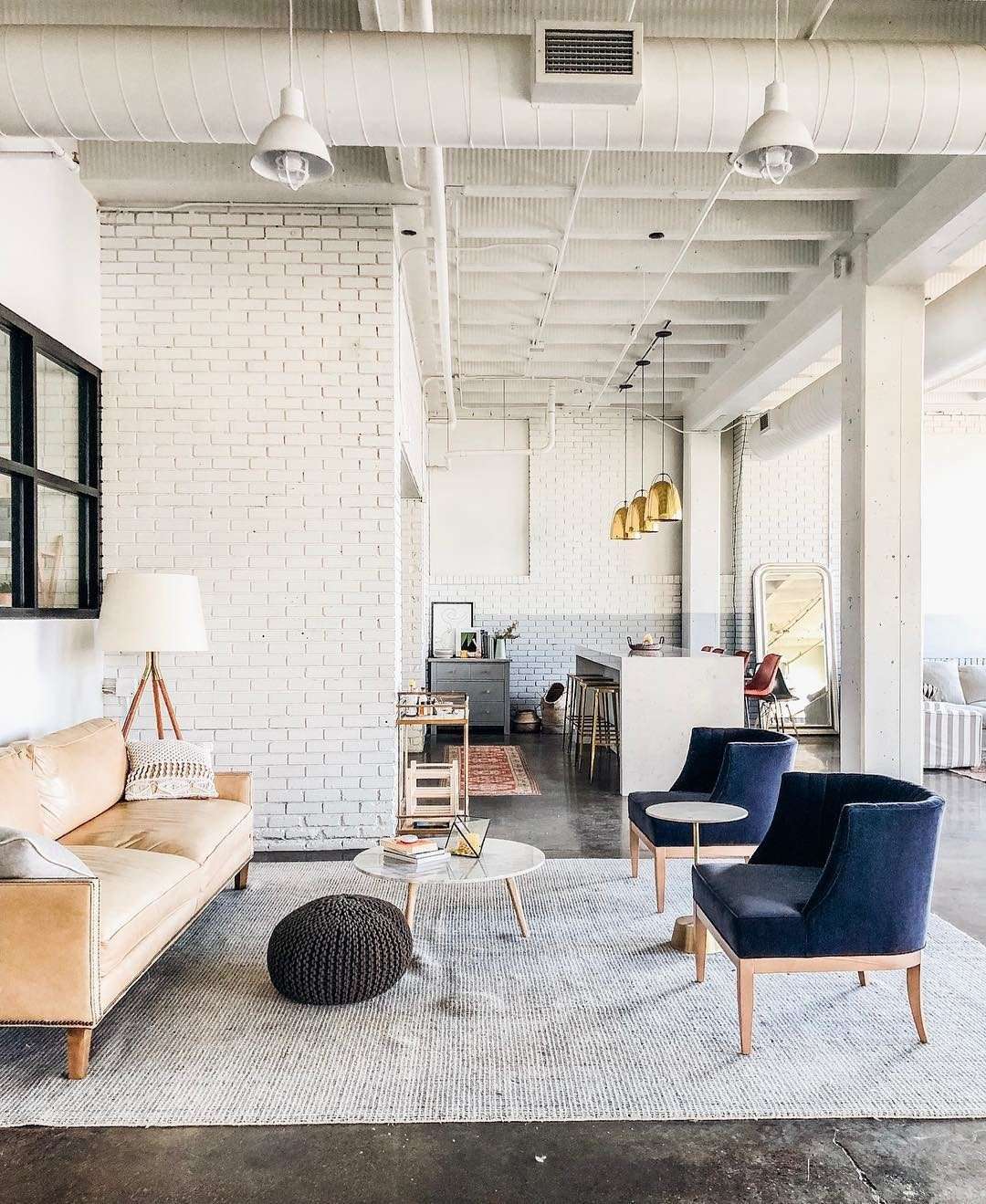 Photo by: @witanddelight_


3. Avoid the "postage stamp." These area rugs—typically 3' x 5' and smaller—can accommodate a coffee table and maybe the legs of an armchair, but nothing else, and wind up looking wildly out of proportion. That said, if you have a small rug—say, a vintage flea-market find—that you'd like to show off as an accent, try layering it on top of a larger one that follows either of the two rules above, and offset the small rug at an angle so it stands out.



Dining Room



We adhere to a single rule in the dining room: the area rug should be centered under the dining table and should be wide enough and long enough that the chairs stay on the rug even when pushed back.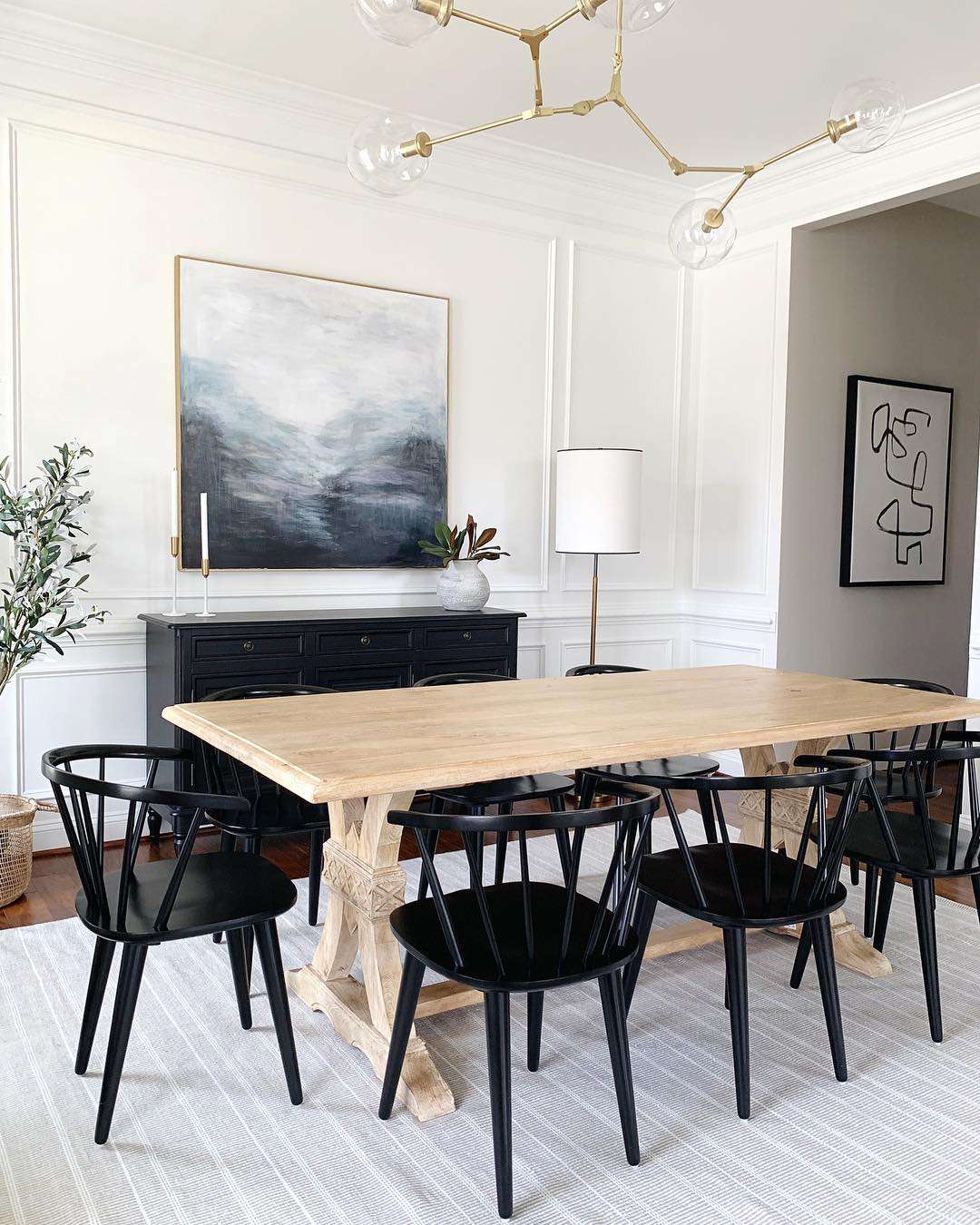 Photo by: @thesimplystyledhome




Kitchen



Many people prefer a 2' x 3' area rug in front of the sink or island (or both), and we like this arrangement just fine. But if we have our druthers, we'll always go for a longer runner between the island and sink, or in front of any long expanses of cabinets.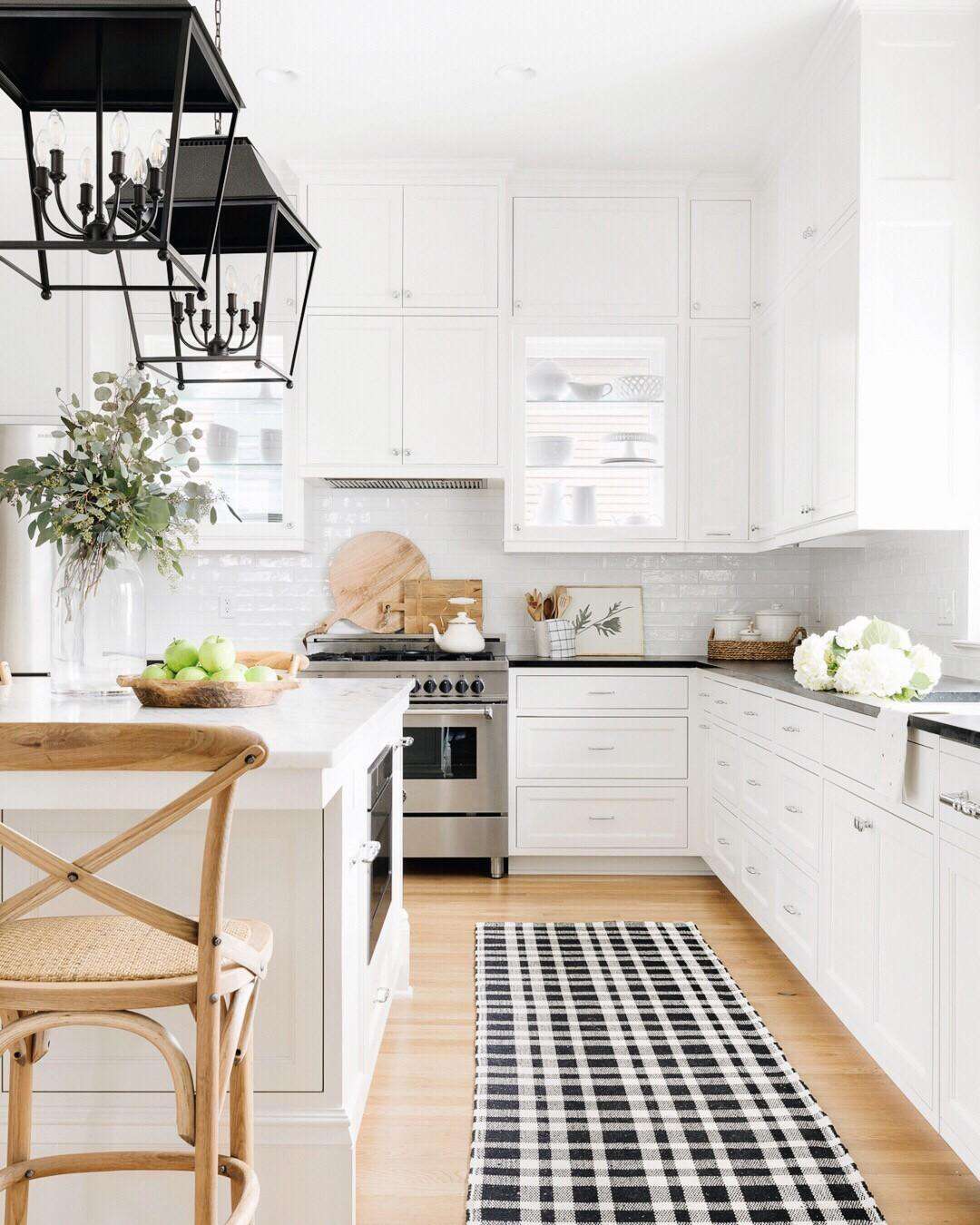 Photo by: @briahammelinteriors




Bedroom



1. Find an area rug that can fit comfortably underneath the bed and extend at least a foot from either side; any less will cause the rug to look dwarfed by the furniture. Basically, you want your feet to hit the rug when you slide out of bed in the morning, and ideally your nightstand will fit on top, as well.



Photo by: @stagedtosellordwell


2. Measure the width of the bed and place a smaller rug at the foot. We prefer a rug that extends several inches past the edges of the bed, as seen here, but you can also get one that fits the dimension more closely. Just don't go smaller than the bed's width, or the rug will look like a doormat.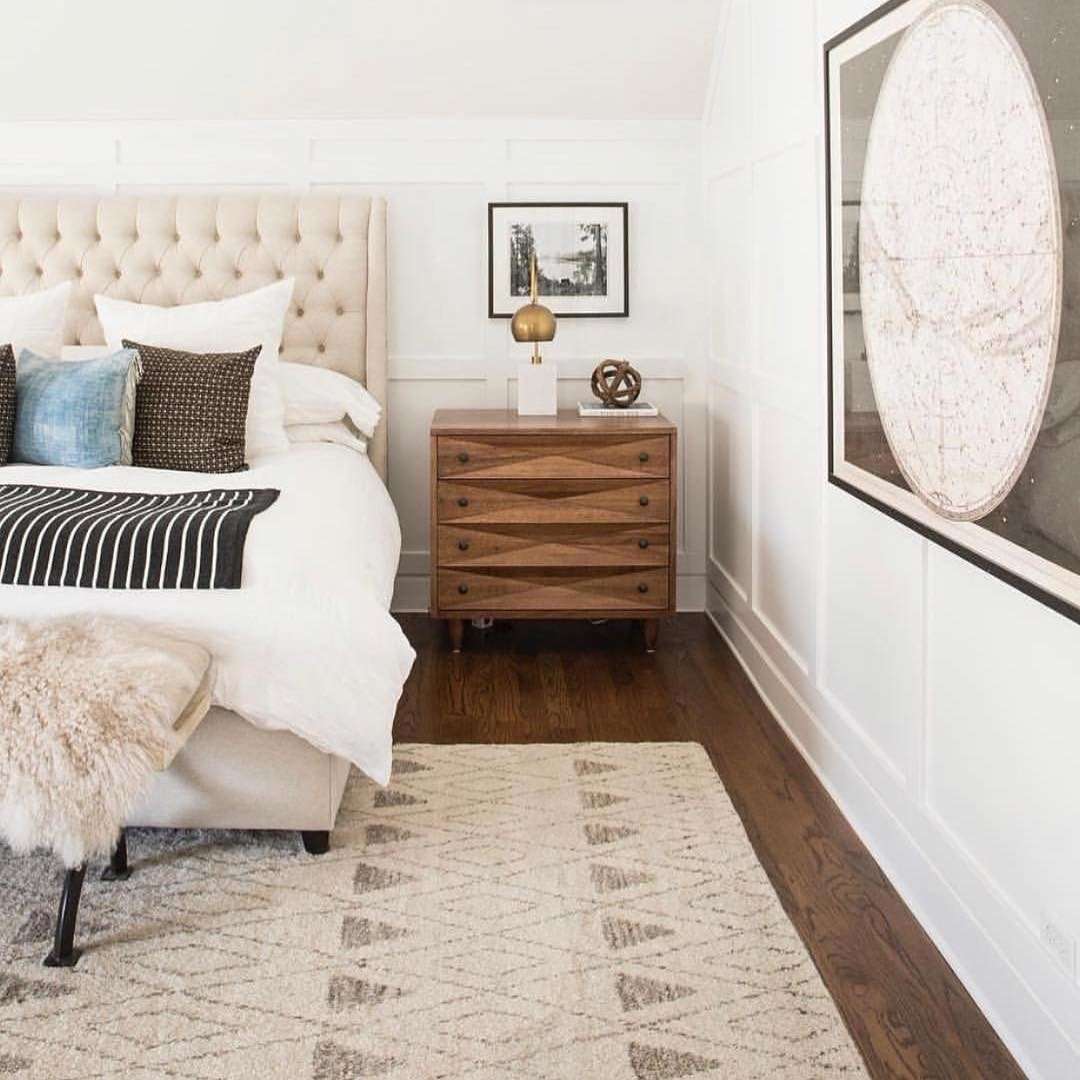 Photo by: @nutch_design_co




Nurseries and Kids' Rooms



For ease of cleaning, we follow the number 2 living-room rule, and use a rug that's large enough to fit underneath the front legs of the major furniture. If the crib or bed is pushed up against the wall, even better; this leaves a good-sized play area on top of the rug for kids to have floor-level fun.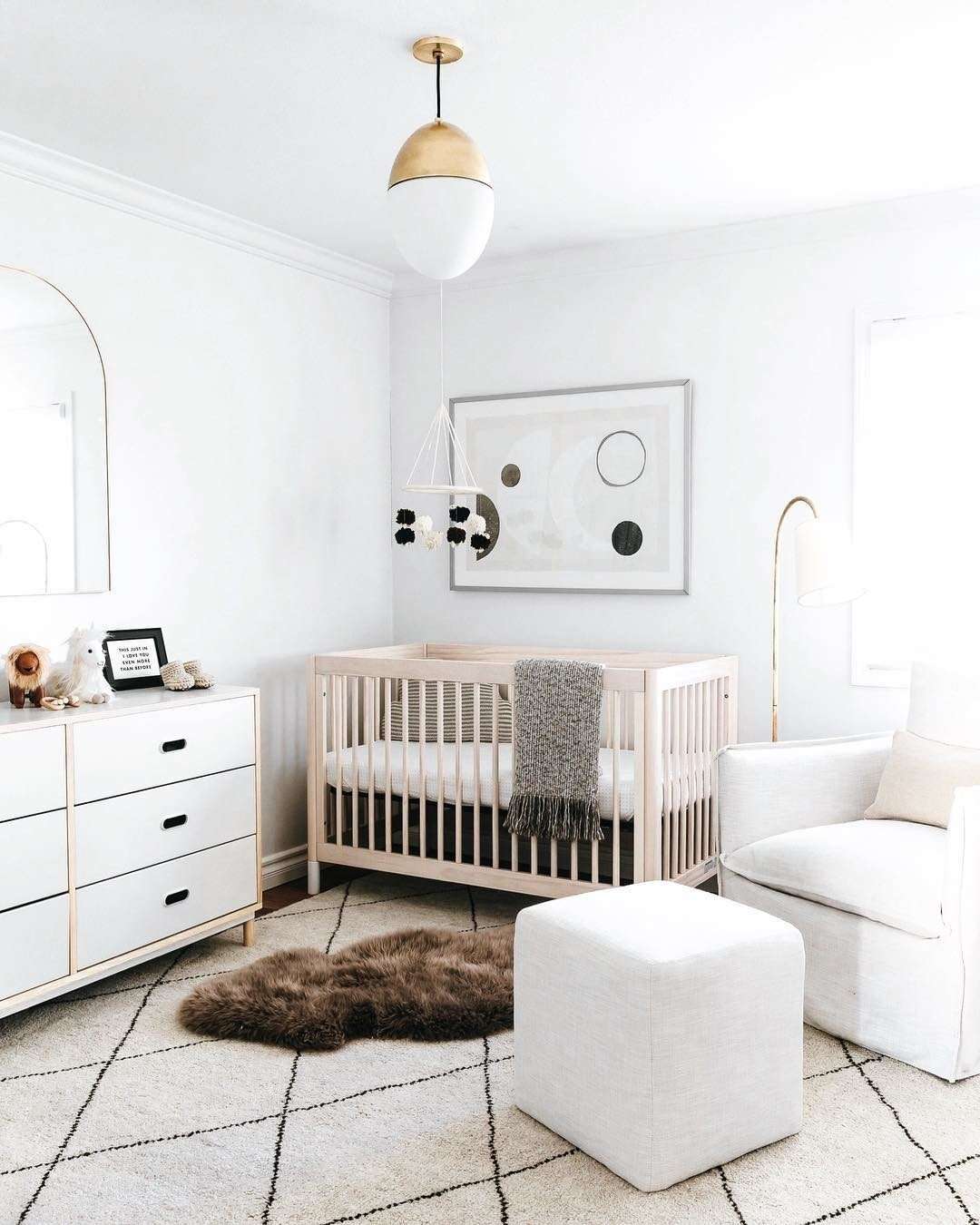 Photo by: @citysage




Bathroom



In most baths, you have two options: either place the area rug in front of the vanity/sink, or in front of the tub. That's exactly what you see here, with the added visual of mixed patterns!



Photo by: @mollyinmaine


Like what you see in these room designs? Shop any of our indoor/outdoor rugs, jute rugs, sisal rugs, wool rugs or cotton rugs to create a look unique to you!