Really Simple Rules for Rug Placement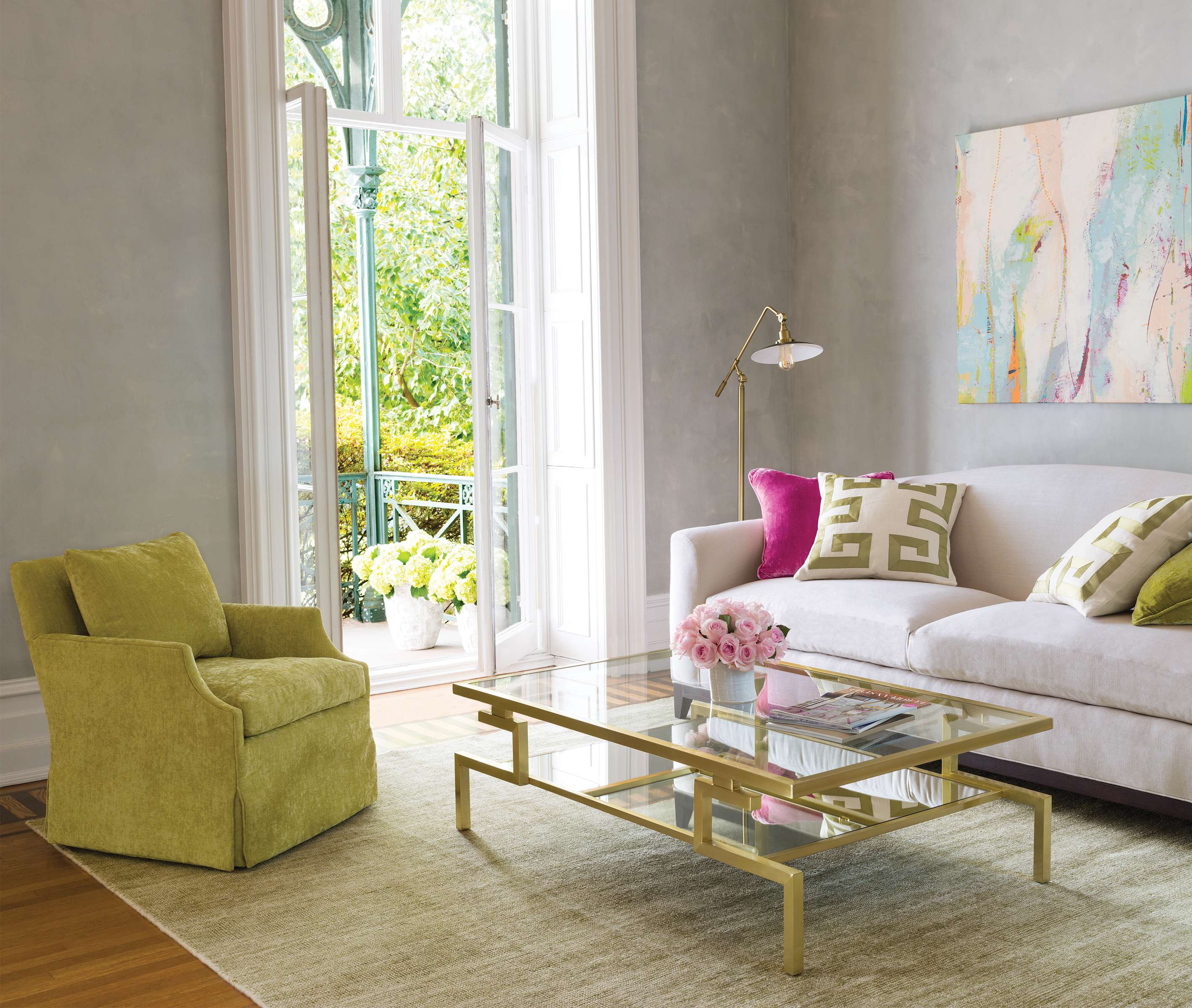 Have you found a fabulous new rug for your home but are left wondering what size you need and how you're going to place it in your room?

We can help. Rug sizing and placement can seem daunting, but for each room in the house there are really just a few simple rules of thumb to remember.
Living Room
1. The Big Rug: choose a rug that is large enough so that all of the living room seating and accent tables fit completely on the rug, with a boarder of approximately 18 inches around the outside. This is a nice placement option for larger, open concept rooms as the proportion helps to pull everything together.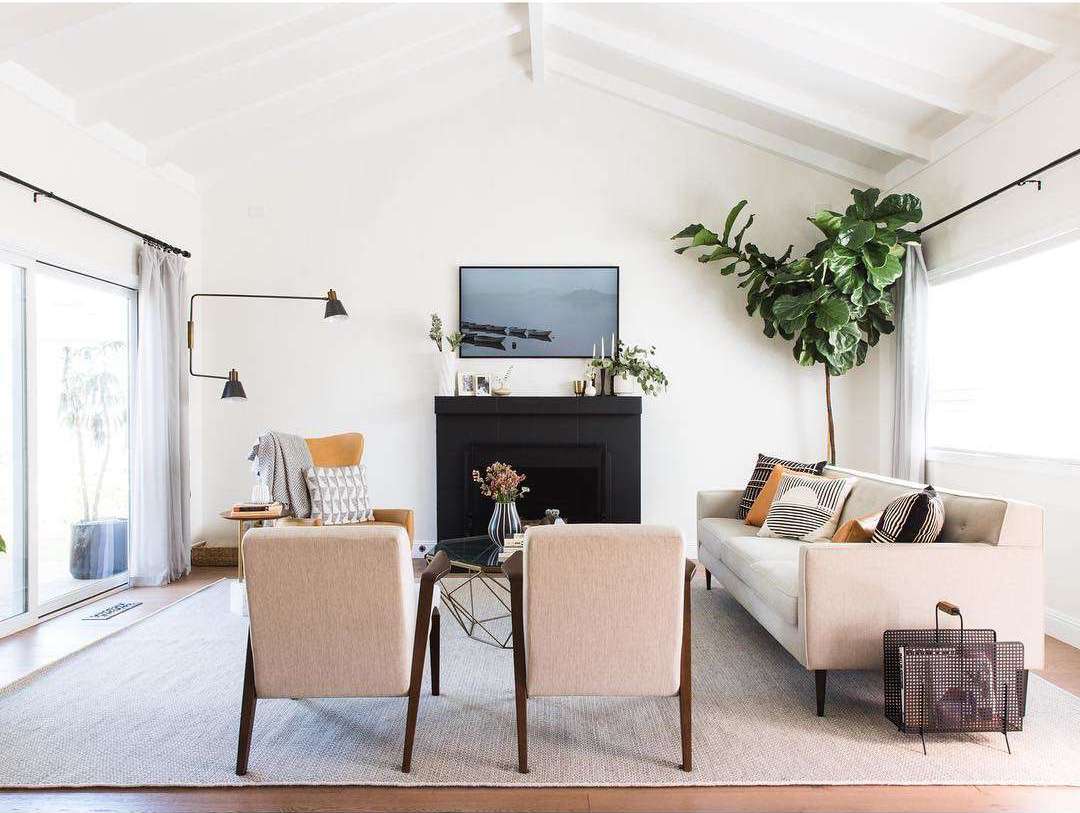 Photo by: @cathiehonginteriors
2. Stand on Two Legs: another option that works well in smaller rooms is to pick a rug large enough to fit under the two front legs of your large seating pieces. This ties the furniture pieces together and keeps the room balanced. Works great for larger rooms with two separate seating areas too – just repeat the process!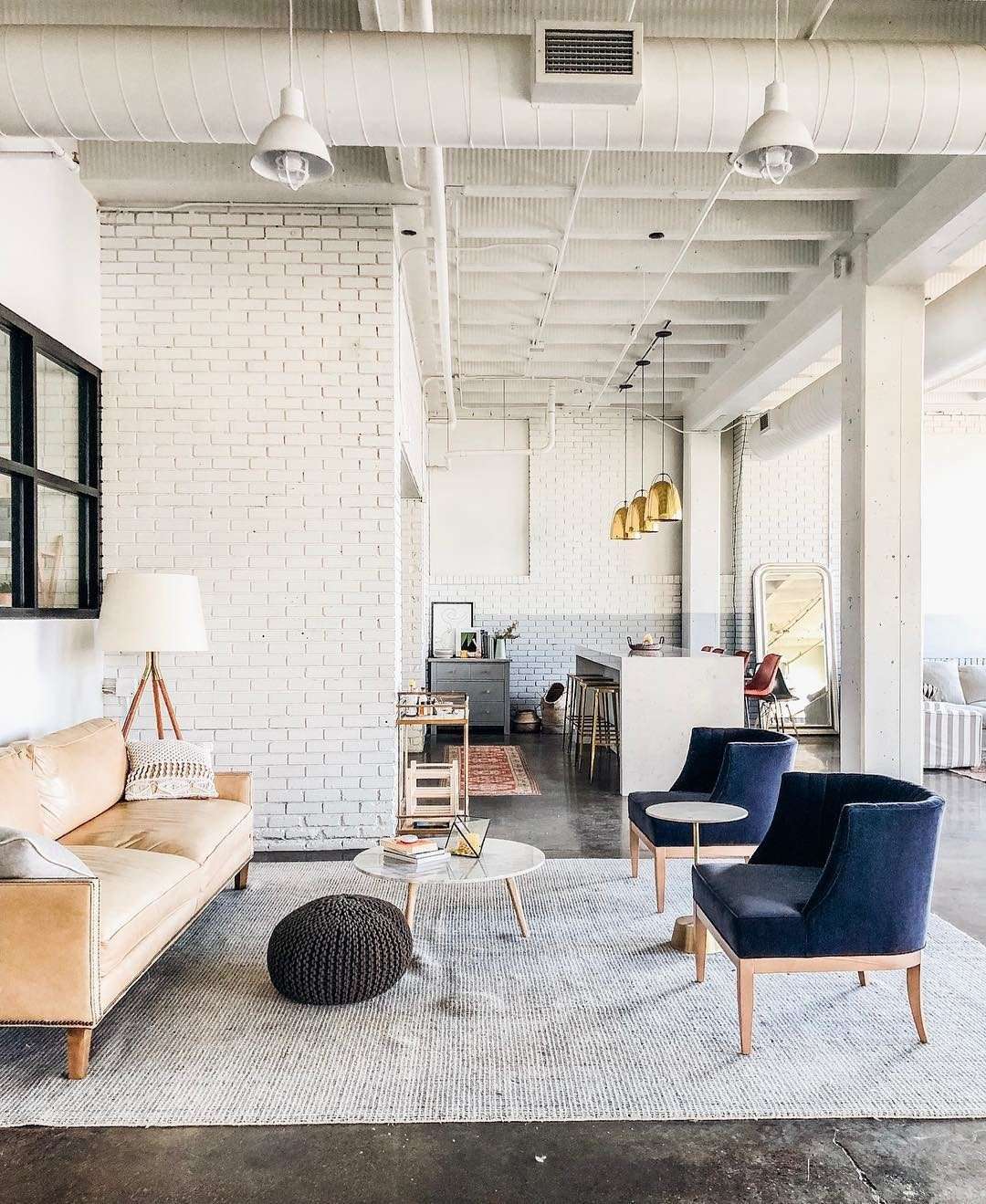 Photo by: @witanddelight_
Dining Room
1. The One Rule: the first and only rule for dining room rug placement and size is that the rug must be rug must be large enough so that the table can be centered on the rug and all dining chairs sit well within the perimeter of the rug, even when pulled out. Nobody wants to scoot their up to the table and catch the rug in the process.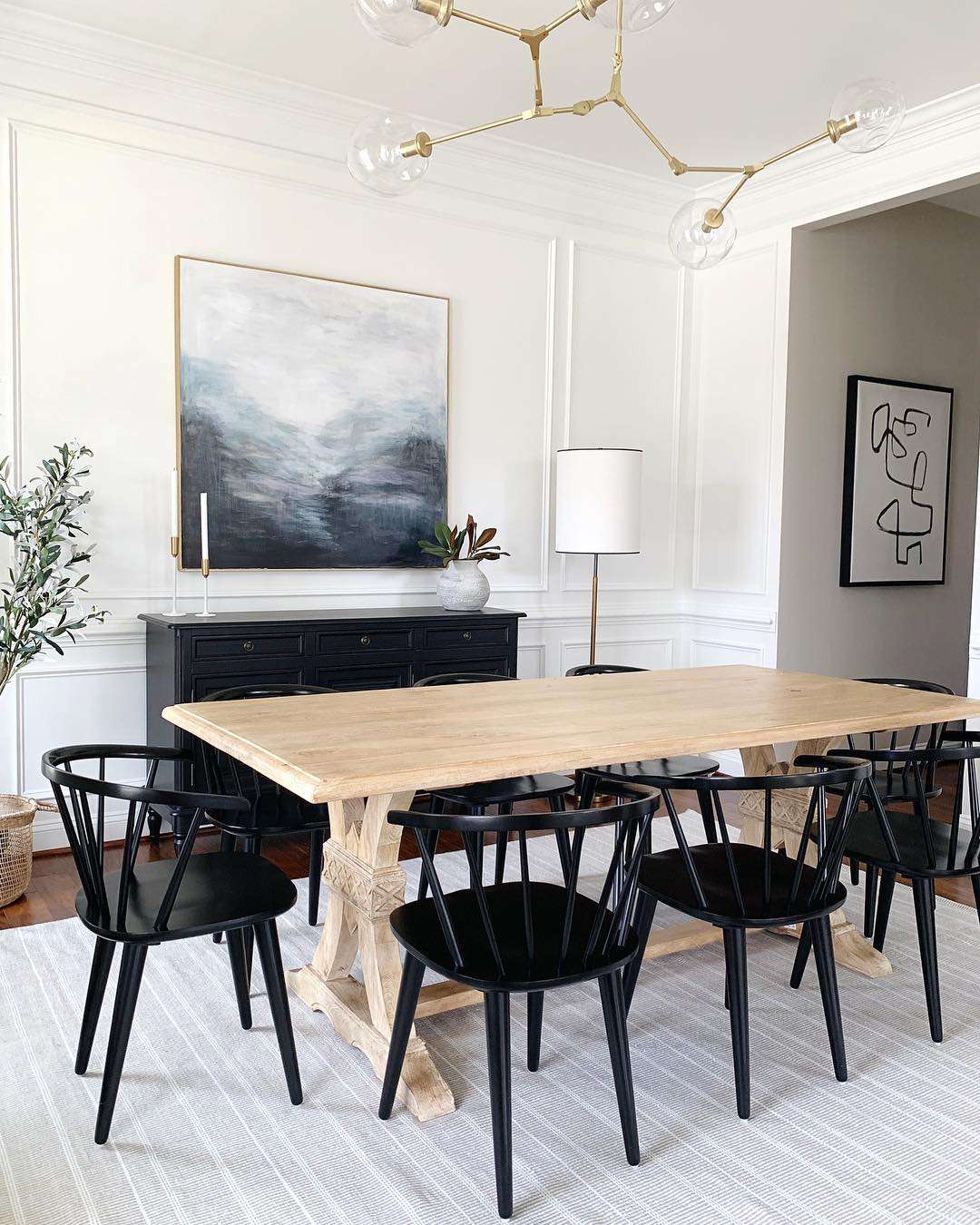 Photo by: @thesimplystyledhome
Bedroom
1. Go Big: this approach uses a larger rug, placed underneath all of your bedroom furniture, including side tables, leaving a small perimeter (Annie recommends 18-24 inches) of floor exposed around the edges. This works well for large beds and larger spaces.

Photo by: @stagedtosellordwell
2. Go Mid-Size: a great option for larger bedrooms; place a midsize rug underneath the bed – choosing a size that will meet the edges of any bedside tables but does not extend underneath them. This keeps the room balanced and also creates a warm soft landing for your feet when you rise in the morning.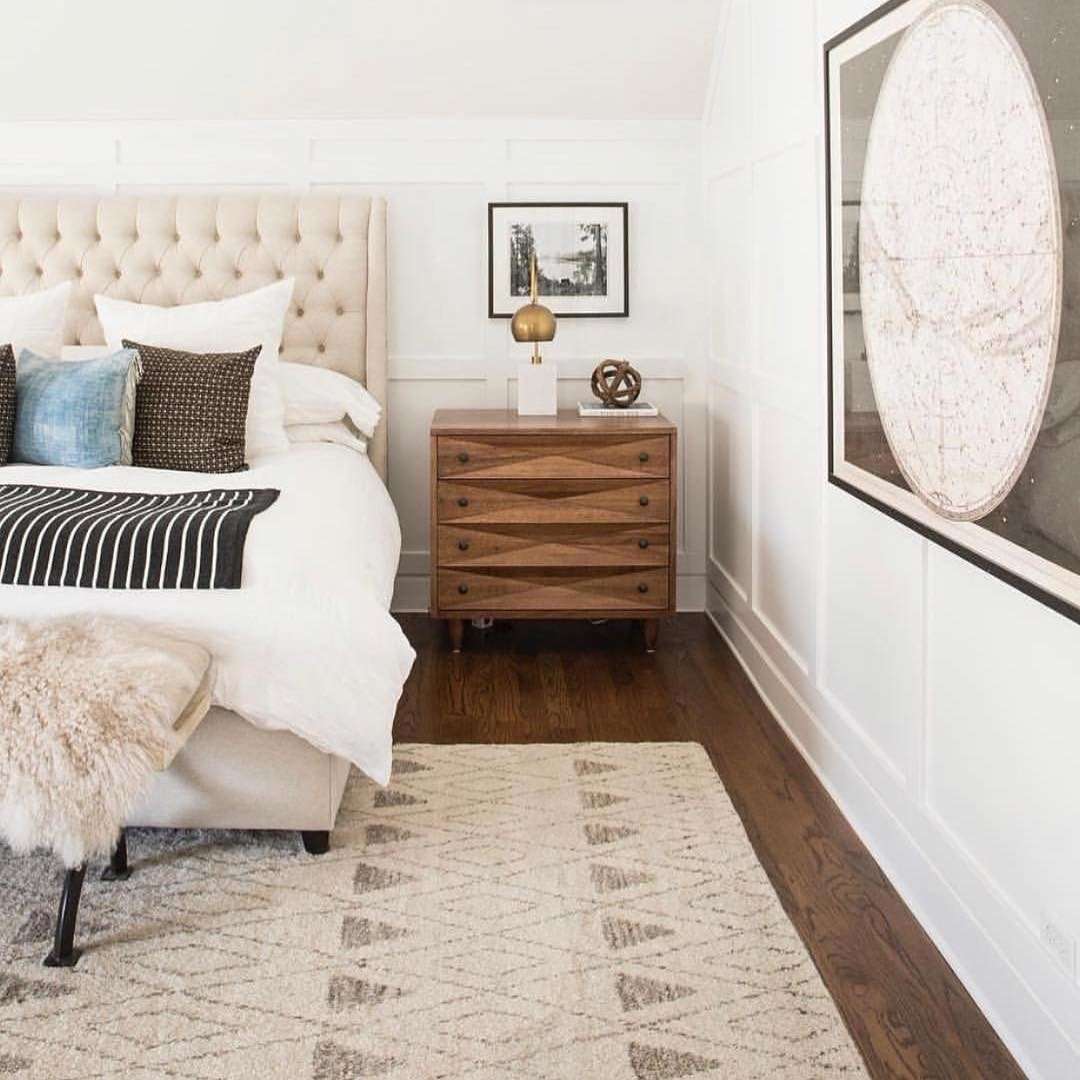 Photo by: @nutch_design_co
3. Pick Two: for smaller budgets, smaller rugs are a great option especially when sized and placed correctly. Consider two smaller rugs of equal size—one on each side of the bed— for a bed that is centered in the room.
Kitchen
1. Keep it Simple: many people prefer a 2' x 3' area rug in front of the sink or island (or both), and we like this arrangement just fine. But if we have our druthers, we'll always go for a longer runner between the island and sink, or in front of any long expanses of cabinets.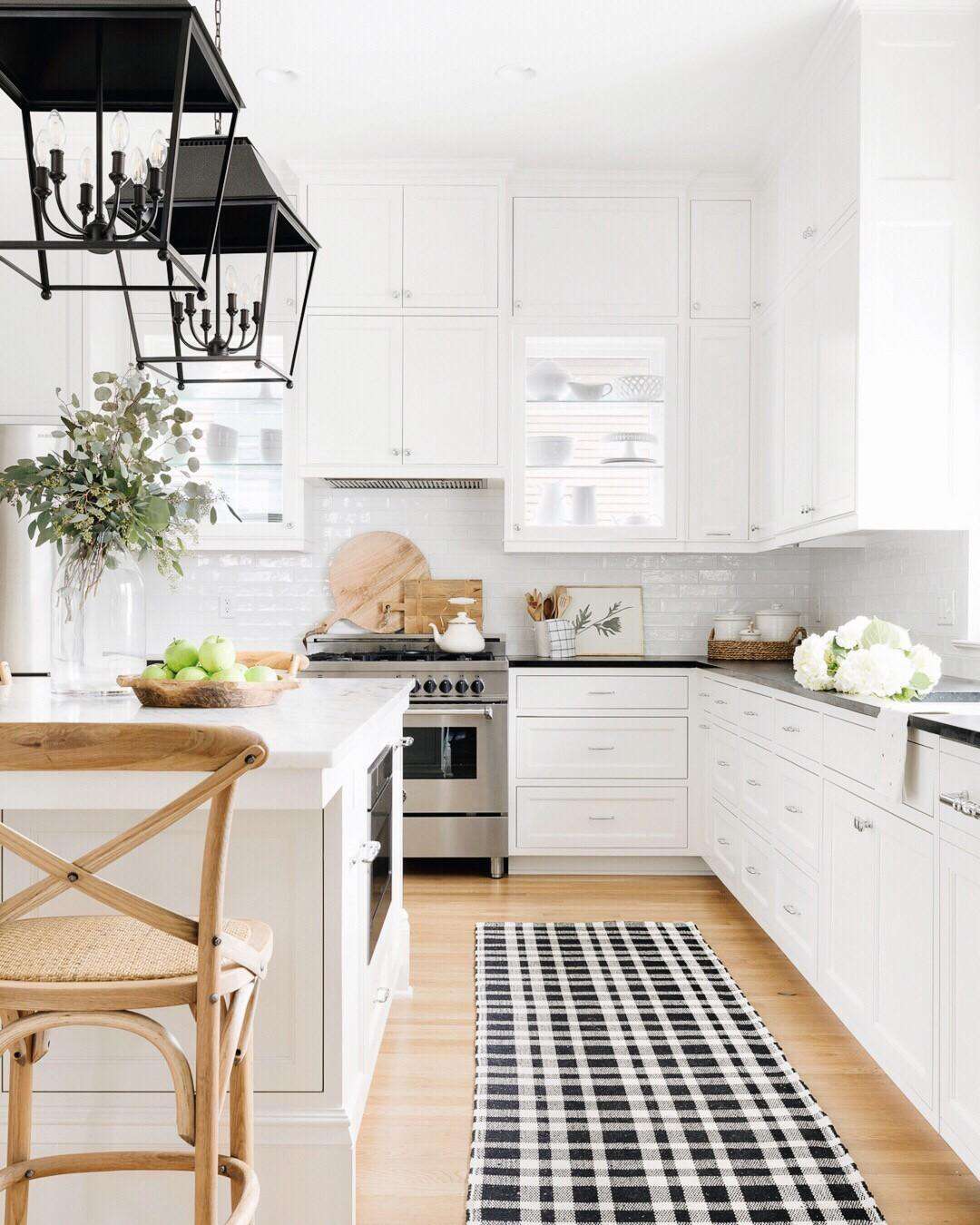 Photo by: @briahammelinteriors