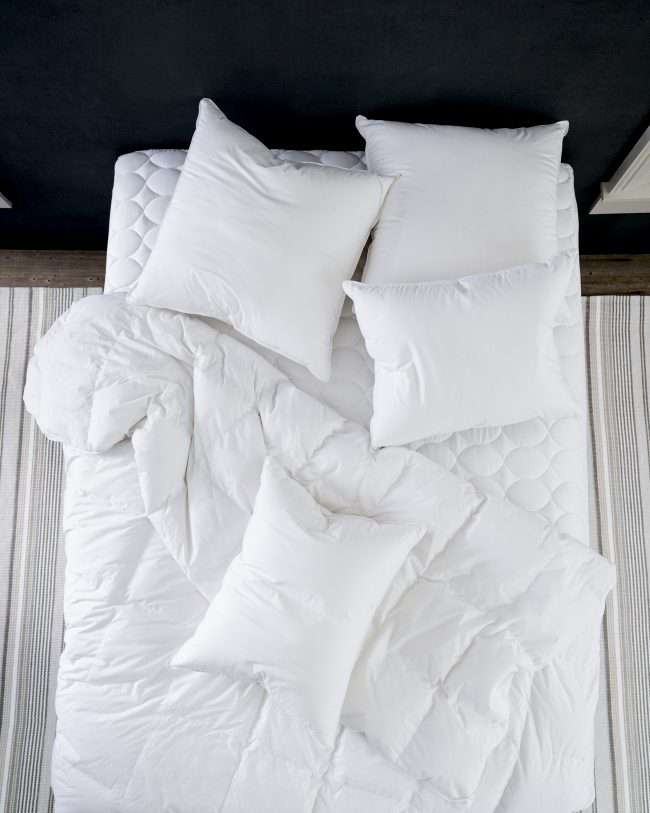 Our second Bed-Ed post is dedicated to those bedding essentials we so often don't pay enough attention to—pillows, mattress covers, and duvet inserts—and how to choose the right ones for you. Our goal? To help you build a better bed, providing that "aaah" moment when you slip into bed at night (or when you jump back in after the alarm goes off – we won't tell).



Pillows



Pillows should be replaced once a year. The test? If you wake up with neck pain, or can easily fold your pillow in half and it stays that way, it's time to look for a new one.



Things to consider when shopping for a new pillow:





How do you sleep? Back? Side? Stomach?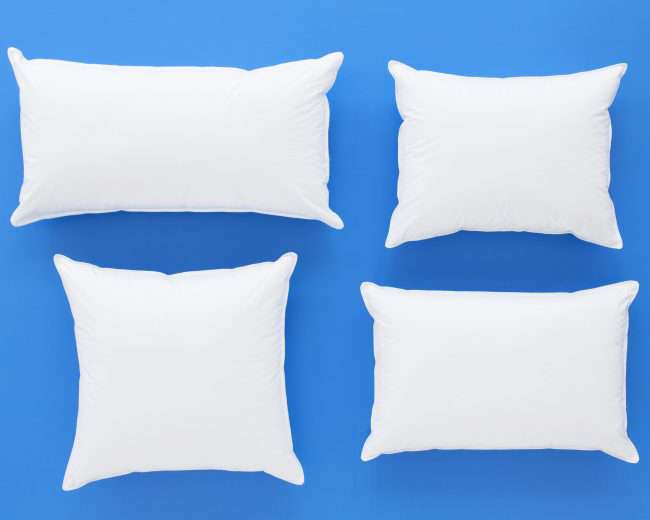 In order to keep your spine properly aligned during the night, it is important to consider your sleeping position when choosing a pillow. Luckily, we have an option for everyone.



Stomach sleepers

require a softer pillow like our Meditation Soft Down Pillow.



Side sleepers

need a medium support pillow: Meditation Medium Down Pillow fits the bill.



Back sleepers

will benefit from a firm support pillow like our Meditation Firm Down Pillow.

Of course, as with mattresses, pillow choice is a personal preference and you need to test them out to find the one that's perfect.



What fill do you prefer?



Our

Meditation Pillows

have premium white duck down fill, for a soft, lofty feel.

If you're allergic or object to sleeping on a pillow filled with duck down, try our Mantra Down Alternative Insert. It's filled with pure hypoallergenic synthetic fiber from Italy, and is suitable for all sleeping positions. Both our Meditation Pillows and Mantra Alternative Inserts have a luxurious, breathable 230-thread-count cotton cambric shell.

P.S. Don't forget the Pillow Protector to extend the life of your pillows – a Protector does just that – it provides protection against dirt, oil, and stains!



Now onto the layer that protects your mattress—the mattress cover.





You spend over one-third of your life in bed, so it makes sense to invest in a good one.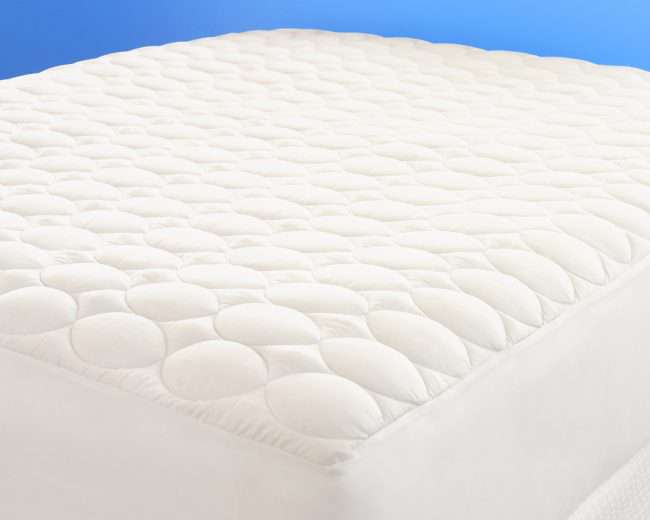 Our Cloud Mattress Cover will change your life! It's filled with cushy down alternative fill and has a quilted Tencel

®

top layer. Tencel

®

is a natural fiber from the pulp of eucalyptus trees, naturally resistant to mold and dust mites, a bonus for allergy sufferers.



Last but not least, let's consider the duvet insert.





How do you know if you need to replace it? If it's lumpy or misshapen or starts to show sheer patches in the fabric, it's time to consider a new one.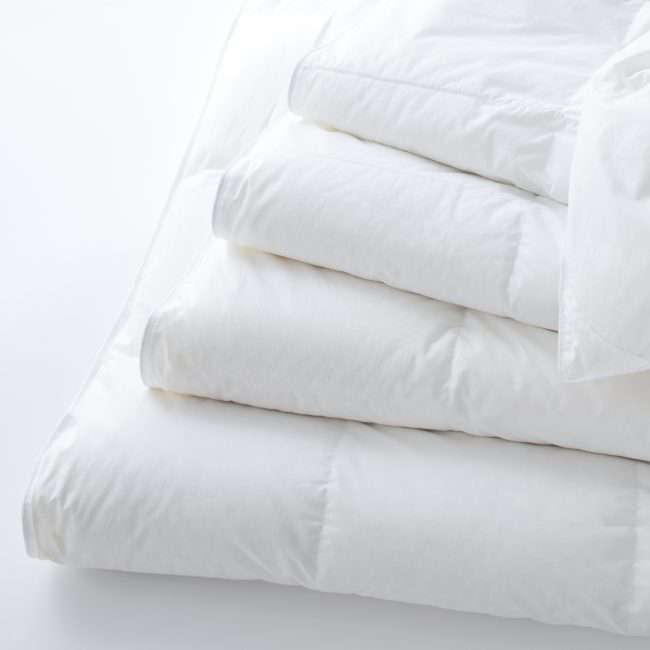 How to choose: like our pillows/inserts, we offer

two kinds of duvet covers—down and down alternative.



Our Down Duvet Inserts come in three different seasonal weights. All are filled with premium white duck down that's hypoallergenic, washed and sterilized through a signature, 50-year-old process to ensure the down and feathers are free of dust, dirt, and allergens. And all have a soft 230-thread count cotton shell.

For summer or sleepers who like a light layer, choose our Chrysalis Down Duvet Insert.

For fall, or sleepers who like a toasty layer, try our Savasana Down Duvet Insert.

And for winter or sleepers who like premium warmth, opt for our Hibernation Down Duvet Insert.

Our Mantra Down-Alternative Duvet Insert is perfect for sleepers with allergies, or those who object to duck down fill. It has the same 230-thread count cotton shell and pure hypoallergenic synthetic fiber fill from Italy as our Mantra Down-Alternative Pillow Insert. Best of all--for those of you who have trouble making decisions--it comes in a weight that's perfect for sweet dreams year 'round.