How to Update Your Bedroom in 5 Easy Steps
With a few simple upgrades, you can give your room the contemporary look and feel you've been craving. Follow these five easy steps to designing an all-mine modern space you'll love to spend the night with.
Step 1: Use cool-toned or neutral bedding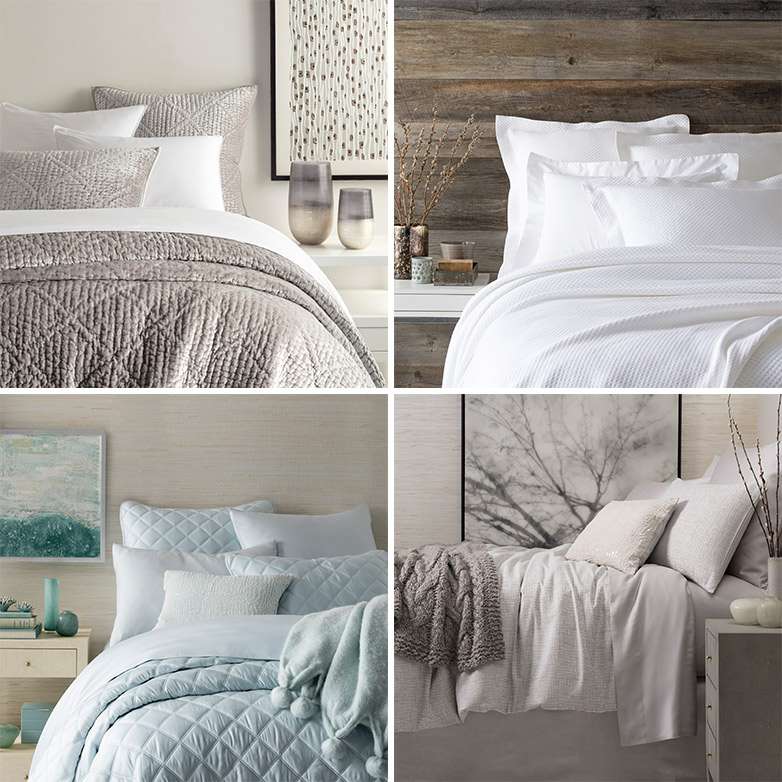 Tonal, monochrome palettes are in when it comes to modern decor. Choose one color you'd like for soothing you into slumber, then mix and match different shades in the same family. And no, it's not a dream – just like that you've just created a modern, sophisticated look. Now layer in pieces that feature different textures and tones to add more depth to that dreamy look. We love the style that all white layers or muted grey tones give a room – both tonal palettes make perfect starting points for modern decorating.

Once you've gathered your favorite bedding pieces, accent them with trending design touches, like metallic or rustic wood accents.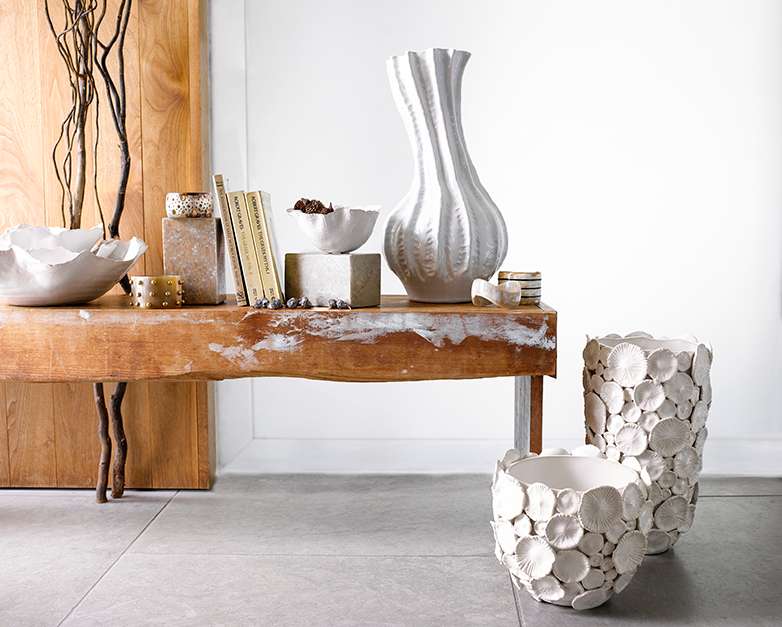 Step 2: Add pops of color – express your style with decorative pillows!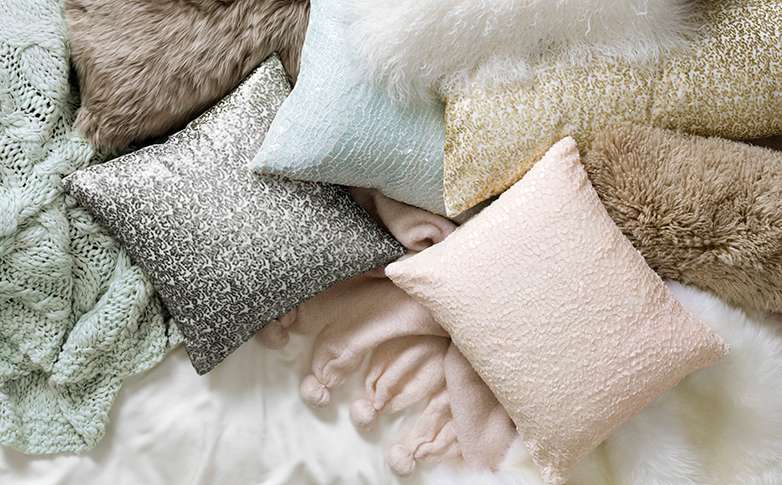 Use accent pillows to express your personality in all its patterns, colors and textures. Your bedding may be neutral, but your pillows are all about point of view.

Choose as many pillows as you'd like, keeping the size of your bed in mind. Experiment with pillow placement until you find a look that feels balanced and beautiful. Fluff them, flatten them, crease them, stack them – with pillows, it's personal. And fun!
Step 3: Wake up your window treatments
By coordinating the color, pattern or texture of your curtains with your new bedding, you can tie the entire room's new look together.

Choose window curtains in the same color family as your base bedding, or match them to your accent pieces to pull the color story through your entire room. If your bedding is monochrome, use patterned or embellished window curtains in complementing hues as a colorful wake-up call to your cool new room. If you prefer that your curtains be the same color as your foundational bedding, add an updated touch by bringing in modern textures to create a rich effect.
Step 4: Add drama with the drape of a decorative throw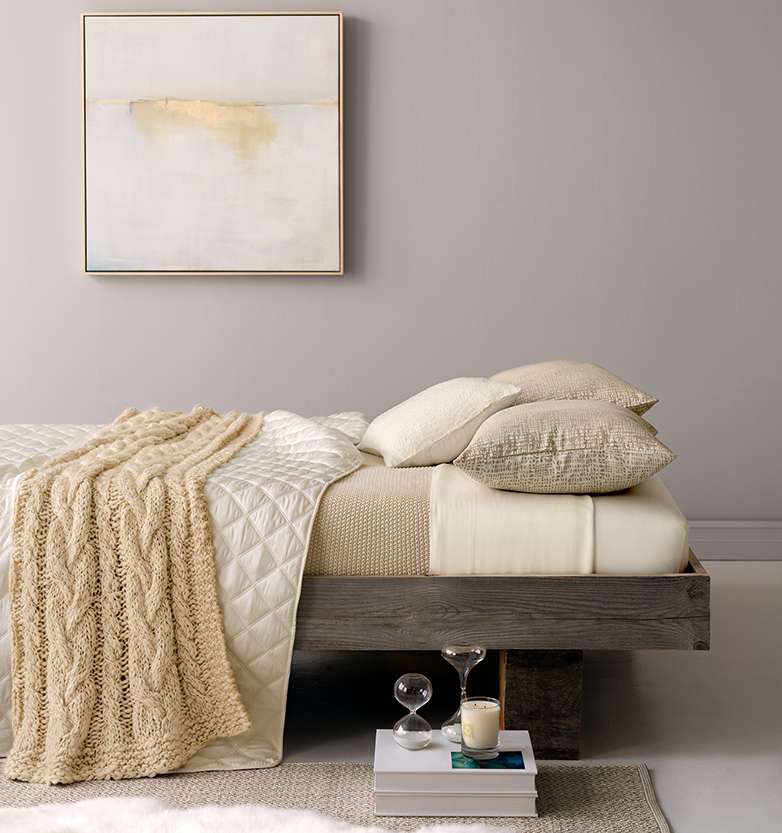 With a strategic toss of a decorative throw – over a chair or at the end of your bed – you can give your modern room a lived-in look. The assortment of fabrics, textures, colors and patterns to choose from will help that gorgeous throw blanket complete your style statement.

Use a throw that matches your accent pillows to create eye-catching, color-blocked style. Or keep the monochrome look going with a textured throw in the same color family. Whether you go bold or understated, choose a decorative throw made from high-quality fabrics for an irresistibly soft touch.
Step 5: Tie it together with artful accessories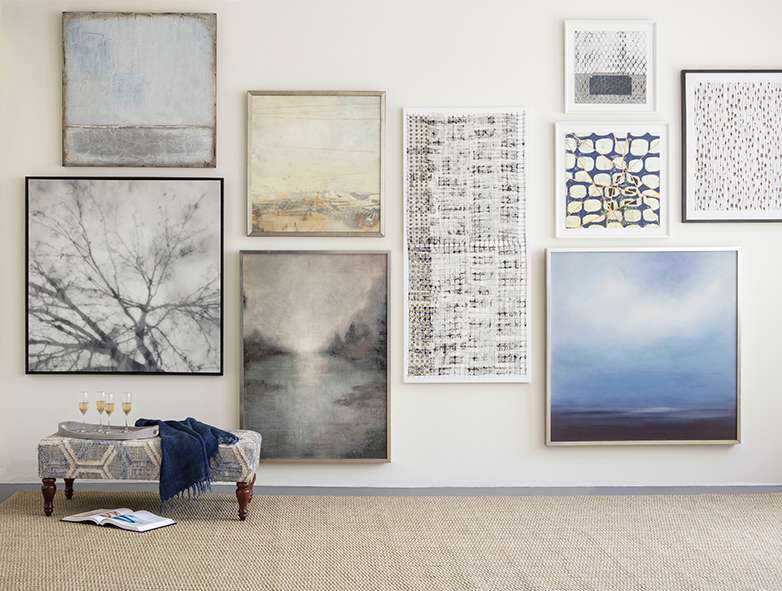 Complete your contemporary theme with beautiful, modern décor and art. Keep in mind that modern bedrooms tend to be more minimalistic, doing more with less – just a few statement pieces that draw the eye to different areas of the room. Consider vases, framed canvas prints, a featured gallery wall, or decorative rugs that will make a strong impact.

With these easy steps, you'll be well on your way to designing a luxuriously modern bedroom in no time. Browse our modern bedding for more inspiration on how to update your home with today's most on-trend styles.