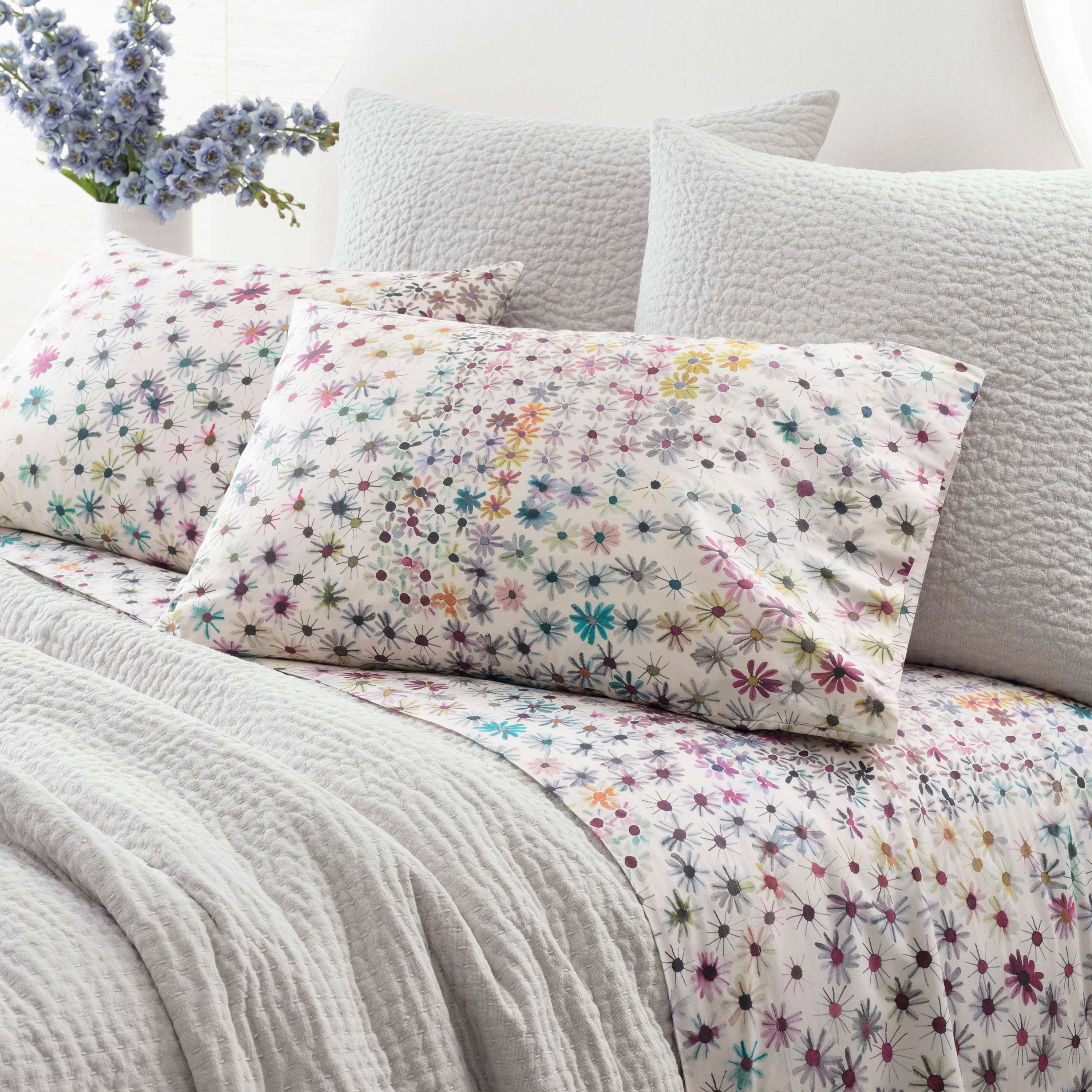 What Color Sheets Go Best with a Grey Duvet?
Not sure what colors go best with your grey bedding? We've got good news! Grey gets along beautifully with just about any color, so you have plenty of possible color pairings for your bedroom.

So don't be shy—go above and beyond basic with grey bedding and use these colorful design tips from Annie Selke.
Grey matters: choosing the right undertones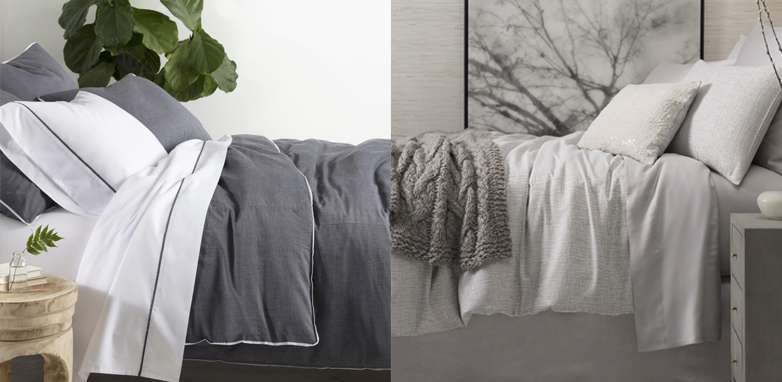 Your main bed covering is all about shades of grey and which one you gravitate toward.

• For a cooler vibe, choose a dark charcoal or a light grey with a hint of blue underneath.
• If you prefer a warmer touch, a warm grey with brown or peach undertones is the way to go.

Once you've selected the grey comforter, quilt, coverlet or duvet cover that suits your taste, pick corresponding sheets that match or complement your favorite shades of grey.
Sheet colors that work well in the grey zone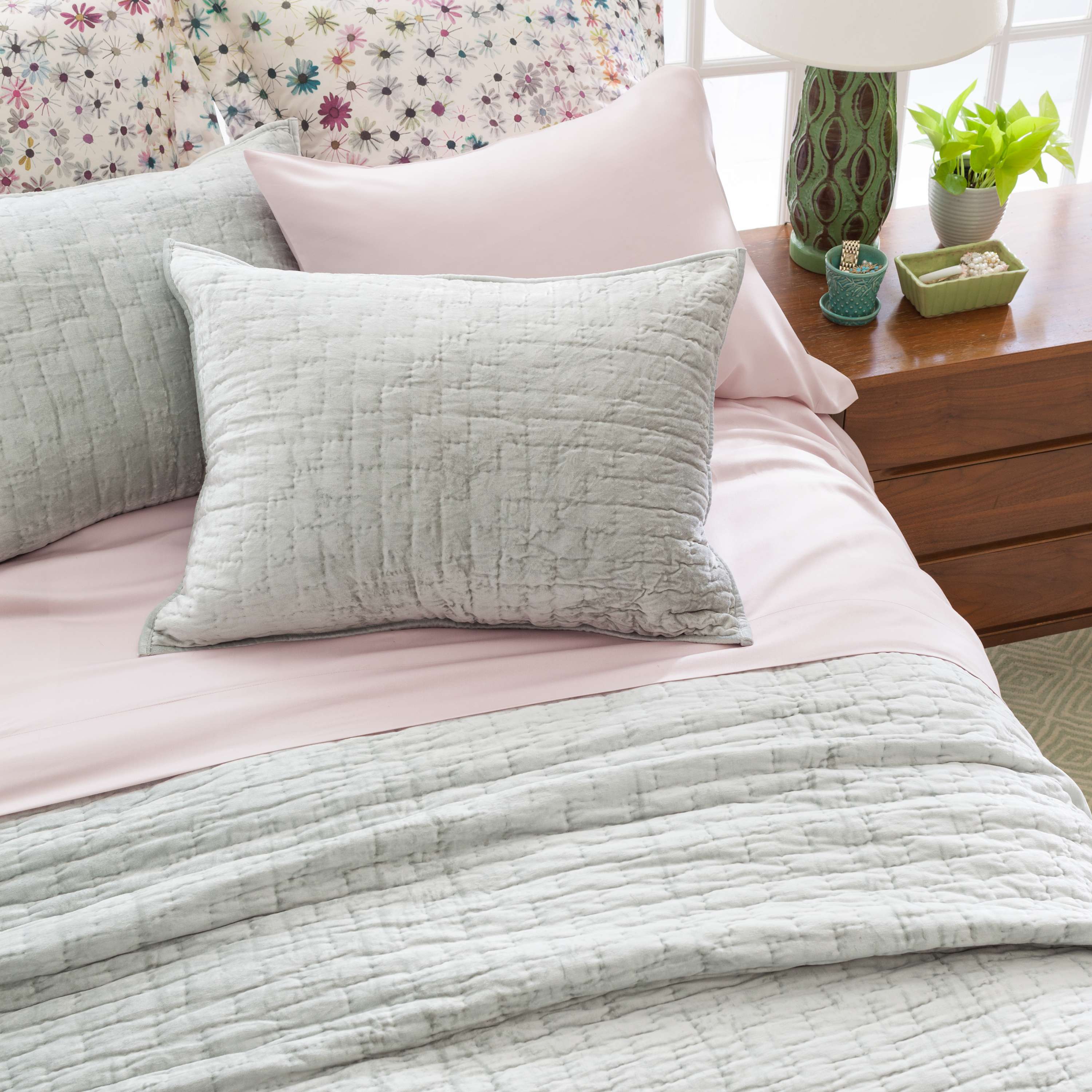 You pretty much can't go wrong when selecting colorful modern sheets to go with grey bedding. Let the tone of the grey be your guide.

• If you have dark grey tones in your bedroom, purples and blues can help create a serene feel, while bold oranges and pinks can enliven the dark background.
• When working with soft grey tones, ivory, green and yellow can bring out the warmth in a room, while pink and aqua shades create a playfully contemporary ambiance.
Should you get solid or patterned sheets?

Why not both? Investing in two sets of sheets is not only convenient but also gives you an opportunity to add variety to your bedding. Whether your bed covering is solid grey or features a subtle grey print, you can find complementary solid and patterned sheets that look great layered underneath.

Start your sheet collection with simple, solid sheets in white or a matching shade of grey, then add a set that features classic stripes, geometric patterns, or another print that coordinates well with your new covering.

It's easy to stay with grey. Just use these designer decorating tips from Annie Selke to create a modern grey bed that you'll love getting into night after night. Visit our blog to get even more design inspiration, how-tos, recipes, travel pics, and insider tips.