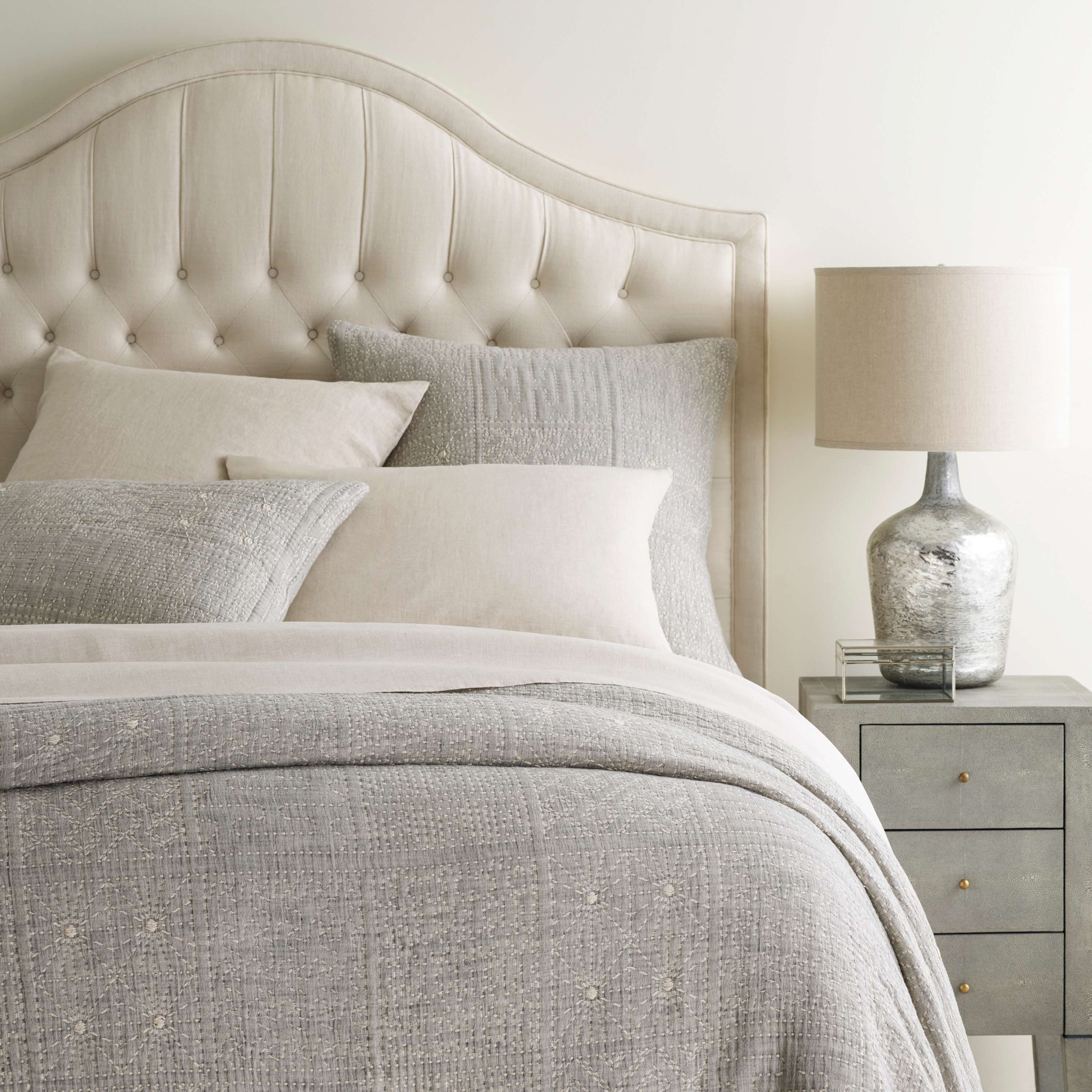 Matelassé Coverlets: What They Are and Why They're Wonderful
We'll tell you everything you need to know about this bed covering that celebrates the art of French weaving. Get to know the history and fine design features that make matelassé coverlets a must for your bedroom.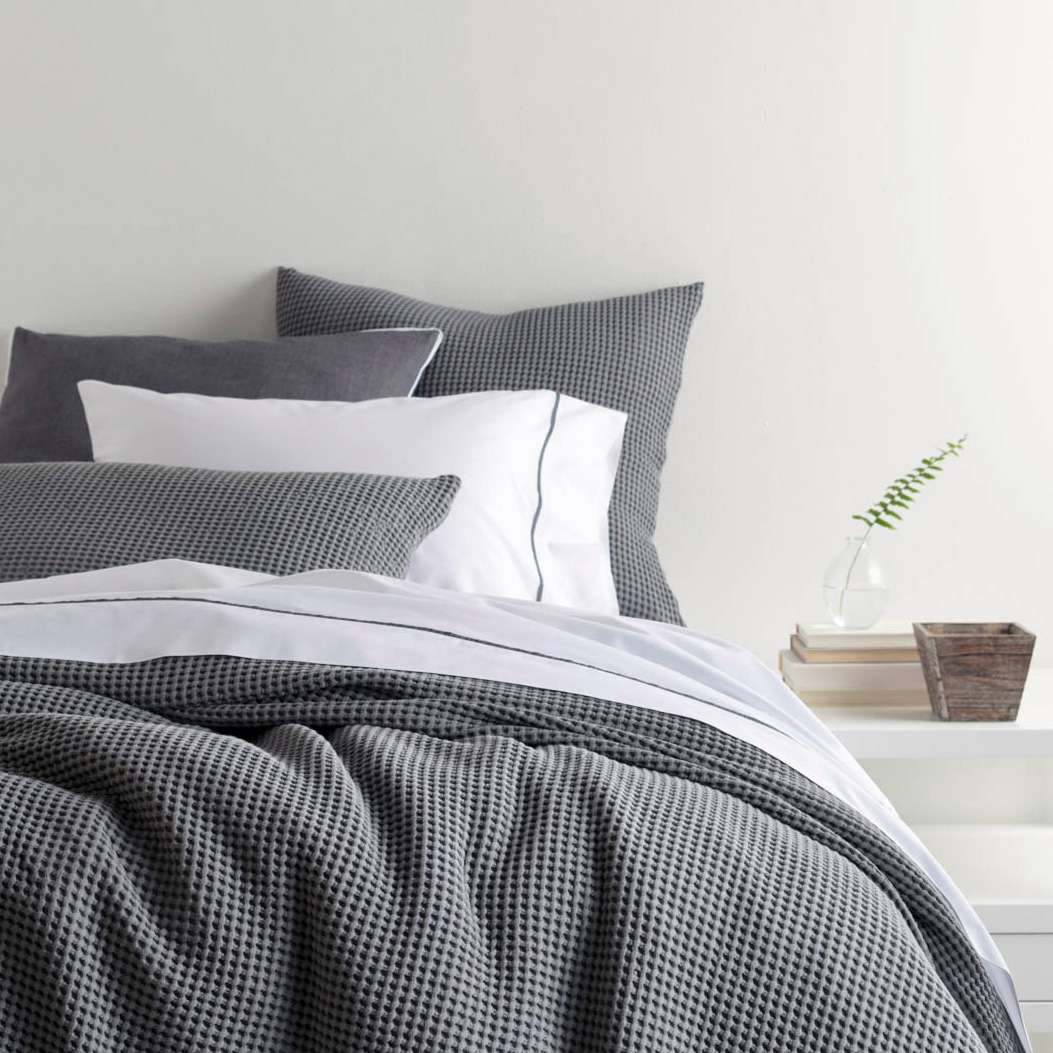 How do you say "matelassé"?
The French have a word for this elegant coverlet, and it's easy to say once you know how. The pronunciation we favor is "MOT-lah-say." See? You do speak French, after all.
What is matelassé?
Matelassé is a woven fabric that's used in various aspects of home decor, especially bedding. Its thick, patterned texture gives bedding a classic look and rich feel.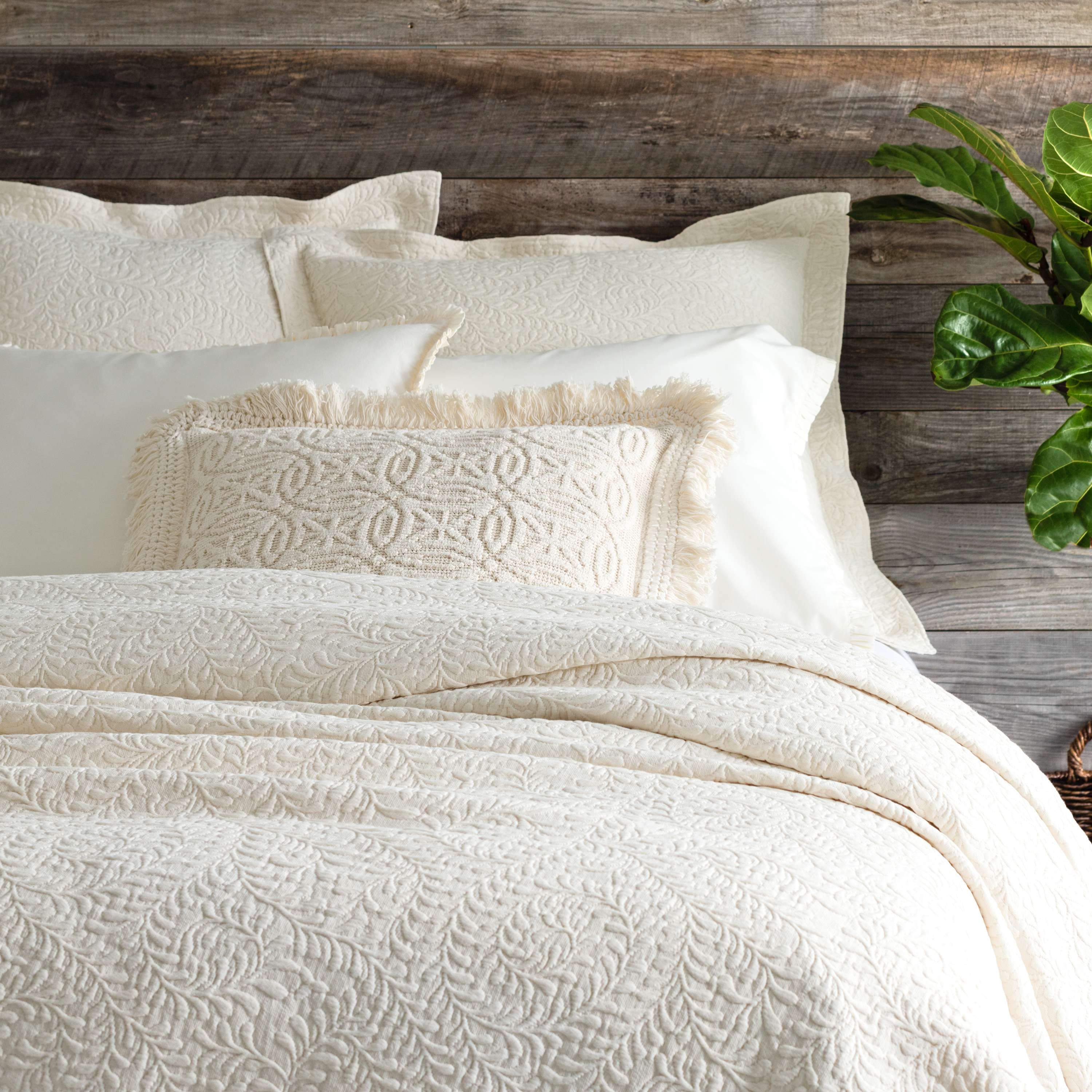 How is matelassé made?
Matelassé is woven on a special French jacquard loom to produce the look of a quilt without the use of stitching. Threads from the front and back layers of fabric are interwoven to produce a variety of patterns, including geometrics, florals, stripes and other divine designs. The result is a luxurious cross between a blanket and a coverlet. Oui, matelassé looks like it uses batting, but it's really just two pieces of fabric beautifully woven together.
Matelassé coverlets versus quilts, comforters, and duvet covers
Here's how matelassé coverlets compare with other bed coverings:

• Quilts may appear to be similar to matelassé, but quilts actually feature two pieces of fabric with an internal batting or filling that are stitched, not woven, into one piece of bedding.
• Comforters are fashionable, cushy bed coverings with plush filling stuffed inside and sealed with stitching.
• Duvet covers provide a decorative layer of protection for a separate, downy bedding insert.

Quilts, comforters and duvet covers involve more layers of material than coverlets, including filling or batting. Lightweight matelassé coverlets feature only two layers of fine, interwoven fabric.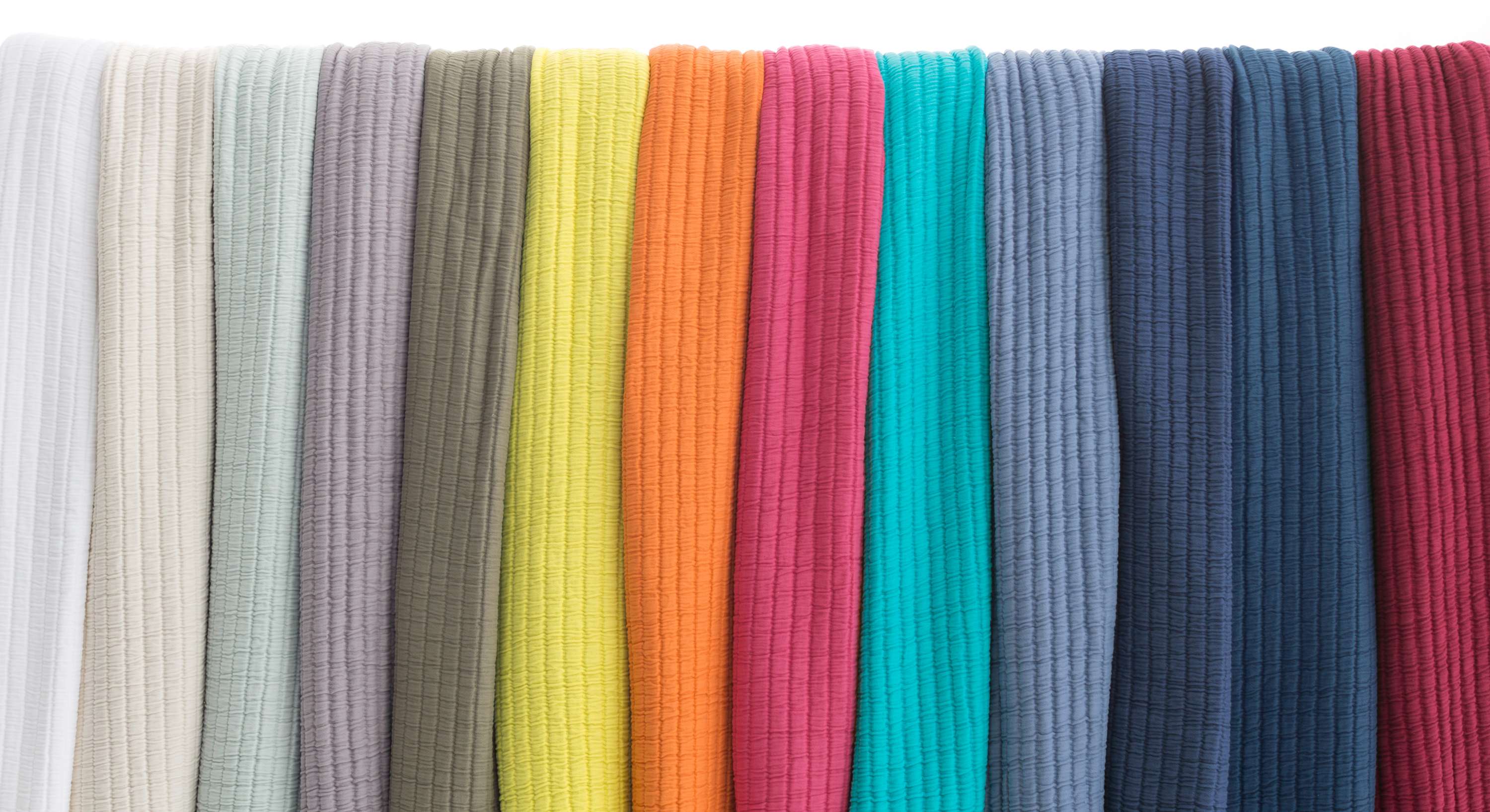 The magic of matelassé
Matelassé coverlets are made to pamper and please, having the weight and warmth without the bulk. The unique process of weaving on a jacquard loom produces a coverlet that provides a rich texture and plenty of insulation, without the need for extra filling.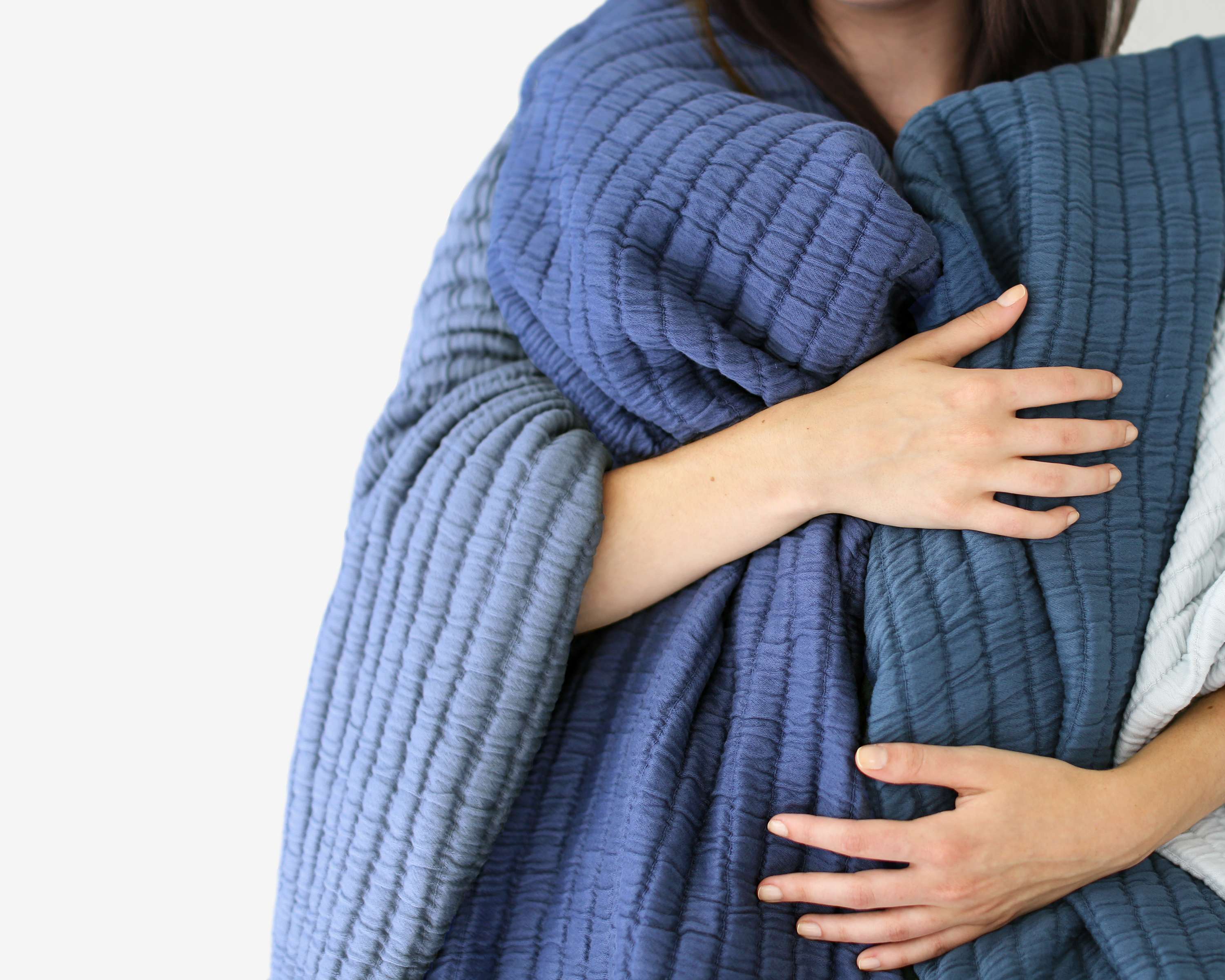 Intricate detailing
During the weaving process, the fabric threads can be arranged into a variety of detailed patterns to create a look of understated luxury.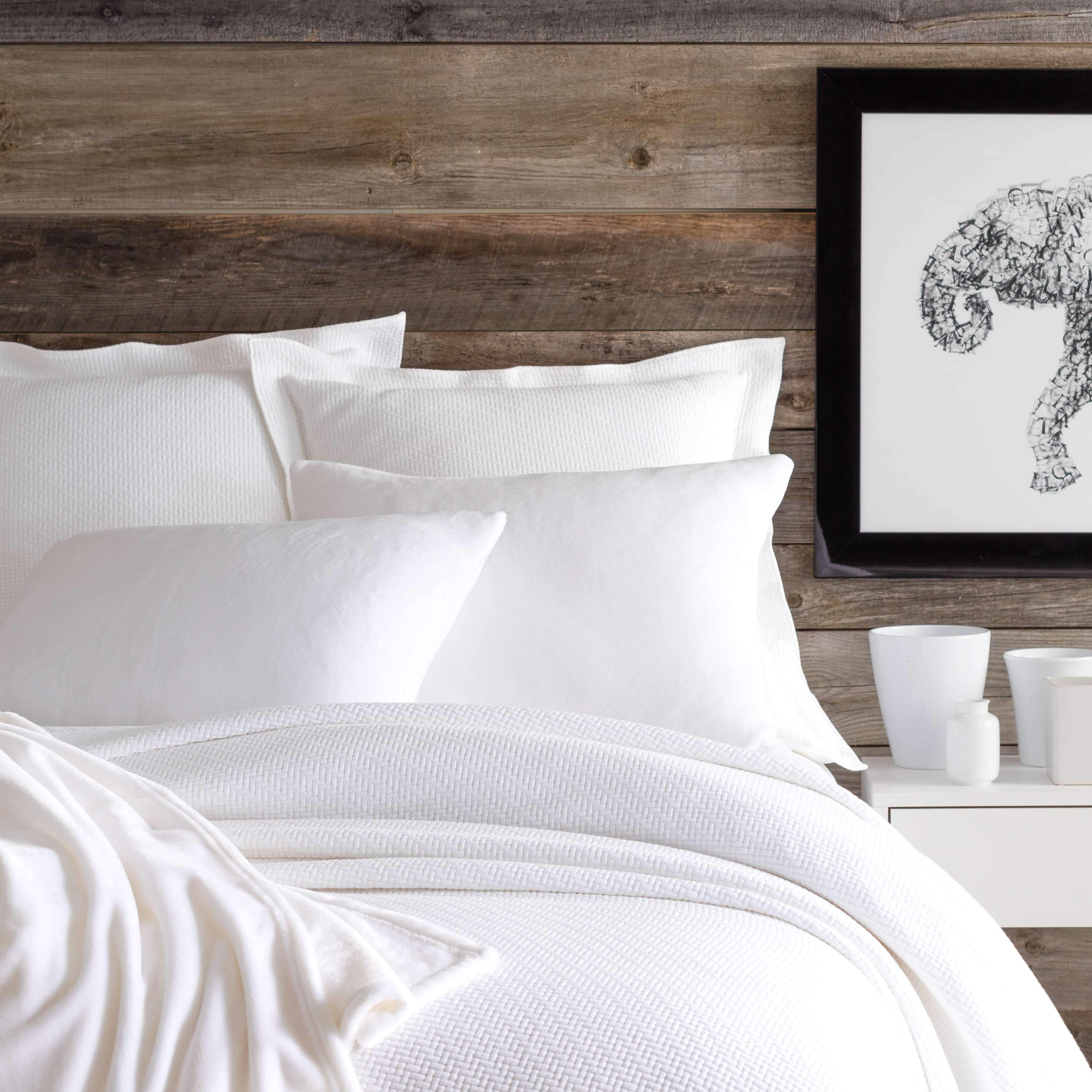 Versatile design
Although often used in traditional décor, matelassé coverlets can suit a variety of other design styles as well. Many abstract matelassé patterns can work beautifully in a contemporary bedroom, depending on the color and pattern you choose.

With their modern take on a classic French weaving technique, matelassé coverlets are a merveilleux addition to your bedroom. Layer this suave, slender coverlet with other finely woven coverings, throws and pillows in your preferred color scheme. Voilà! You'll always have a bit of Paris, right in your bedroom.